Mouth-Watering Recipes for National Watermelon Day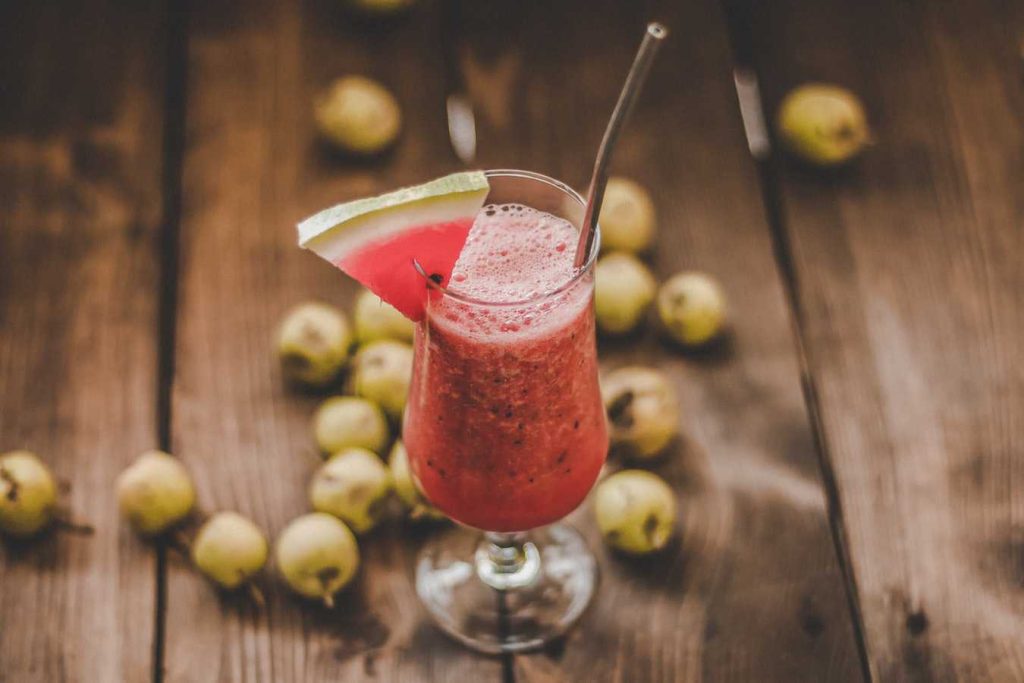 Mouth-Watering Recipes for National Watermelon Day – On August 3, Have Your Fill of This Refreshing Fruit
On August 3, we recognize the watermelon, one of the most refreshing fruits known to exist. The fruit is composed of 92 percent water, which makes it one of the best natural treats you can have during summer.
The watermelon's nourishing and thirst-quenching properties were recognized even in ancient times. For instance, ancient Egyptians used to place watermelons in the burial tombs of their kings so they wouldn't get thirsty in the afterlife.
There are more than 300 varieties of watermelons cultivated in the United States and South America. Some have seeds, some don't. There are mini watermelons and there are also pretty huge ones.
You can do many things with watermelons aside from eating them. Through the years, people have come up with ingenious ways to make an already beloved fruit even more appreciated. For example, alcohol enthusiasts have come up with a way to incorporate watermelons in their drinking sessions. While the fruit is composed mostly of water, adding vodka to the mix makes it one heck of a party fruit. This is usually done by inserting a funnel and pouring the alcohol in.
Artists have made watermelon sculptures. Entertainers have exploded watermelons using a thousand rubber bands. The Japanese even invented a game revolving around cracking a watermelon open.
On August 3, invite your friends and family to come on over (preferably bringing watermelons with them) so you can all celebrate National Watermelon Day!
Delicious Recipes You Can Make With Watermelons
Watermelon is already great on its own. It's a guilt-free snack that you can eat as much as you want since it's mostly made of water. You don't have to worry about your waistline when you're eating them.
However, this isn't the only way to eat them. Watermelons can be prepared in many different ways. They're so versatile that there are more than a hundred recipes out there that feature watermelons as their main ingredient.
On August 3, spice up National Watermelon Day by preparing a watermelon-based lunch, snack, or dinner for your friends and family.
An all-time favorite at summer parties, add a twist to plain old meat skewers by adding in slices of watermelons. Beat the summer heat with meat, cheese, and delectable watermelon slices!
Relatively easy to make, salsa infused with watermelons can easily become anyone's favorite. Of course, the traditional ingredients are still there (red onions, jalapeños, and peppers), but adding in small cuts or slices of watermelons enhances the flavor with just the right amount of sweetness.
Watermelon salad with feta and cucumber
If you love salads, then you'll love this recipe. Pair up feta cheese and cucumber with the sweet taste of watermelon. You can add in some fresh basil and lemon zest, too! It takes 10 to 20 minutes to put this together and is a great addition to any barbecue or grill cookout party.
It's bright, pink, sweet, and downright addictive! This one will be an easy favorite for your friends who just can't have their fill of drinks that have alcohol in them. No need to add sugar; the watermelon will sweeten things enough.
Use Your Beater to Help Save Lives
Watermelons not only taste great, but they're also nutritious. Some studies have even shown that watermelons contain compounds that help fight cancer or slow the growth of tumors.
However, people can't expect watermelons to cure life-threatening diseases such as breast cancer. Proper treatment is still needed to combat this life-threatening disease.
Unfortunately, many uninsured and underprivileged breast cancer patients can't afford the high cost of treatment.
The good news is that you can help ease their plight and potentially save their lives. All you have to do is to donate a car that you no longer need to us at Breast Cancer Car Donations.
We'll auction off your donation to provide funding for our IRS-certified 501(c)3 nonprofit partners. These charities are dedicated to providing comprehensive breast health services to all needy individuals. They provide financially struggling breast cancer patients with easy access to medical facilities where they can undergo full treatment. They also offer free breast cancer screening, follow-up care after treatment, and other breast cancer prevention and education services.
We offer the most convenient way for you to dispose of a vehicle that you no longer want. Check here for the comprehensive list of vehicle types that we welcome in our program.
We'll pick up and tow your vehicle at absolutely no cost to you and wherever it is located in the United States.
Furthermore, your charitable contribution will entitle you to receive a sizable tax deduction in the next tax season.
If you want to know more details about our vehicle donation program, check out our FAQS page. If you have inquiries or concerns, you can give us a call at 866-540-5069 or leave us a message here.
Bring Hope to Breast Cancer Sufferers Today

When you donate your extra car to Breast Cancer Car Donations, you'll be bringing hope and relief to breast cancer patients who can't afford the high cost of treatment. Call us at 866-540-5069 or fill out our online donation form today to make your donation now!