Mother's Day: 5 Simple Things You Can Do Year-Round to Make Your Mom Feel Special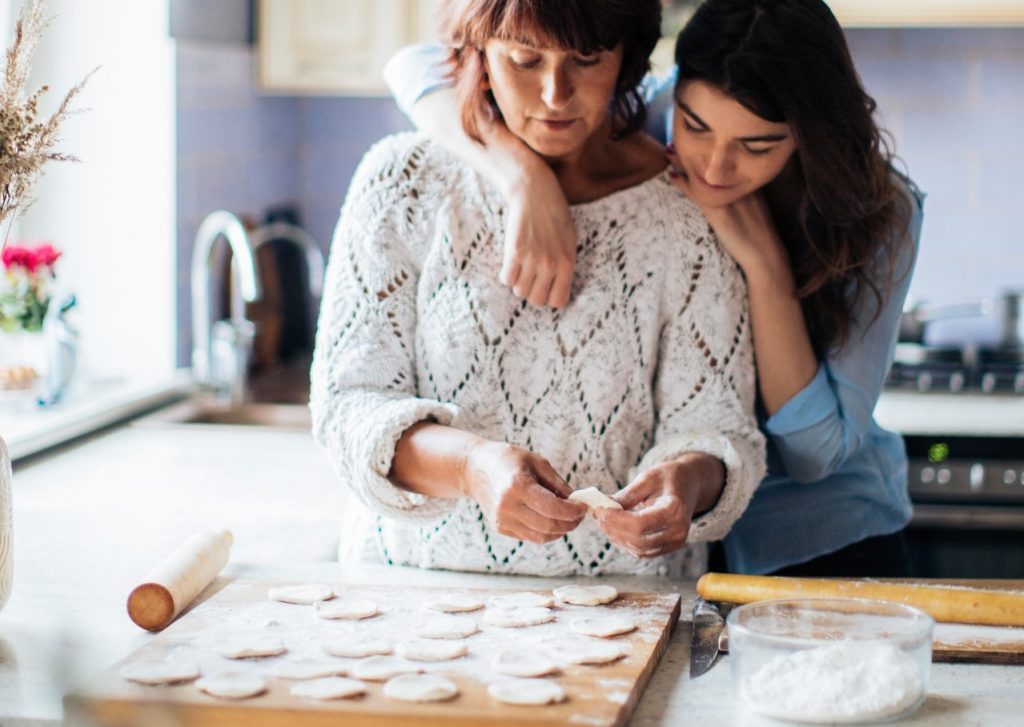 Make Every Day Mother's Day!
Every second Sunday of May, Americans join millions across the world in celebrating Mother's Day. It's an event that encourages people to remember and show their love for their moms.
Although people celebrated Mother's Day last May 8th, we can show our gratefulness and appreciation for our mothers any day of the year. They have been caring for us since the day we were born. They perform their year-round role because of their love for us.
Oftentimes, mothers even forget about taking care of themselves because they are too focused on caring for their families.
That is why it is only proper to look out for our moms and show them how much they mean to us. Here are eight simple things you can do to make Mother's Day a year-round celebration:
1. Take turns cooking.
Preparing meals should not be your mom's sole responsibility. If you have adult siblings, ask them to take turns in preparing dinner to give your mom spare time to rest, catch up on her favorite show, or enjoy a good book. You can also include doing the dishes in the rotation of responsibilities among your siblings.
2. Help with the chores.
Moms juggle different housework activities throughout the day. Some moms even have to balance household tasks with their jobs. You could just imagine how tired your mom must be from her multiple responsibilities. Take some load off her shoulders by doing simple tasks such as cleaning up your room, doing the laundry, or looking after your younger siblings.
3. Give her a night off.
Whether it's a date night with your dad or a night out with her girlfriends, give your mom some time to enjoy her me time.
4. Stop complaining.
Instead of complaining about how tough your work schedule is or the many things you need to do, put yourself in your mom's shoes. She also has a lot on her plate. Ask her how her day has been and see how you can help.
5. Give her a surprise.
It's not only during Mother's Day when you show your appreciation for all the awesome things that your mom has been doing. Showing how much you value your mom doesn't have to be over the top or expensive. You can simply leave her a heartfelt note to read when she wakes up. It could be a gift certificate for a spa session. Or it could be acing your school exams. Such gestures will surely make your mom happy.
Help Save the Lives of Mothers with Breast Cancer
While doing things to make your mom feel special and loved, you may also want to spare a thought for other moms in your community who are suffering from breast cancer. You can extend them a helping hand.
One simple way to do this is by donating any vehicle you can spare to us at Breast Cancer Car Donations. We'll use it to help save the lives of destitute breast cancer patients in your area.
Our team will sell your donated car through an auction and use the proceeds to help fund the life-saving programs of leading breast cancer nonprofit organizations that are in partnership with us. The money will help them sustain their delivery of critical breast health services to uninsured and indigent breast cancer patients.
Thus, thanks to your donation, more needy breast cancer patients in your community will be given easy access to reputable cancer centers. They will also receive financial assistance to cover the costs of their treatments, doctor consultations, medications, follow-up care, and other health care services. Other beneficiaries get to receive free breast cancer screening and diagnosis as well as prevention and education services.
Since our charity partners are IRS-certified 501(c)(3) nonprofits, your donation will qualify you to receive the maximum tax deduction in the next tax season.
We'll also provide you with our free professional towing service anywhere in the United States.
On top of these material rewards, your donation will allow you to enjoy a most satisfying giving experience, knowing that your gift will be used to help save lives.
You can donate almost any type of vehicle regardless of its age or condition.
To find out more information about Breast Cancer Car Donations, including our quick and simple vehicle donation process, check out our FAQs page. Don't hesitate to leave us a message here if you have any concerns or questions. We would love to hear from you.
Join Us in Saving Mothers' Lives Today!

Are you ready to part ways with your old car and turn it into a life-saving instrument for the needy breast cancer-stricken mothers and other women in your community? Hand it over to us today! Call Breast Cancer Car Donations at 866-540-5069 or click here to make your donation now!