Missed Cinco de Mayo Celebration? Here Are 5 Top Party Tips Next Time Around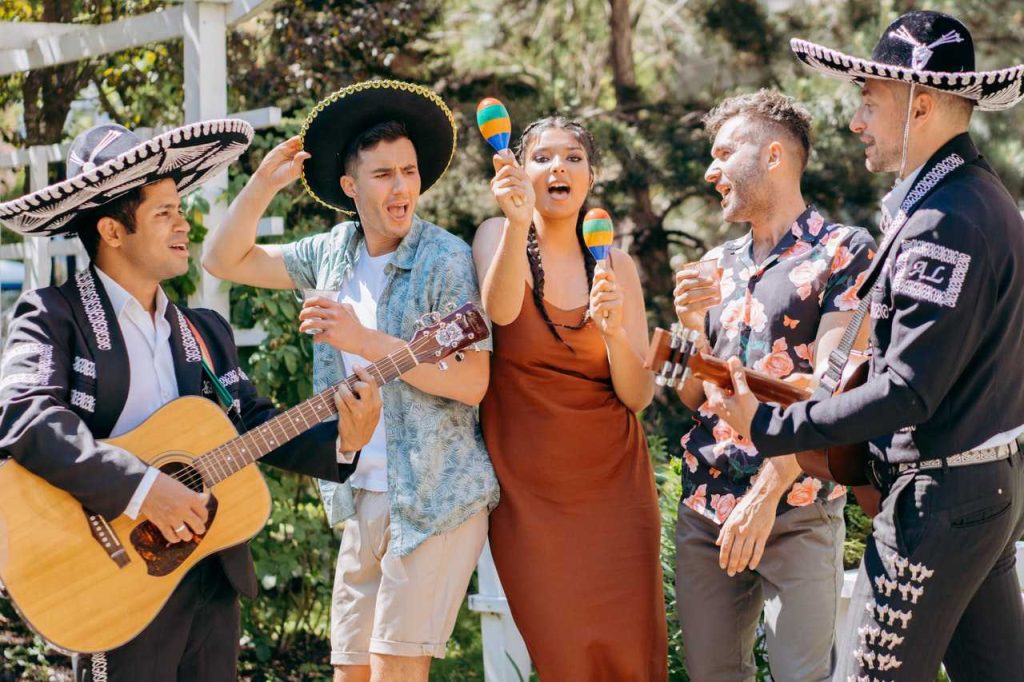 Celebrate Mexican Culture!
Were you able to celebrate Cinco de Mayo with your friends and family last May 5th? If you missed the celebration for whatever reason, nothing's stopping you from reliving the fun and merriment of this Mexican-themed holiday.
While some people believe that Cinco de Mayo is Mexico's Independence Day, that's actually a misconception. The fact of the matter is that the holiday commemorates the Battle of Puebla, when a poorly equipped Mexican force defeated well-armed colonialist French troops on May 5th, 1862.
Fast forward to the present, Cinco de Mayo is no longer just a time to remember the historic event. It has also been widely accepted as a time to celebrate Mexican culture. On this day, certain states would hold local parades and street events where folks would dance and jam to Mexican music. Businesses would promote Mexican goods and services to the public, while schools would organize programs to educate their students on the Mexican culture.
If you're planning a grand celebration of Cinco de Mayo in 2023 after missing out on the celebration this year, here are five top party tips you might want to consider:
1. Hire a Mariachi band.
There's no better way to get your guests more in the mood to celebrate Mexican heritage than by having a live Mariachi band playing lively songs. Everyone loves being serenaded, so imagine how exciting your party may turn out to be if you have a live band performing with gusto.
2. Have a mustache selfie contest.
Buy packs of various stick-on mustaches. Have each of your guests wear one, and get them to take fun selfies in their best poses. Decide as a group who deserves to be the winner. One way to reward them is by printing that winning photo and getting it framed for them!
3. Start a nacho-eating battle.
Blindfold your participating guests and offer them bowls of chips-and-messy-dip. Declare the one who finishes first as the winner of the nacho-eating contest. A fun activity like this will surely get everybody pumped up!
4. Build a taco bar.
Who doesn't love a DIY taco bar? Give your guests the freedom to make their own tacos to satisfy their tummies. Serve soft and hard shells as well as loads of toppings — from meats and grilled veggies to Mexican rice and shredded cheese. Yum!
5. Ask your guests to wear red, white, and green attires.
The Fourth of July parties are all about the colors red, white, and blue. For Cinco de Mayo, show some love for Mexican culture by asking your guests to get dressed in the colors of the Mexican flag — red, white, and green.
Help Breast Cancer Victims Win the Biggest Battle of Their Lives
While people have a blast celebrating Cinco de Mayo every year, many destitute women in your community are fighting for their lives against breast cancer.
If you have an old car that you no longer use, you can transform it into a life-saving instrument for them. All you have to do is donate it to us at Breast Cancer Car Donations.
We'll sell your donated auto through an auction and use the proceeds to help fund the programs of leading breast cancer nonprofit organizations that are in partnership with us. The money will help these IRS-certified 501(c)(3) nonprofits in sustaining their delivery of critical breast health services to uninsured and indigent breast cancer patients in your area.
Thanks to your generous donation, these patients will be given easy access to reputable cancer centers as well as financial assistance to cover the costs of their treatments, doctor consultations, medications, follow-up care, and other essential health care services. Other beneficiaries get to receive free breast cancer screening and prevention, and education services.
To thank you for your charitable deed, we'll promptly mail to you the 100% tax-deductible sales receipt of your vehicle following its auction. This receipt will entitle you to claim a top tax deduction in the next tax season.
Our donation process is incredibly quick and easy. We'll process all the necessary paperwork and pick up your vehicle anywhere and anytime you prefer — all without costing you a single dollar. Our free towing service is available in all parts of the United States.
On top of these material rewards, your donation will allow you to enjoy a most satisfying giving experience, knowing that your gift will be used to help save the lives of breast cancer-stricken women.
We accept nearly all types of vehicles regardless of their age or condition. We even welcome those that have defective or missing parts.
For more information on our donation program, including our quick and easy donation process, head over to our FAQs page. If you have any questions or concerns, feel free to contact us anytime through our toll-free hotline at 866-540-5069 or write to us here. We'll respond to you ASAP.
Bring Hope to Needy Breast Cancer Sufferers Today!

Like the Mexicans during the Battle of Puebla, breast cancer victims in your community can also be victorious against the biggest battle of their lives when you make a vehicle donation to us at Breast Cancer Car Donations. What are you waiting for? Call us at 866-540-5069 or fill out our secure online donation form now!