Memorial Day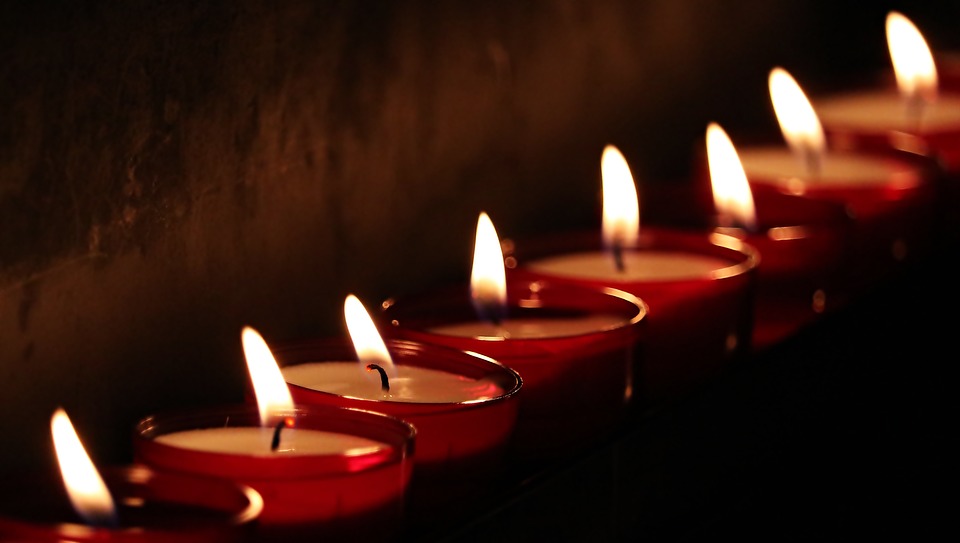 Memorial Day (Last Monday of May): Let's Remember Our Fallen Heroes and Those Waging Their Own Battle Against Breast Cancer
In the annual observance of Memorial Day on the last Monday of May, which is May 28 this year, we are encouraged to commemorate the lives of men and women who died during their military service for America. On this special day, many people go to memorials and cemeteries while the American flag is flown at half-staff. As we remember our unsung heroes who sacrificed their lives for our country, let us also remember the people who are currently struggling to beat breast cancer.
By donating a car or any other vehicle to Breast Cancer Car Donations, you can do a lot in helping our fellow citizens who are afflicted with this deadly disease. Funds from your donations will be used to provide financial assistance to uninsured and underserved breast cancer patients, covering their surgery, oncology services, consultation, hospital fees and outpatient medication, among other services. Call us today at 866-540-5069 to know more about this philanthropic cause.
Facts about Memorial Day
The commemoration of Memorial Day was started to give honor to soldiers who died during the U.S. Civil War (1861-1865). Memorial Day was inspired by people from the Southern states and how they paid homage to their dead. Following the First World War, Memorial Day was extended and included all individuals who died in military action.
Originally, Memorial Day was called Decoration Day. It used to be observed on May 30 of each year. However, in 1971 the date for Memorial Day was changed to every last Monday of May.
As America pays tribute to its fallen warriors on Memorial Day, we can also use the occasion to remember our loved ones who passed away. Some may have died due to accidents while others succumbed to illnesses, including breast cancer, a disease that has claimed countless American lives. Today, millions of our fellow citizens are waging a gallant fight to beat the disease.
Breast Cancer Facts in the U.S.
Breast cancer is the most common cancer in American women, next to skin cancers. Breast cancer is also the second leading cause of cancer death in women after lung cancer.
Currently, the average risk of a woman in the United States developing breast cancer sometime in her life is about 12 percent. This means there is a one in eight chance she will develop breast cancer. Meanwhile, the chance that a woman will die from breast cancer is about one in 38 or about 2.6 percent.
In 2015, there were an estimated 3,418,124 women suffering from breast cancer in the United States.
Based on the estimate of the National Cancer Institute, the United States will see 266,120 new cases of breast cancer this 2018, constituting 15.3 percent of all new cancer cases, along with 63,960 new cases of non-invasive (in situ) breast cancer.
About 40,920 women in the U.S. are expected to die in 2018 from breast cancer,
There are several factors that contribute to the development of breast cancer. These include a sedentary lifestyle, increasing age, early menstrual period, change in breast cancer genes, as well as a family history of the disease. Over the past years, a number of innovations have been made regarding breast cancer treatment. The problem, however, is that many breast cancer victims lack the financial resources to support their treatment.
How You Can Help
One act of kindness can go a long way in helping a philanthropic cause. To help those who are suffering from breast cancer this Memorial Day, consider donating your old and unwanted car to Breast Cancer Car Donations. Your vehicle donations will be used to sustain and strengthen the breast health programs and services being delivered by our nonprofit organization partners to all individuals in the country who need them, particularly to breast cancer victims who do not have the means to pay for the cost of their treatment.

Donate a Car and Get Your Rewards!
In celebration of Memorial Day on the last Monday of May, we urge you to take an active role in helping our fellow citizens who are afflicted with breast cancer. You can donate a car or any other vehicle to Breast Cancer Car Donations wherever you are in the United States since we have car donation programs in all 50 states.
Contact us by calling Breast Cancer Car Donations at 866-540-5069 or filling out our online donation form. Donate a car now this Memorial Day and get free towing services, maximized tax deductions, and other rewards for your generosity!