Martin Luther King, Jr. Day: 4 Ways to Honor This Great American Hero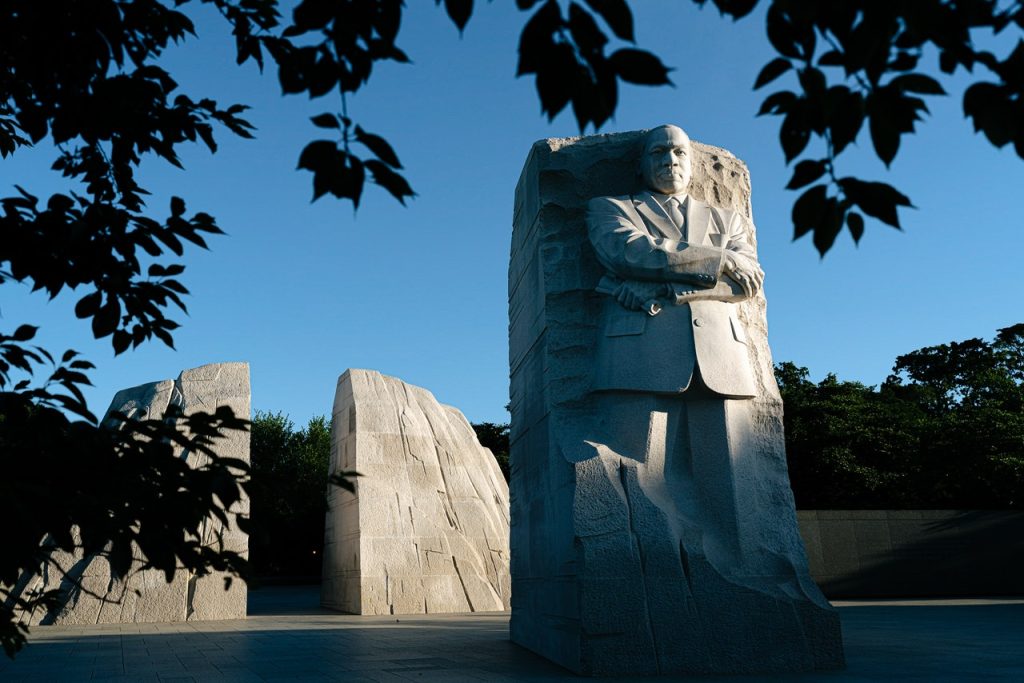 Here's How You Can Pay Tribute to MLK
Sometimes, we tend to forget that the freedom we have today was made possible by extraordinary Americans who paid for it with their lives. Among them was Martin Luther King, Jr.
King wasn't just a dedicated American civil rights leader. He was also a visionary who brought justice to the oppressed black minorities and freed the nation from the chains of discrimination.
His relentless efforts and passion to make America a better place for everyone made him win the hearts of millions of people. Up to this day, King's peaceful struggle against racial discrimination during the 1950s and 1960s continues to inspire folks across the nation to dream of a society where justice reigns supreme.
It was his iconic "I Have a Dream" speech in 1963 that cemented his role in American history. When King put the spotlight on the need for people to fight for their civil rights, thousands saw how determined he was to achieve equality. Unfortunately, the activist's life was cut short when he was assassinated in 1968.
With King's outstanding contributions to ending racial segregation and promoting racial equality, it's only fitting to have a day dedicated to honoring his memory. Every third Monday of January, we observe Martin Luther King, Jr. Day. This year, the federal holiday falls on January 17th.
How You Can Take Part in Celebrating MLK Day
So, what can you do to honor one of our nation's greatest heroes? Breast Cancer Car Donations shares these four ways:
1. Get inspired by his speeches.
From "I Have a Dream" and "Our God is Marching On" to "The Other America" and "A Time to Break the Silence," reading King's speeches can move you in so many ways. His writings may even inspire you to write your own speech about racial issues in America.
2. Read a book about King's legacy.
Celebrate MLK Day by getting to know more about this American hero by reading books chronicling his life and works. Head over to this page for suggestions.
3. Watch an MLK documentary.
Another great way to get a closer look at King's life is by watching a documentary about him. Eyes on the Prize, Freedom on My Mind, and The March are some of our best recommendations.
4. Share facts about King or your favorite MLK quotes online.
Give your social media buddies a reason to develop an interest in learning more about King. Talk about his greatest achievements, share YouTube videos highlighting his life of activism, or post a quote from him that has made an impact on your life.
Help Keep King's Dream Alive This Way
King spent most of his life working tirelessly to ensure that everyone gets to be treated equally. You can emulate his deeds by extending a helping hand to the uninsured and financially struggling breast cancer patients in your community. All you have to do is donate an unwanted vehicle to us at Breast Cancer Car Donations.
Once we get a hold of your auto donation, we'll place it up for auction and transfer the proceeds to our charity partners. These IRS-certified 501(c)(3) nonprofit organizations are dedicated to helping indigent breast cancer patients, providing them with financial aid as well as easy access to medical facilities where they can undergo all types of treatment, including surgery, chemotherapy, and radiation treatment.
These charities also provide breast cancer survivors with follow-up care while other beneficiaries get to receive free breast cancer screening and prevention and education services.
You'll also benefit from your charitable contribution since it will entitle you to receive a top tax deduction in the next tax season. Moreover, we'll provide you with our free pickup and towing service. You can get this service wherever you're making your donation within the United States.
The most satisfying reward you'll get, however, is the awesome experience of doing an act of charity that will help save lives.
You can donate not just a car but also almost any type of vehicle regardless of its condition.
Donating to us is quick and convenient. Check out this page to see how easy it is to donate your unwanted vehicle to us.
For more information, head over to our FAQs page. If you have any questions or concerns, call us at 866-540-5069 or write to us here.
Help Save Breast Cancer Patients' Lives to Honor MLK

You'd honor King's legacy by helping the destitute breast cancer-stricken women in your community. Call Breast Cancer Car Donations at 866-540-5069 or fill out our secure online donation form now!