Mark Your Calendars, October 4th is National Taco Day!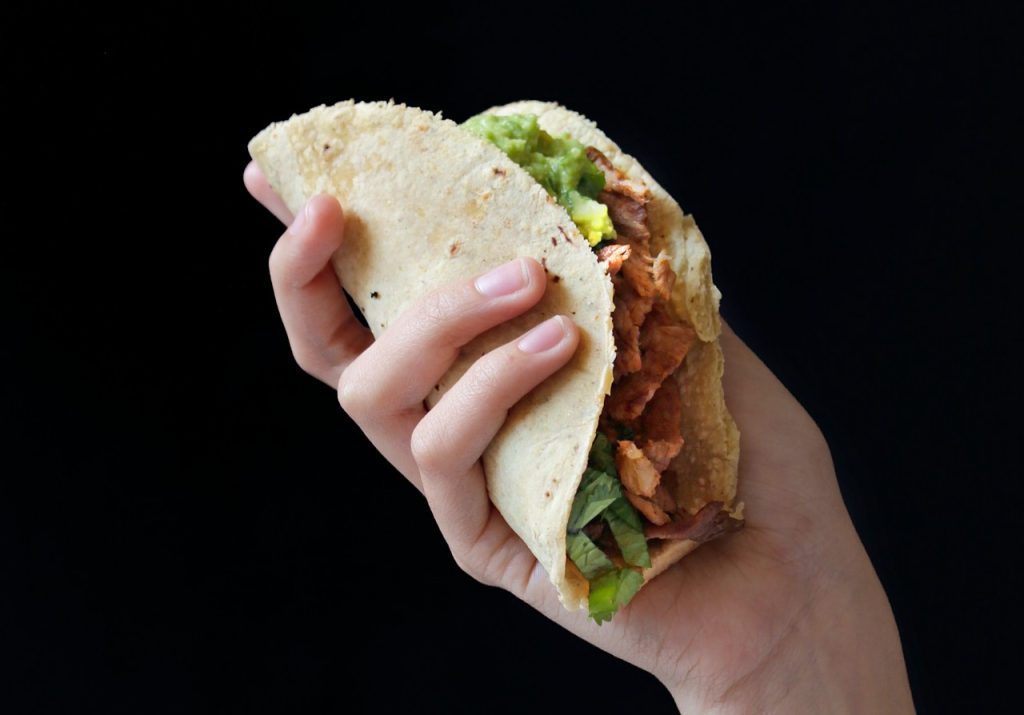 Time to Celebrate Tacos!
Taco lovers in all parts of the country have so much to look forward to on October 4th — it's National Taco Day! This Mexican dish is so well-loved by many that people have even made a holiday for it. Then again, considering that we have Taco Tuesdays, it isn't that surprising!
You might be surprised to learn that tacos have been around since 1,000 BC, although Americans only knew about these delicious treats in 1905. In case you're wondering how they got their way here, it was all thanks to the owners of San Antonio Chili Queens, who were, of course, Mexican immigrants. They tried their luck by opening a food stall in the River City, and sure enough, their tacos were a hit among the public.
Fast forward to now, millions of Americans eat tacos each year. A recent survey showed that 19 out of every 20 people love their tacos. As for Taco Bell, it has become one of the most popular food chains in the country, with half of the population visiting their local Taco Bell once every 11 days.
Make the Most of National Taco Day
Whether you like your tacos folded or rolled, with veggie crumbles or beef fillings, one thing's for certain, National Taco Day is a celebration you wouldn't want to miss. Here are some ideas to celebrate this special occasion:
1. Make your own taco.
Show off your culinary skills by creating a homemade taco. It can be your usual variety or, if you want to be adventurous this time, play with the fillings and condiments. Who knows, it might just be your best Mexican dish yet!
2. Try a new recipe.
You can find a wealth of taco recipes online, from cooking e-books to Pinterest posts and YouTube videos. Look for a taco variety that intrigues you, buy the ingredients, and make sure you follow those steps from start to finish.
3. Head over to your favorite taco place.
Taqueria, Taco Bell, or a Mexican restaurant — it doesn't really matter as long as there's a menu full of mouth-watering tacos to satisfy your appetite. You might even want to hop from one restaurant to another and check for special deals.
4. Throw a taco party.
Everybody loves taco parties, so why not host one on National Taco Day? Set up a taco bar where your guests can customize their tacos based on their favorite toppings. Don't forget the margaritas, lively mariachi songs, and the pinata!
5. Hand out free tacos.
There's no better way to share your love for tacos than by giving them to those dear to your heart.
Save Lives on National Taco Day

While this is a day to show your appreciation for tacos, you can also use it to support a life-saving cause. If you've always wanted to take part in the fight against breast cancer, you might as well make a vehicle donation to us at Breast Cancer Car Donations. Just like that, you'll impact the lives of needy breast cancer sufferers and their families in your area.
Any vehicle that's handed to us becomes a vital source of support for our nonprofit partners that are in the thick of the fight against breast cancer. We'll sell your auto donation through auction and transfer the proceeds to our charity partners, enabling them to deliver comprehensive breast health services to their beneficiaries. Through your generous contribution, uninsured and underserved patients in your community will now be able to gain easy access to medical facilities where they can undergo full treatment, as well as free breast cancer screening and prevention for other beneficiaries.
Within 30 days after the sale of your donated vehicle, we'll mail you the 100% tax-deductible sales receipt of your sold vehicle. Use this receipt to claim your tax write-off in the next tax season.
You can donate nearly any type of vehicle regardless of its condition. We offer free vehicle removal in all 50 states. Just let us know when and where you want your car hauled away, and we'll coordinate with a local towing company to get the job done.
For more information, feel free to visit our FAQs page. If you have any concerns or inquiries, you may reach us anytime at 866-540-5069. You may also send us a message online.
Your Simple Act Will Go a Long Way
Help breast cancer-stricken individuals win their battle against the deadly disease. Donate to Breast Cancer Car Donations today. Give us a call at 866-540-5069.