Manatee Awareness Month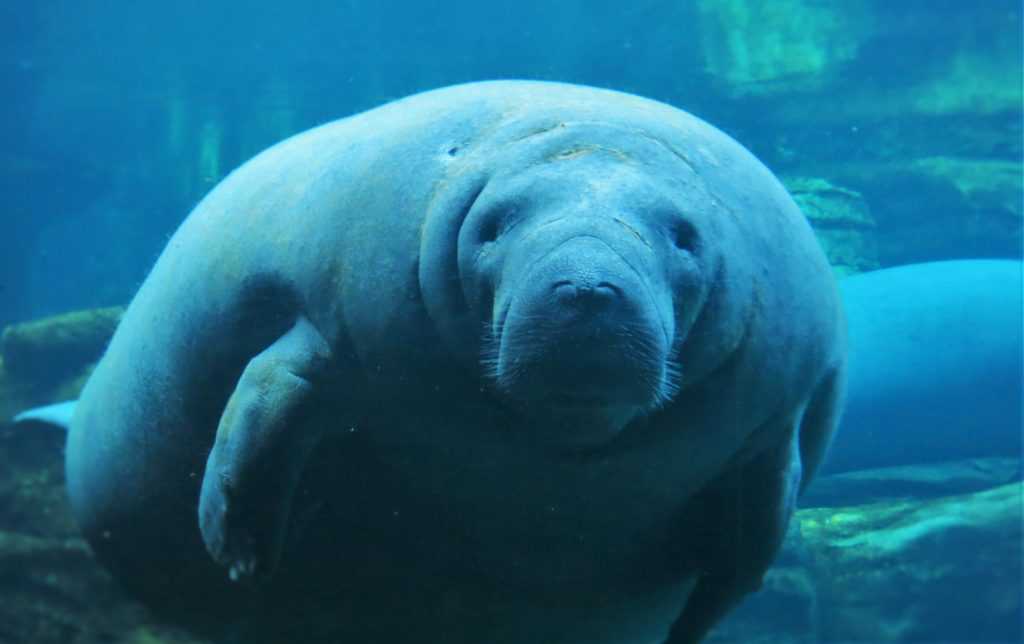 Manatee Awareness Month: 5 Things You Need to Know About Manatees
Have you ever wondered why people celebrate Manatee Awareness Month in November? Come to think of it, why do folks begin to talk about these gentle marine mammals every time we move deep into winter?
Now that the season for sea turtle nesting and hatching is about to come to an end, an equally important marine season is upon us—the manatee season. As our precious sea turtles leave our beaches, our beloved manatees migrate into our warm waters.
If you don't know much about manatees, the best time to learn more about them is on Manatee Awareness Month.
Facts about Manatees You Probably Don't Know
In honor of this special event, Breast Cancer Car Donations has rounded up five fun facts about these bulbous goofballs that Christopher Columbus mistakenly thought were mermaids. Let's dive in and get to know the gentle giants of the ocean.
Their teeth are replaced many times throughout their lives.
Marching molars—that's how the manatee's teeth are called. Unlike us humans who get to shed our teeth and grow new ones only once in a lifetime, manatees are lucky enough to replace their teeth many times through life. They need to have their teeth replaced due to their need to adapt to abrasive aquatic vegetation.
Their closest living relatives are the elephants.
If you think your family's weird, the manatee's family is even weirder. You'd be surprised to know that manatees happen to be closely related to the elephant rather than to any marine creature. Both species share a common ancestor called the Tethytheria, which died out over 50 million years ago.
We bet you didn't know that inside the manatee's egg-shaped head is a smooth brain that doesn't have the familiar folds of a typical mammal's brain. Moreover, the ratio of its brain size to its body is the lowest among all mammals. This probably explains why manatees are not as clever as dolphins. Despite this fact, they're able to learn basic tasks, differentiate colors, and have extreme sensitivity to touch.
They hear good and they see good.
It's easy to assume that manatees couldn't hear or see well judging from their small beady eyes and the absence of outer ear structures. The truth of the matter is that their eyesight is actually as sharp as that of other animals. Manatees have a special membrane that gets drawn across their eyeball to protect it. Their hearing isn't bad either because of their large inner ear bones.
They have nostrils even though they don't always need to breathe.
Although they also require oxygen to breathe, a manatee can hold its breath for 20 minutes if it needs to stay underwater to take a nap. In case you didn't know, the top two priorities that every manatee has is eating and taking naps.
Manatees Do Much for the Environment
Manatees may appear to be lazy giant aquatic sweethearts with a deep liking for eating and sleeping. However, they do more for the environment than you think. They serve as indicator species for our ecosystems. Because manatees rely heavily on the health of their habitat, they fulfill a unique function of serving as a signal of our own environment's well-being.
Did you know that manatees don't have known natural predators? What threatens their existence are human activities such as collisions with watercraft and constant interactions with tourists. This Manatee Awareness Month, let's commit to reversing this problem by raising awareness of this issue.

A Way to Reverse Another Problem
If we have the power to reverse the problem faced by manatees, we also have the power to reverse one of the problems faced by humankind—cancer, specifically breast cancer. If you want to help save the lives of those who were diagnosed with breast cancer, you can donate your unwanted vehicle to us at Breast Cancer Car Donations.
We will sell your donated vehicle at auction and use the proceeds to support the programs of our nonprofit partners that provide comprehensive breast health services in various communities all over the country. The services include providing indigent patients with access to health facilities that offer breast cancer screening, diagnosis, and treatment.
The funds generated from our car donation program are also used to finance breast cancer research and outreach programs.
Needy breast cancer patients are not the only ones who will benefit from your charitable contribution. You, too, will get your own share of rewards, including a top tax deduction after your vehicle gets sold. To find out more details of our car donation program, check out our FAQs page. For inquiries, you may call us at our toll-free hotline 866-540-5069 or send us a message online.
You can make your car donation by filling out our online donation form. We accept vehicle donations anywhere in the United States since we have car donation programs in all 50 states.
Call us at 866-540-5069 and get free professional towing service for your car donation.