Know What Festivus Is and How You Can Celebrate It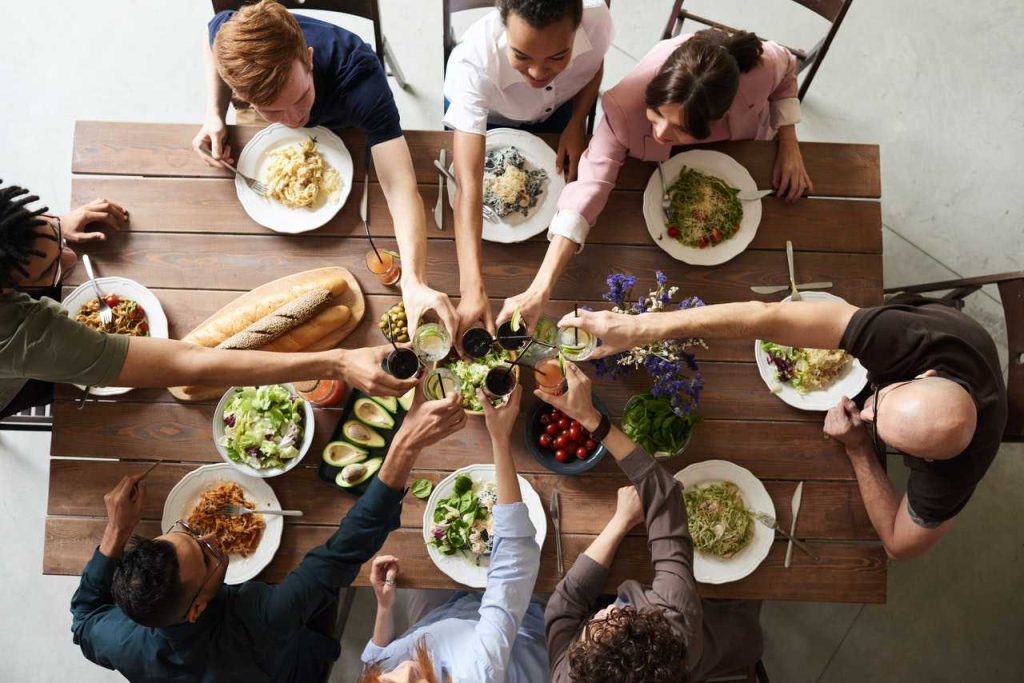 This Anti-Consumerism Holiday Takes Place on December 23rd
The Festivus is a welcome reprieve to anyone who has grown tired of the commercialism and pressures of the Christmas season. If you've grown weary of the usual holiday celebrations and you happen to love Seinfeld, then this is the perfect holiday for you.
The Origins of Festivus
This anti-consumerism holiday made its worldwide debut on December 18, 1997, through the hit sitcom television series Seinfeld. Dan O'Keefe was the writer who introduced the whole idea in the episode "The Strike." It featured Frank Constanza's (Jerry Stiller) blatant refusal to engage in the religious and commercial aspects of the Christmas season. Instead of going for the traditional yet crassly commercialized Christmas celebrations, he opted to create his own tinsel-free holiday with the motto, "A Festivus for the rest of us!".
However, since Frank wanted to have an advantage over Christmas, he decided to celebrate Festivus on December 23rd. He came up with the idea of having an undecorated Festivus pole set up in the backyard or the living room to mark the occasion. Aside from sharing a simple Festivus meal, Frank also encouraged the celebrants to air their grievances with each other and engage in feats of strength.
It's important to note that the Festivus origins go way back to Dan O'Keefe's family history. Thanks to his father who minted the holiday in 1966, O'Keefe grew up celebrating this weird family event complete with the airing of grievances as well as feats of strength. At present, the Festivus has earned its place in pop culture as some people across the country do celebrate it.
How to Celebrate the Festivus
If you're clueless about how you should celebrate this holiday, don't worry. You'll be glad to know that it doesn't take much to get yourself and your family into the Festivus mood. To get you started, check this out:
1. Set up a Festivus pole.
Instead of buying a real Christmas tree or even trying to assemble a cheap version of it, choose to set up a pole that's made of aluminum to ensure a high strength-to-weight ratio. Since the true spirit of Festivus is non-commercial, be sure to keep the Festivus pole plain and unadorned because it doesn't require decorations.
2. Prepare a Festivus dinner.
You have to prepare a modest meal to stay true to the Seinfeld episode. This may consist of sliced meatloaf resting on top of a bed of lettuce. You may also put peas on the side.
3. Take the lead in airing your grievances.
As soon as every celebrant is comfortably seated at the table, you may proceed with the airing of grievances. If you're hosting the dinner, welcome the newcomers before you start relieving your built-up stress by telling them how much they've disappointed you this year.
4. Engage in feats of strength.
Once the airing of grievances and the Festivus dinner are over, you can organize a wrestling match called Feats of Strength between the head of the household and a guest. The head of the household may choose the special guest or another guest may nominate them. Festivus isn't officially over until the special guest pins the head of the household to the floor. A guest may decline the challenge if they have to work a double shift.
5. Loudly exclaim Festivus miracles.
In case you're wondering, a Festivus miracle refers to any circumstance that has a reasonable explanation. It could be anything from running into someone you've been meaning to call or taking the subway for the first time.
Make Miracles Happen
Before you and your guests gather around the Festivus pole to hear about the origins of the holiday or stories of Festivus miracles, consider making miracles happen for the people in your local area who have been diagnosed with breast cancer. You can do that by simply donating any type of vehicle that you no longer need to us at Breast Cancer Car Donations.
We will auction off your donation and use the funds to support our charity partners, enabling these IRS-certified 501(c)3 nonprofit organizations to continue delivering a range of breast health services to more individuals in need. Deserving breast cancer patients in your area will get the chance to undergo full treatment and receive financial assistance to cover the costs of their hospital fees, medications, and follow-up care.
As our donor, expect to receive valuable rewards, including getting entitled to receive a maximized tax deduction in the next tax season. Expect a 100% tax-deductible receipt in your mailbox a few weeks after we sell your donated vehicle.
You will also benefit from our free pickup and towing service.
Above all, you'll have the ultimate pleasure and satisfaction of doing something extraordinary that can help save lives.
Since we are affiliated with towing companies all over the country, we can collect your vehicle from any location within the country.
We welcome almost all types of vehicles, even damaged ones that are hardly running.
Our donation process will only take you a few minutes to complete. All you have to do is contact us.
If you're interested to learn more about our donation program, feel free to visit our FAQs page. Should you have any concerns, don't hesitate to call us at 866-540-5069 or contact us here.
Turn Your Clunker into a Life-Saver Today

Make this year's Festivus extra special by turning your clunker into a life-saver. Call Breast Cancer Car Donations at 866-540-5069 or fill out our online donation form to begin your car donation now!