Keep America Beautiful Month: 4 Ways to Keep Your Community Clean and Green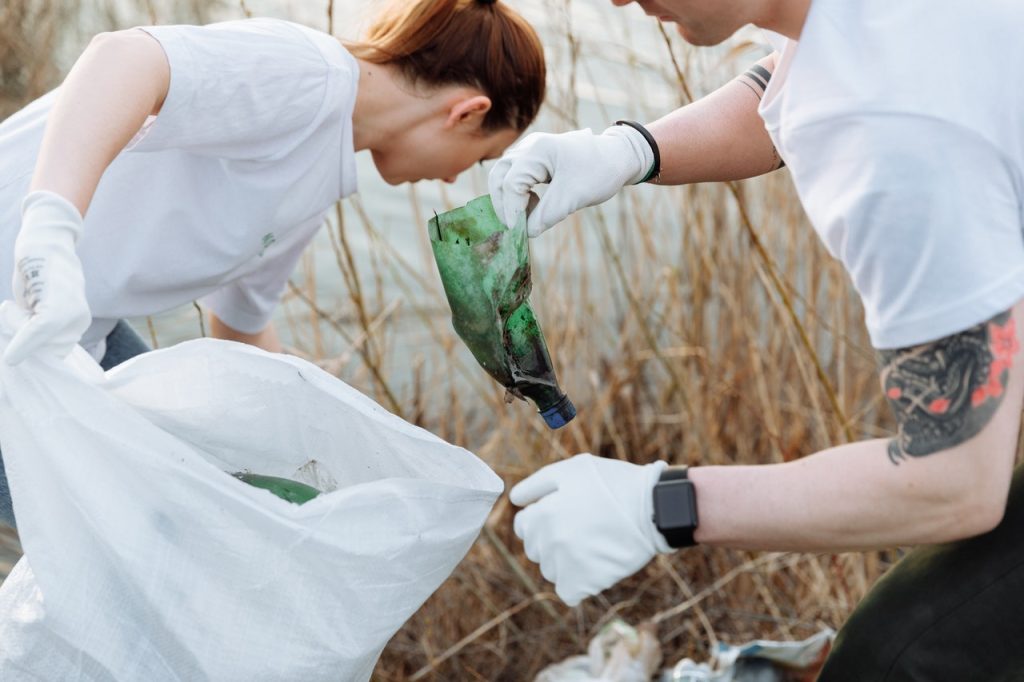 This April, Do Your Part in Protecting and Caring for Our Environment
America is known as the land of milk and honey, where opportunities abound and dreams meet possibilities. We Americans also take pride in our country's natural beauty — the sprawling acres of forests, miles of scenic countryside, majestic natural wonders, and cities with imposing skyscrapers.
These images come to mind this April as we celebrate Keep America Beautiful Month. It's that time of the year when we are asked to take responsibility for protecting and caring for our environment by keeping our communities clean, safe, and green.
What You Can Do on Keep America Beautiful Month
Keep America Beautiful Month should inspire you to come up with various ways to keep your community clean, safe, and beautiful. Here are four suggestions:
1. Volunteer.
Keep America Beautiful Month is the perfect opportunity for you to literally get down and dirty by volunteering to join community cleanup activities. Whether these activities are done in school, at the park, or by the beachside, pitch in any way you can. Register to join a cleanup drive, provide food for the volunteers, help transport supplies, help promote your group's activities, or plant a tree. There are so many things you can do to help.
2. Plog.
Plogging is an emerging trend among joggers where they pick up litter to help clean up the environment while they jog to work on their fitness. Do this and encourage your friends to do the same. By the way, the word "plog" is derived from the combination of the first three letters of the Swedish word plocka, which translates to pick up, with the last letter of the word "jog."
3. Adopt zero waste practices.
Take a step toward sustainability by adopting zero waste practices. This can greatly help in reducing waste that accumulates in landfills and pollutes our oceans. One way to do this is by purchasing only reusable items, thus reducing the amount of trash you throw away. Find out other ways to engage in zero waste practices here.
4. Share images of your community's beautiful scenes.
Use social media to share images of clean and green scenes in your community. The images can inspire others to do their part in cleaning up and protecting the areas where they live.
Show the Beauty in Your Heart, Too
While doing your part to keep your community clean and green, spare a thought for your fellow community members who are stricken with life-threatening diseases such as breast cancer. Let them see the beauty in your heart by helping them beat the disease.
You can do this by simply donating any spare vehicle you have to Breast Cancer Car Donations.
We'll sell your donated vehicle through an auction and turn over the proceeds to our breast cancer-focused nonprofit partners. These IRS-approved 501(c)(3) nonprofits use the funding that we give them to finance the comprehensive breast health services they provide to their beneficiaries.
Thus, thanks to your donation, needy residents of your community can undergo free breast cancer screening and diagnosis. Those diagnosed with the disease stand to gain easy access to top cancer centers as well as financial assistance to cover the costs of their treatments, doctor appointments, medications, and other essential health care services.
You won't be going home empty-handed after you donate to us. We'll promptly send you by mail the 100% tax-deductible sales receipt of your vehicle following its auction This receipt will serve as your ticket for claiming the maximum tax deduction in the next tax season.
We'll also provide you with a free professional towing service anywhere in the United States. Just let us know the time, date, and place so we can coordinate with a local towing company to collect your vehicle.
The best reward you'll get for donating, however, is not a material thing. It's the priceless joy and satisfaction that you'll experience, knowing that your donation will be used to help save lives.
You can donate almost any type of vehicle that you can think of, including one that's no longer in good condition.
Interested to know more? The details about our quick and hassle-free donation process can be found on our FAQs page. You can also call us anytime through our toll-free hotline at 866-540-5069 or leave us a message here for your concerns or inquiries.
Be a Bringer of Hope to Needy Breast Cancer Patients Today!

Help the destitute breast cancer-stricken women in your community overcome the challenges they're facing. Help save their lives with your vehicle donation. Call Breast Cancer Car Donations at 866-540-5069 or fill out our secure online donation form now!