Keep America Beautiful Month: 4 Simple Ways to Clean and Green Your Community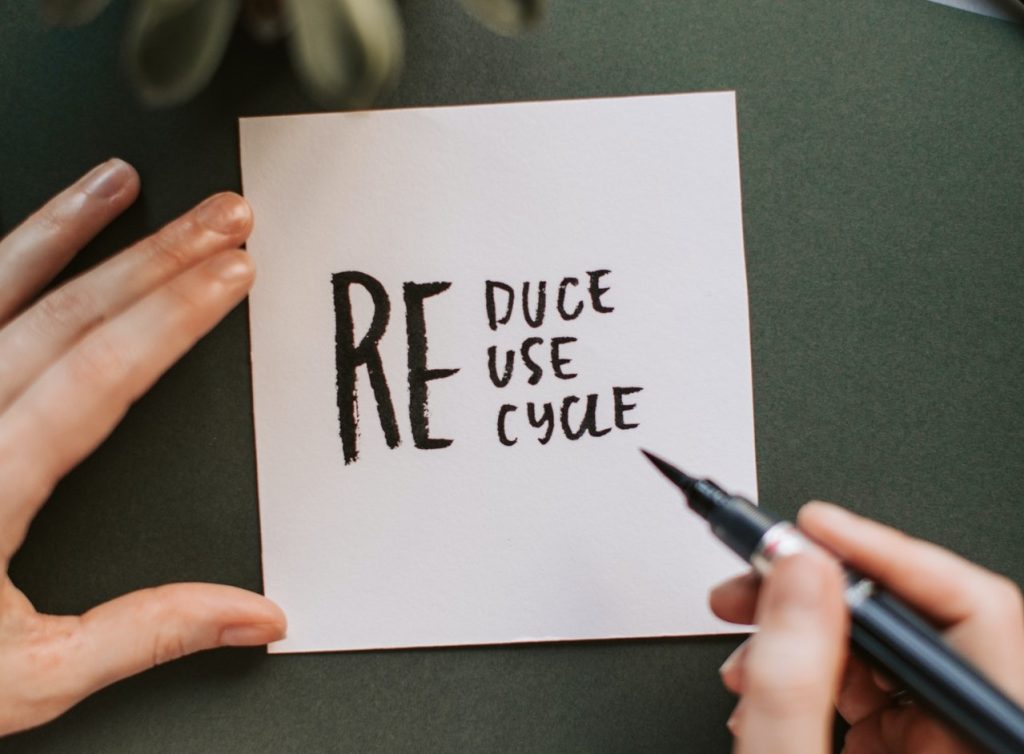 This April, Do Your Part in Cleaning and Protecting Our Environment
As Americans, we all take pride in the beauty of our country. We gloriously express this pride in April as we celebrate Keep America Beautiful Month.
The celebration started as a one-day beautification campaign by the Girl Scouts and Boy Scouts of America in 1971 with the support of the nonprofit organization Keep America Beautiful Inc. It was then called Keep America Beautiful Day.
By 1982, it expanded into a week-long celebration with several cities across the country launching multiple beautification projects. The events also tapped into schools and educational committees to involve students in activities aimed at cleaning and greening the environment.
In 1984, city officials proclaimed April as Keep America Beautiful Month, turning their advocacy into a month-long campaign to keep America clean and green.
How You Can Celebrate Keep America Beautiful Month
Keep America Beautiful Month has a simple mission: to promote sustainability and environment-friendly practices in schools, communities, and neighborhoods. It seeks to promote a sense of ownership and pride among Americans of their country, incorporating the virtue of environmental consciousness into their minds and habits. Here are 4 ways of doing your part in cleaning and protecting our environment to celebrate the month-long event:
Practice the 3Rs.
Reduce waste, reuse, and recycle. These three Rs are the key terms that serve as the battle cry of environmentalists. These three practices help reduce waste in communities and promote the practice of repurposing old items and recycling them so they can be reused. These practices help communities reduce the production of waste materials that end up polluting oceans and landfills.
Educate people about their responsibilities to the environment.
Spread the word about the need for people to do their part in making their communities clean and beautiful by avoiding littering and cleaning up their beaches, parks, schools, and other public areas. Let them know how their actions, no matter how small, can help solve the waste problem facing the whole world.
Be creative.
Beautifying your community can best be undertaken through a collective effort. For instance, you can encourage community members with artistic skills to work together to paint a mural in your neighborhood playground. You can also organize regular cleanups in your community.
Share your pride.
Share your community's cleanup and beautification project on social media to inspire other communities to follow suit. After all, keeping America beautiful should be a year-long endeavor participated by all.
Keep America Clean By Getting Rid of Your Clunker
While we strive to keep our environment clean and green in celebration of Keep America Beautiful this April, your old car may be doing the opposite — contributing to air pollution with the pollutants it emits.
You can do your part in cleaning up the air we all breathe by disposing of your old clunker. Your best option for that is to donate it to a charity that supports a worthy cause and one that will provide you the best benefits for your donation. You will never regret it if you hand over that clunker to us at Breast Cancer Car Donations. We'll use your gift to help needy residents in your area who are battling breast cancer.
We will auction off your donation and use the proceeds to support reputable nonprofit organizations that are dedicated to fighting breast cancer and helping its victims. These IRS-certified 501(c)(3) nonprofits use the funding they get from us to deliver a range of breast health services to all who need them. Deserving breast cancer patients in your area will get the chance to undergo full treatment and receive financial assistance to cover the costs of their hospital fees, medications, and follow-up care.
As our donor, expect to receive outstanding rewards, including getting entitled to receive a maximized tax deduction in the next tax season. Expect the 100% tax-deductible sales receipt of your vehicle in your mailbox a few weeks after we sell it.
You will also benefit from our free pickup and towing service.
Above all, you'll have the ultimate pleasure and satisfaction of doing something extraordinary that can help save lives.
We are affiliated with professional towing companies all over the country, so if your car isn't parked in your driveway or garage, we can still collect it from any location within the country.
We welcome almost all types of vehicles, even damaged ones that are no longer running.
Our donation process will only take you a few minutes to complete. All you have to do is contact us.
If you're interested to learn more about our donation program, feel free to visit our FAQs page. Should you have any concerns, don't hesitate to call us at 866-540-5069 or leave us a message here.
Turn Your Air Polluter into a Lifesaver Today!

To celebrate Keep America Beautiful Month this April, turn your old car that's spewing pollutants into the air into a life-saving instrument. Hand it over to us, and we'll use it to help save the lives of breast cancer sufferers in your community. Call 866-540-5069 or fill out our online donation form now!