June is National Fresh Fruit and Vegetables Month!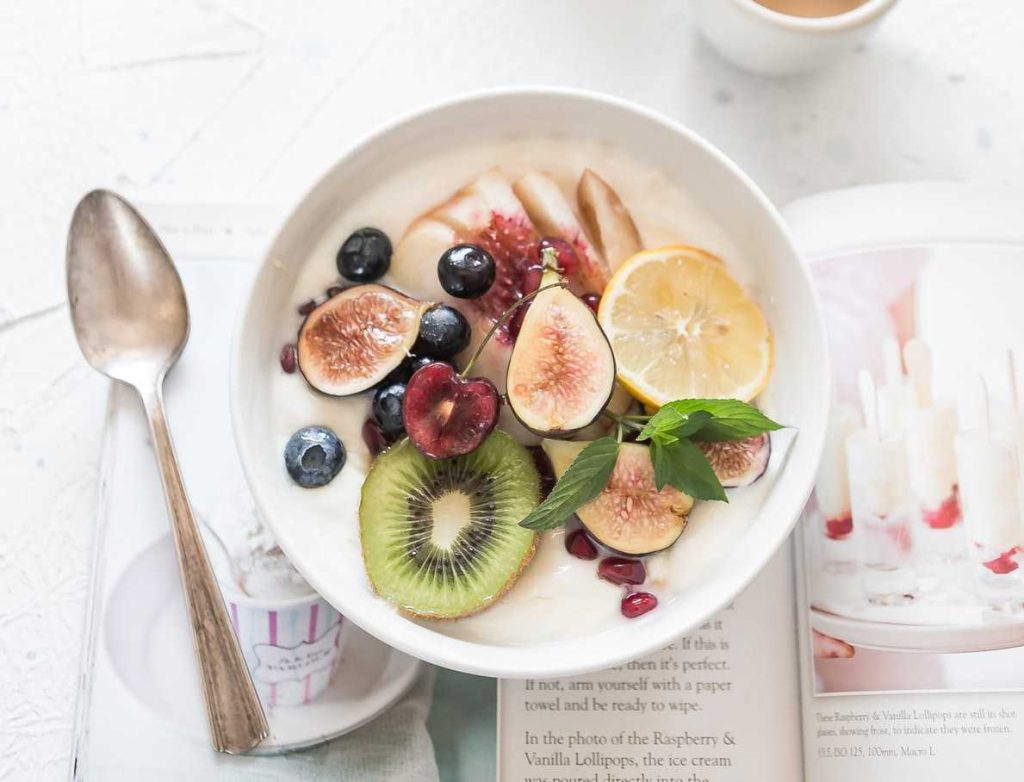 June is National Fresh Fruit and Vegetables Month!
With spring in full swing, fresh crops will soon be sprouting and neighborhoods will be surrounded by produce stands and market stalls once again. It's the perfect time to feed your body with freshly picked fruits and veggies. The National Fresh Fruit and Vegetables Month of June is here!
Everyone's well aware that eating fruits and vegetables can lead to healthier and fuller lives. We often hear health experts and nutritionists reminding us to include these foods in our everyday meals. That's a tip all of us should take heed of.
For vegetables, we are advised to consume at least one cup of leafy greens or half a cup of any chopped vegetable. As for fruits, the standard serving is one medium-sized fruit or half a cup of chopped fruits. Sticking to these simple diet guidelines can make all the difference to your health.
Reasons to Eat Fruits and Vegetables Regularly
What do apples, broccoli, avocados, carrots, cauliflowers, bananas, and all other nature foods have in common? They're beneficial to your overall well-being! Here's why:
Fruits and veggies provide your body with all the nutrients it needs including fiber, iron, magnesium, folate, calcium, sodium, potassium, as well as vitamins A and C.
Dietary fiber from vegetables helps lower your risk of heart disease, controls your blood cholesterol levels, and regulates your digestive system.
A diet rich in fruits and vegetables lowers your risk of serious health conditions such as stroke, diabetes, obesity, and certain types of cancer.
Most vegetables and fruits are naturally low in calories and fat, giving you no reason to worry about your weight.
Vitamin A found in your fruits and veggies helps you fight infections, whereas Vitamin C helps you heal faster from wounds.
Folic acid helps your body produce more red blood cells.
Tips to Increase Your Fruit and Vegetable Consumption
Do you think you're not getting enough of nature's treats in your system? Here are several ideas to address this matter:
Before you leave for work, make it a habit to grab a piece of fruit.
Start your morning by drinking a glass of freshly squeezed fruit juice.
Top your waffles or pancakes with slices of berries, bananas, apples, or even lemons.
Make your soups extra flavorful by adding vegetables such as carrots, corn, peas, or beans.
Always have a bowl of fruits on your dining table.
Choose crunchy vegetables instead of chips for a side dish.
Choose sweet fruits instead of cakes for desserts.
Choose fruit smoothies instead of milkshakes to cool you down.
Use pureed veggies as a thickener for your soups.
Frozen or canned fruits and veggies can also be nutritious.
Cancer Sufferers in Your Area Need Your Help
Did you know that giving away your clapped-out car can make a lasting impact on the lives of needy breast cancer sufferers? That's certainly the case when you hand over that vehicle to us at Breast Cancer Car Donations.
We'll sell your donation, turning it into a fund-generating tool for our charity partners. This will help them in delivering vital breast health services to their beneficiaries, including full access to breast cancer treatment for uninsured and underserved breast cancer patients in your city.
Our donation process is quick and painless. Contacting us is the only step you have to take. We will handle everything else for you, including the free towing of your vehicle wherever you may be in the United States.
In return for your donation, you will receive from us a 100-percent tax-deductible sales receipt following the sale of your car. This receipt gives you the right to claim a handsome tax write-off in the next tax season.
You can donate almost any type of vehicle regardless of its condition.
If you have any questions or concerns, feel free to reach us here or call us directly at 866-540-5069. You may also visit our FAQs page to learn more about our vehicle donation program.
Help Us Save Lives Today

Are you ready to help breast cancer victims beat the disease? Donate a vehicle to Breast Cancer Car Donations today. Call 866-540-5069 or fill out our online donation form now!