January 27th Is International Holocaust Remembrance Day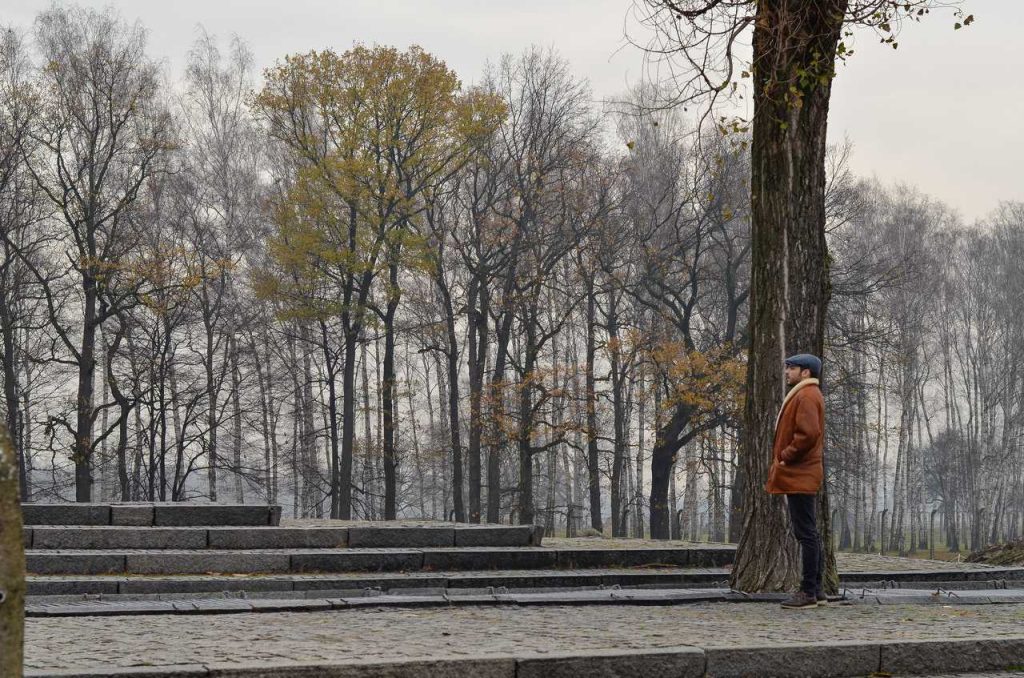 4 Ways to Keep Alive History's Lessons on the Evils of Hatred and Bigotry
The Holocaust is considered one of the most tragic events in world history. At the height of World War II, Nazi Germany ordered the mass extermination of Jews who the Nazis deemed as "unworthy of life."
It was the culmination of Adolf Hitler's "final solution" to complete the annihilation of Jews and other Europeans whom the Nazi dictator considered as racially inferior, sexually deviant, or enemies of the state.
The Nazis built concentration camps to facilitate the abuse and genocide of Jews and other "inferior" individuals. In 1945, Allied troops started discovering the existence of these camps where hundreds and thousands of sick and dying prisoners were being kept. They also discovered that thousands had been killed in gas chambers and crematoriums while others had been subjected to inhuman experimentation that led to gross disfigurements and deaths.
In the mass graves that were discovered by Allied forces, more than 10 million bodies were found, 6 million of them Jews.
In November 2005, The United Nations formally proclaimed the 27th of January as the International Holocaust Remembrance Day to underscore the member nation's commitment to eliminate anti-Semitism, racism, and other forms of intolerance that could lead to group-targeted violence.
January 27th was the day in 1945 when the Allies liberated the largest Nazi concentration camp in Auschwitz-Birkenau in then Nazi Germany-occupied Poland.
Today, the event seeks to collectively address the implications of Nazi crimes in different parts of the world. Member states bear the responsibility of educating their citizens about the causes, consequences, and dynamics of such crimes to strengthen the resilience of young people against ideologies of hatred.
The day provides an avenue to apply the lessons of history even as genocide and other atrocities continue to take place in some parts of the world. The day is also observed to remind people of the need to curb anti-Semitic and hateful discourses in their daily lives.
How You Can Meaningfully Observe This Special Day
The Holocaust was a dark period in history that affected the lives of millions of people. Its effects still resonate today. In observance of the International Holocaust Remembrance Day on January 27th, here are 4 things you can do to keep alive history's lessons on the evils of hatred and bigotry.
1. Visit a holocaust museum.
Several museums are focused on preserving historic articles and information about the Holocaust. Schedule a visit and take a walk through history to understand the events that took place during this dark period.
2. Learn about the survivors.
Many historical books are available that were written from the perspective of the survivors of the Nazi concentration camps. Learn how the victims suffered from their traumatic experiences and how the lessons of the past can be applied to prevent the same from happening in the present.
3. Take a stand against intolerance.
Be open to ideas and beliefs that are not similar to your own. Promote open dialogue and communication. Call out those who are persecuting others because of intolerance.
4. Support human rights groups.
Give financial or other types of support to nonprofit organizations espousing causes that protect human rights and seek an end to racism, discrimination, and other forms of oppression — evils that are still prevalent in our society today.
You Can Help Save Lives This Way
Apart from helping victims of injustice to mark the International Holocaust Remembrance Day on January 27th, you can also extend a helping hand to those who are suffering from other forms of inequality.
Among them are breast cancer patients who have no access to essential healthcare and treatment mainly because of poverty. You can do your part to help them by simply contacting us at Breast Cancer Car Donations and donating to us any type of vehicle that you no longer need or use.
When you do so, you'll make it possible for destitute breast cancer patients in your community to get proper treatment, increasing their chances of surviving the disease.
We'll sell your donation through an auction and use the proceeds to support the life-saving programs of our breast cancer-focused charity partners. The funding will enable them to sustain their delivery of critical breast health services in your locality to all those who need them.
Thanks to your contribution, uninsured and financially struggling breast cancer patients will be able to gain access to top medical facilities where they can get various types of treatment, including surgery, chemo, and radiation therapy. Other beneficiaries get to receive free breast cancer screening and prevention and education services.
Donating to us is quick, simple, and hassle-free. The only thing you need to do is to inform us of your decision to contribute. Our team will handle everything for you from that point onward, including all the paperwork and the free pickup and towing of your vehicle wherever you had it parked or stored anywhere in the United States.
Within days following the sale of your vehicle, we'll send you your 100% tax-deductible sales receipt by mail. With this receipt, you can claim a top tax deduction in the next tax-filing season.
Aside from the valuable material rewards that you'll get for your donation, you'll also be privileged to enjoy a most satisfying donating experience, knowing that your gift will help save human lives.
If you have any questions or concerns about our donation program, including our donation process, feel free to contact us at 866-540-5069. You may also write to us here.
Level the Playing Field for Breast Cancer Patients Today!

The destitute breast cancer patients in your community need all the help they can get. All it takes to give them hope and save their lives is a simple car donation. May the observance of the International Holocaust Remembrance Day this January 27th inspire you to do that. Call Breast Cancer Car Donations at 866-540-5069 or fill out our online donation form now!