It's National Noodle Day!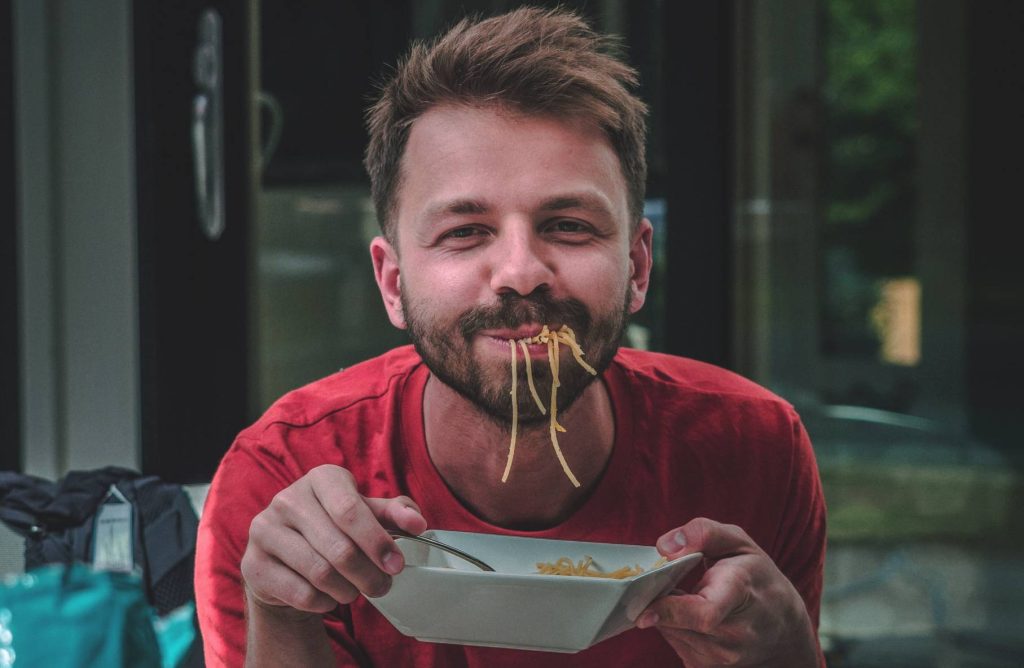 Satisfy Your Noodle Cravings on October 6th
Whether or not you're a big noodle fan, this 6th of October provides the perfect excuse for you to skip your diet and chow down on your favorite noodles. As part of National Pasta Month, we're celebrating National Noodle Day. So go ahead and finish as many bowls of noodles as you want!
A Brief History of Noodles
Would you believe that noodles have been around for more than 4,000 years? Historians say the dish was introduced by the Chinese way back in 2000 BC. Ancient folks would form their noodles by shaping them into tiny bits, after which they'd throw them into a wok of boiling water.
It wasn't until the 1200's that noodles became popular in Europe, particularly in Italy. Although some people credit Marco Polo for bringing them to his home in Italy from China, others argue that the recognition should go to Arab traders. Regardless, all would agree on one thing: Noodles are delicious!
Noodles made their way to the U.S. in 1789, thanks to Thomas Jefferson who brought two cases of the dish. Not surprisingly, people loved them so much that they were able to create a variety of flavors.
Finally, in 1958, the Japanese came up with the idea of making instant ramen. Believe it or not, it was regarded as a luxury food at that time. People had to spend six times the price of fresh noodles for it!
Facts About Noodles to Wow You
In observance of National Noodle Day, here are a few facts you can share with your friends and family to make you sound like a noodle expert:
Noodles are a favorite among prisoners.
Inmates love their noodles! Pasta is among the top foods sold in jails.
What used to be a rich man's food in the '50s can now be bought at an unbelievably low price of 13 cents per package. You'd only have to spend $140 each year if you eat ramen for every meal!
Noodles can be good for your health.
Although they contain high amounts of sodium and MSG, noodles are actually rich in minerals, such as iron, folate, manganese, and B vitamins. See to it that you don't eat them daily, though!
China is the top consumer of noodles.
Guess how many packets of noodles are consumed in China yearly? More than 46 billion!
Japan is home to the Yokohama Cup Noodles Museum.
If you're obsessed with noodles and you're traveling to Japan, you better not miss this interactive museum in the city of Yokohama.
Slurping noodles in Japan and China is a polite manner.
While Americans and other Westerners find it rude to eat loudly, especially in public, people in Japan and China see it as a way of appreciating their meals.
Ways to Celebrate National Noodle Day
There's no better way to celebrate this fun holiday than by satisfying your tummy with fresh or instant noodles. If you're a hardcore noodle lover, you might as well grab the chance to try different flavors for breakfast, lunch, and dinner! Just be sure that your stomach is ready for them.
If you prefer to make your own noodles instead of ordering takeout for a change, that's even better! You'll only need an egg, water, salt, and flour. Mix the dough, knead it, roll it out flat, cut it into strips, and there you have it!
You might also want to attend a noodle-making class to learn the various techniques of making noodles. However, if you think that's impractical, you can always look for resources online. YouTube and Pinterest are there for you.
Help Fight Breast Cancer

While enjoying a delicious bowl of noodles, think about the residents in your community who are fighting for their lives against breast cancer. If you're eager to help them get quality medical care, consider donating your old car to us at Breast Cancer Car Donations. We'll convert your unwanted vehicle into a powerful life-saving weapon.
Donating to us will only take a few minutes of your time, and you can do it in the comfort of your home. You can count on our team of specialists to handle all the paperwork for you. As for vehicle pickup, we'll provide you this service wherever you are in the country since we operate in all 50 states.
Once we have your vehicle, we'll auction it off and distribute the proceeds to our charity partners. These IRS-approved 501(c)3 nonprofit organizations cater to uninsured and underprivileged individuals. They use the funds they get from us to deliver a range of breast health services. These include breast cancer prevention, screening, diagnosis, and treatment, as well as follow-up care and counseling programs.
Within 30 days after the sale of your vehicle, we'll send you its 100% tax-deductible sales receipt via mail. You can use it to claim your top tax deduction in the next tax-filing season.
You can donate not just a car but almost any other type of vehicle whether in good running condition or no longer.
For more information on our car donation program, check out our FAQs page. Should you have any inquiries, feel free to contact us at 866-540-5069. You may also send us a message here. We'll respond to you as soon as we can.
Turn Your Clunker into a Weapon against Breast Cancer Today
Ready to ditch your car for a meaningful purpose? Use it to save lives today! Donate to us by dialing 866-540-5069 now!