Is It Safe To Walk, Run, or Exercise Outside During Coronavirus?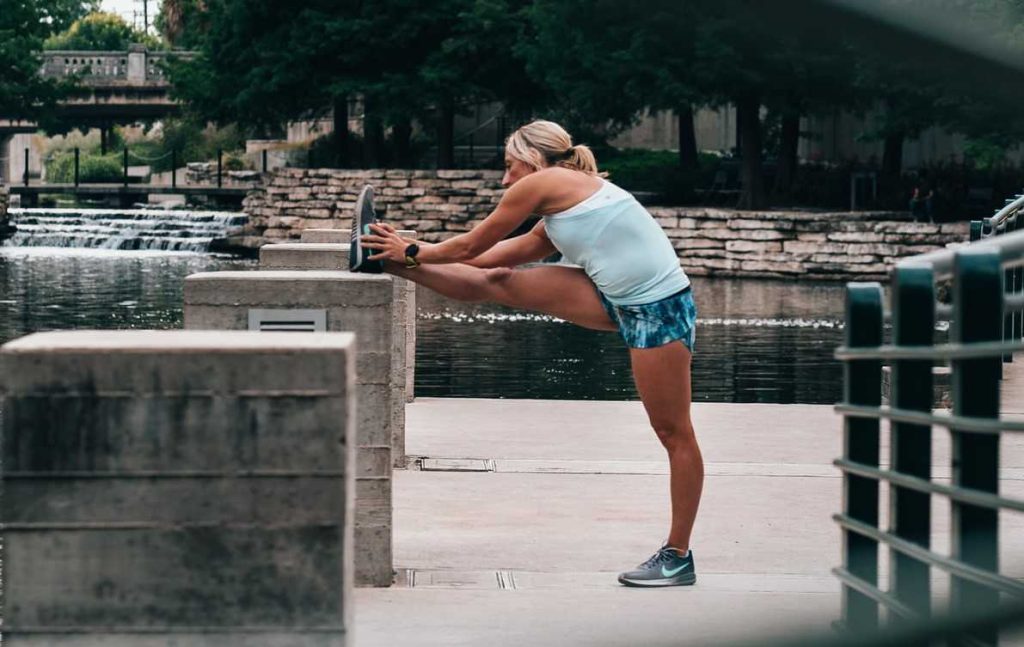 Is It Safe to Walk, Run, or Exercise While the Coronavirus Pandemic Is Going On?
For those who love to go for morning runs or sweat it out at the local park, the coronavirus pandemic should not pose a major hindrance. Of course, this will still depend on the situation in your area as far as coronavirus infection rates are concerned. But, generally speaking, going outside should still be OK even if there's a stay-at-home order in effect in your area.
Remember, however, that there are things that you should not or cannot do anymore while the coronavirus outbreak is still going on. These include group runs or group workout sessions. Walks or short runs are relatively alright as long as you practice common sense and proper social distancing from other people.
How to Stay Safe When Exercising Outside
While we should all take the raging contagion seriously, remember that this isn't the zombie apocalypse where hordes of flesh-eating zombies will come at you as soon as you step outside. It's still safe to go out and soak in sunlight or get a breath of fresh air.
The main thing that you should always make sure of is that you're either alone or at least six feet away from other people. Staying inside your home or lying in bed for too long isn't healthy and will do more harm than good.
Remember these tips below so you can exercise outside safely during the coronavirus pandemic
It's okay if you don't wear one if you're within the confines of your home and there's no one else around. But if you're going to roam around a bit (around your house, block, etc.) then you should always wear a mask, especially when other people are around. Better to be safe than sorry!
Walk or run solo — avoid other people.
If you're going for a walk or a run, try to choose routes where you are less likely to encounter other people. If possible, go for a run early in the morning when most people are asleep. Put distance between yourself and others as much as you can, especially the people you'll encounter along the way during your run.
Use common sense and follow set guidelines.
Nothing beats good old-fashioned common sense. If your area is a declared high-risk zone (high rate of transmission, confirmed COVID positive individuals, etc.), then play it safe and don't risk going outside at all. Follow the quarantine protocols determined by officials in your area.
Help Breast Cancer Patients in Dire Straits
You can easily provide these disadvantaged patients with hope and relief. If you have a beater just rusting away in your garage, consider handing it over to us at Breast Cancer Car Donations. We'll sell your vehicle through auction and use the proceeds to support the comprehensive breast health services being provided by our IRS-certified 501(c)3 non-profit partners.The world is topsy-turvy because of the coronavirus pandemic. For breast cancer patients and others who are considered at high risk of contracting the disease because of their compromised immune systems, COVID-19 poses additional fears. The situation is especially difficult and worrisome for breast cancer patients who have little financial capability to pay for the soaring cost of their treatment.
Your generous donation will help them provide more of their beneficiaries with financial assistance to cover the cost of their treatments, physician visits, medications, and follow-up care. They also provide their beneficiaries with free breast cancer screening and prevention and education services.
You can donate to us without leaving the comfort of home. We've taken certain steps to ensure the safety of our donors at all times during the donation process.
As a donor, you will be entitled to a top tax deduction. Expect a tax-deductible receipt in your mailbox within 30 days after we sell your donated vehicle. You will also benefit from our free pick-up and towing services, which are available in all parts of the country.
We welcome almost all types of vehicles, even those that are no longer in good condition.
To learn more about our donation program, check out our FAQs page. For inquiries and concerns, reach us at 866-540-5069 or send us a message here.
They Can't Win This Fight Alone

Partner with us at Breast Cancer Car Donations and let's help destitute breast cancer patients get the comprehensive treatment they need to help them win their battle for survival. Call us at 866-540-5069 or fill out our online donation form now!