International Plastic Bag Free Day: 3 Marine Animals Affected By Plastic Pollution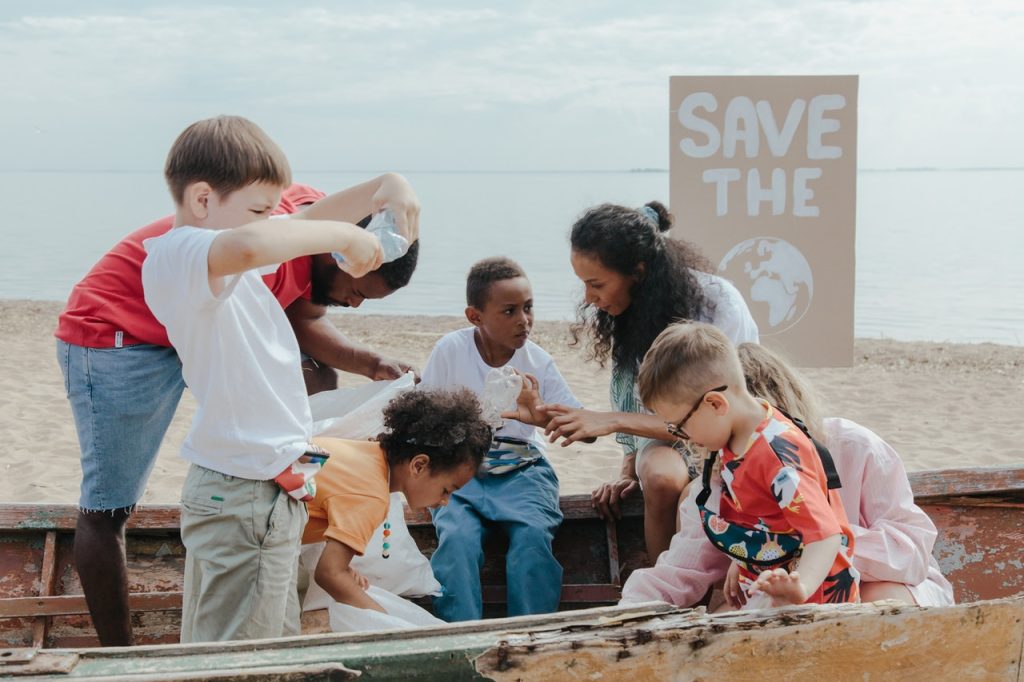 Plastic's Astonishing Indestructibility
Did you know that in 1992, a shipping crate filled with 28,000 rubber duckies was lost after it fell overboard somewhere between Hong Kong and the United States? Since then, these yellow bath toys bobbed halfway around the world. Some of them even washed ashore on the coasts of Ireland and Britain nearly 20 years since they were unceremoniously abandoned at sea. Besides leading us to greater knowledge of ocean currents, the fate of these plastic ducks teaches us about plastic's astonishing indestructibility.
Marine Animals Affected By Plastic Debris
Plastic debris is everywhere. It litters national parks, clogs street drains, and even piles up on Mount Everest. Worst of all, it pushes endangered species to extinction. In observance of International Plastic Bag Free Day, Breast Cancer Car Donations invites you to take a closer look at how plastic pollution impacts marine life.
1. Sea Turtles
Did you know that hundreds of sea turtles die every year after getting entangled in plastic balloon straps, nylon fishing lines, discarded fishing nets, or six-pack rings from canned beer? Additionally, these animals mistake plastic waste for a viable food source, causing obstructions in their digestive system. Experts discovered microplastics in the guts of more than a hundred sea turtles after conducting tests on all seven species, spanning three oceans.
2. Seals and Sea Lions
While the declining seals and sea lion populations around the world are caused by various factors, plastic pollution plays a significant role. In most cases, young seal and sea lion pups get themselves tangled up or injured after playing with items such as plastic bags and packing bands. Moreover, an eight-year study in Southeast Alaska and British Columbia documented 388 Steller sea lions, a near-threatened species in the northern Pacific, entangled in plastic garbage.
3. Seabirds
Like other marine animals, seabirds easily mistake plastic debris for food. Studies show that plastic ingestion negatively impacts the health of a near-threatened species of seabird called flesh-footed shearwaters by stunting their growth and damaging their kidneys. Moreover, an estimated 98% of albatross have plastic items in their stomach.
Make a Difference with This Act of Charity
Marine animals are not the only creatures harmed by plastic particles. They victimize humans, too! Microplastics contain chemicals that may adversely affect our health once they enter our bodies. And we unwittingly eat, drink, and breathe these bits of plastics every day!
Some chemicals in plastic products have been associated with serious health problems including hormone-related cancers.
The good news is that it's not too late to cut plastic pollution. Weaning yourself off disposable plastics can significantly impact our environment and health as well.
You can also make a difference in the lives of breast cancer sufferers. All you have to do is donate any unwanted vehicle to us at Breast Cancer Car Donations. We'll turn your donation into a powerful tool for saving the lives of destitute breast cancer patients in your community.
Our team will put your donated vehicle up for auction, with the proceeds going to our breast cancer-focused charity partners. These IRS-approved 501(c)(3) nonprofit organizations cater to uninsured and underprivileged women across the country.
Thanks to your gift, needy breast cancer patients in your area will gain easy access to top cancer centers and be given financial assistance to help cover the costs of their treatments, doctor consultations, hospital fees, medications, and other essential health care services. Other beneficiaries get to receive free breast cancer screening and prevention and education services.
In exchange for your donation, you will be entitled to receive the maximum tax deduction in the next tax season. We'll mail you the 100% tax-deductible sales receipt of your vehicle soon after its sale.
We also offer our donors free professional towing services anywhere in the United States. Plus, we have a team of donation experts to handle all the required paperwork. In short, you can leave everything to us!
Even more valuable than those material perks, you'll get to experience the satisfaction of making a charitable act that can help save lives.
We accept nearly all types of vehicles, including those that need a lot of work. Feel free to visit this page to learn what else you can donate aside from cars.
Head over to our FAQs page for more information about Breast Cancer Car Donations, including our quick and convenient donation process. If you have any questions or concerns, don't hesitate to write to us here or call us anytime through our toll-free hotline at 866-540-5069.
Start Saving Lives Today!

Make this year's International Plastic Bag Free Day extra special by making a lasting impact in your community. We will use your car donation to help save the lives of desperate breast cancer patients in your area. Call Breast Cancer Car Donations at 866-540-5069 or fill out our secure online donation form now!