International Day of United Nations Peacekeepers: Revealing Facts That You May Want to Know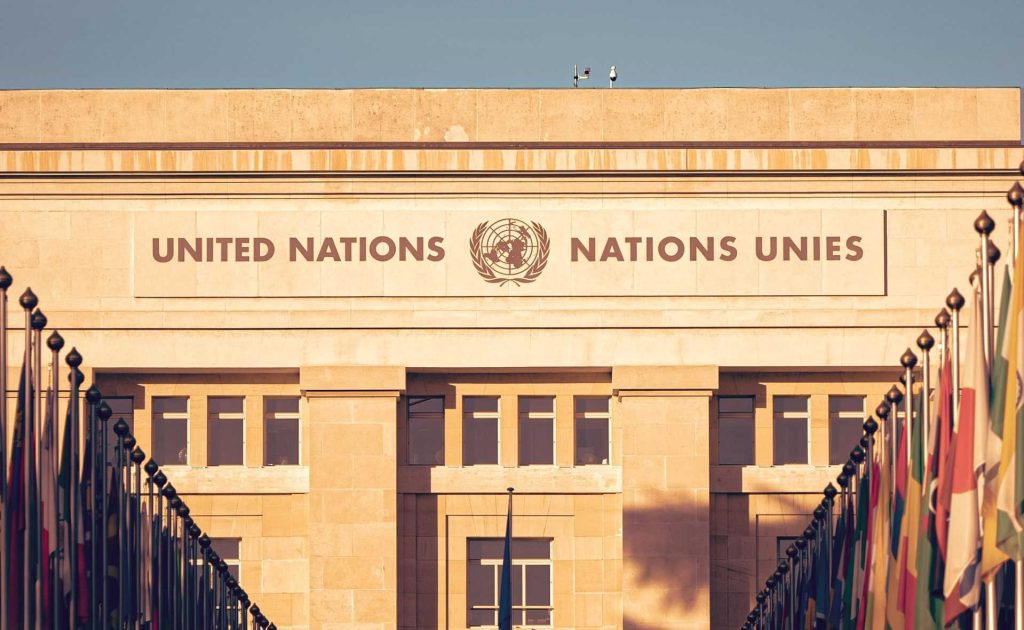 It's Time to Honor Our World's Peacekeepers
Over the decades, peacekeeping has helped save countless lives and brought stability to many countries. That's why the United Nations has made peace operations part of its broader efforts to build and sustain peace around the world.
That's also why the world body dedicates a day to honor the men and women who have served and those who are currently serving in U.N. peacekeeping operations. It's the International Day of United Nations Peacekeepers on May 29th.
The holiday was established by the U.N. for two primary reasons: to pay tribute to the uniformed and civilian personnel's invaluable contribution to world peace, and to honor those who have lost their lives in the cause of peace since 1948.
In observance of the International Day of United Nations Peacekeepers, Breast Cancer Car Donations shares five revealing facts about U.N. peacekeeping:
1. The U.N. currently has 12 active peacekeeping missions in the world (as of February 2022).
These U.N. peacekeeping operations are in Africa, the Middle East, Europe, and Asia. In these missions, 121 countries are contributing uniformed personnel and 87,572 members are serving.
2. Peacekeeping requires sacrifice.
Peacekeeping is a dangerous mission. Since the start of U.N. peace operations in 1948, more than 3,654 peacekeepers have lost their lives while helping promote global peace and security. The majority of them were deployed in dangerous places to protect some of the world's most vulnerable populations.
3. Peacekeepers have 5 main responsibilities.
A peacekeeper is tasked to prevent conflict, protect civilians, reduce violence, strengthen security, and empower national authorities to assume these responsibilities as well.
4. Six U.N. missions are over 26 years old.
Since the first U.N. deployment in 1948, the world body has initiated more than 70 peacekeeping operations. On average, these missions last 31 months. However, six of them have continued for over 26 years now. They are:
N. Truce Supervision Organization in the Middle East (1948)
N. Military Observer Group in India and Pakistan (1949)
N. Peacekeeping Force in Cyprus (1964)
N. Disengagement Observer Force in Golan (1974)
N. Interim Force in Lebanon (1978)
N. Mission for the Referendum in Western Sahara (1991)
You Can Help Save Lives, Too!
Unlike U.N. peacekeepers, you don't have to put your life on the line to help save the lives of vulnerable people. All you need to do is turn over any unwanted vehicle to us at Breast Cancer Car Donations. Doing so allows you to become a hero to the destitute women in your area who are battling breast cancer.
We will have your car auctioned off, with the proceeds going to reputable breast cancer nonprofit organizations that are in partnership with us. These nonprofits use the funding we give to finance the comprehensive breast health services they deliver to their beneficiaries.
The services include providing uninsured and indigent breast cancer patients with easy access to top cancer centers in the country and giving them financial assistance to cover the costs of their treatments, doctor consultations, medications, follow-up care, and other essential health care services.
Other beneficiaries get to receive free breast cancer screening, diagnosis, as well as prevention and education services.
As our way of saying "thank you" to you, we'll pick up and tow your vehicle for free at a date, time, and place of your choice. Be assured that we can collect your vehicle at any location in the United States.
Since our charity partners are IRS-certified 501(c)(3) nonprofits, your donation will entitle you to receive the maximum tax deduction in the next tax season.
Even more precious than these material rewards, you'll find awesome satisfaction in knowing that your donation will be used to help save lives.
You can donate almost any type of vehicle, including your deceased granddad's boat or your grandma's ancient motorized wheelchair. The vehicle doesn't need to be in good condition. In many cases, we accept even vehicles that are no longer running.
For more information about our donation program, including our quick and convenient donation process, feel free to visit our FAQs page. Give us a call anytime through our toll-free hotline at 866-540-5069 or contact us here if you have any inquiries or concerns.
Turn Your Auto into a Weapon Against Breast Cancer Today!

What's the point of keeping an old, barely-working vehicle when you can use it for the noble purpose of saving lives. Donate that vehicle to us and we'll turn it into a powerful life-saving tool for the benefit of needy breast cancer patients in your area. Call Breast Cancer Car Donations at 866-540-5069 or fill out our secure online donation form now!