International Day of Persons with Disabilities: How to Interact with Those Who Have Special Needs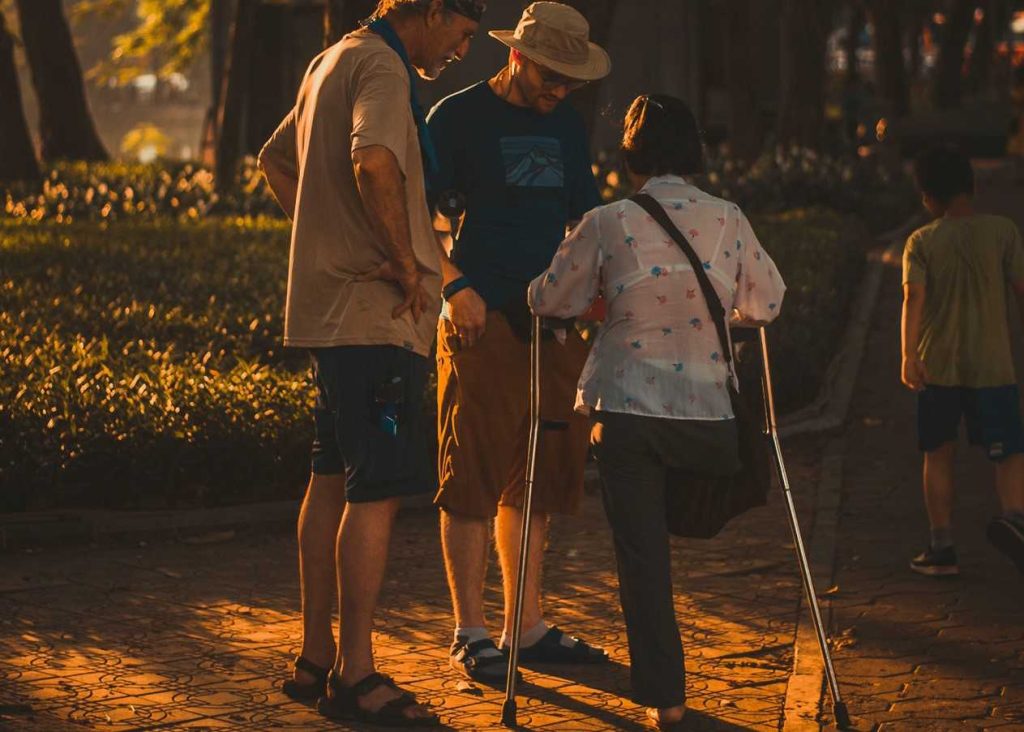 Educate Yourself About Disability Issues on December 3rd
In 1992, the United Nations General Assembly proclaimed the annual observance of the International Day of Persons with Disabilities. Since then, countries around the world have been celebrating this event every December 3rd. Aside from raising public awareness regarding disability issues, the campaign seeks to highlight the importance of making society more inclusive and accessible for all —  whether able-bodied or disabled.
5 Helpful Tips for Interacting with Persons with Disabilities
Some people assume that those who are living with a certain disability aren't really discriminated against and that full equality prevails for everyone in our country. Unfortunately, this is just wishful thinking. Nevertheless, you have the choice to be more accepting of people with disabilities.
A great way to start is to learn how to interact with them. Here are some helpful tips regarding this:
1. Get rid of your assumptions.
It's not right to make assumptions about a person or their needs just because they have a disability. Assuming that you know what's best for them is offensive in itself. This means that you should ask before you offer to assist them with anything. They're the ones who know what they need and how this need can best be met.
2. Don't be offended when they decline your offer to assist them.
Keep in mind that they don't always have the same preferences. Some people prefer to complete a specific task on their own even if they might look like they're struggling. If they do ask for assistance, be sure to ask for clear instructions on how to help them.
3. Talk directly to them.
When you're talking to a person with a disability, make sure that you speak directly to them and not to their interpreter, personal care attendant, or friend. For instance, if you're talking to a person in a wheelchair, make sure that you sit down so that they won't have a hard time straining their neck while they're talking to you. If you're talking to someone who's deaf, face the person rather than their interpreter even when they're looking at the interpreter while you're speaking to them.
4. Be mindful of their personal space.
A person's mobility aid is a part of their personal space. When you're interacting with a person who's using a wheelchair, a walker, or a cane, make sure that you don't touch, move, or lean on them without the user's permission. Otherwise, you might be compromising their safety and yours as well.
5. When referring to persons with disabilities, use 'people-first' language.
"People-first" language means telling what a person has, not what a person is. Emphasize abilities, not limitations. For instance, say "a man walks with crutches;" don't say "he is crippled."
Another Way to Make a Difference

When you make it a point to learn more about how you can properly interact with a person who's living with a disability, you're already making a difference.
We at Breast Cancer Car Donations offer you another way to make a difference in your community. When you hand over to us your unneeded vehicle, you will be helping destitute breast cancer patients in your area overcome the biggest challenge in their lives.
We'll sell your vehicle through an auction and use the proceeds to support the critical programs and services of our nonprofit partners. These IRS-certified 501(c)3 nonprofit organizations provide comprehensive breast health services to all deserving individuals, with uninsured and destitute breast cancer patients as their primary beneficiaries.
These patients are given easy access to medical facilities where they can undergo all types of treatment, including surgery, chemotherapy, and radiation treatment.
These charities also provide breast cancer survivors with follow-up care, including laboratory work, annual mammograms, and free medical checkups. Other beneficiaries get to receive free breast cancer screening and prevention and education services.
You'll also benefit from your vehicle donation since it will qualify you to claim a top tax deduction in the next tax season. Moreover, we'll provide you with our free pickup and towing service. You can get this service wherever you are located within the United States.
The most satisfying reward you'll get, however, is the awesome experience of doing an act of charity that will help save lives.
You can donate not just a car but also almost any type of vehicle regardless of its condition.
For more information, head over to our FAQs page. If you have any questions, call us at 866-540-5069 or write to us here.
Impact Lives of Breast Cancer Victims Today
On the International Day of Persons with Disabilities this December 3rd, do an act of charity that will mean so much to the needy breast cancer patients in your community. Help give them a new lease on life with your vehicle donation. Call Breast Cancer Car Donations at 866-540-5069 or fill out our online donation form now!