International Day of Peace: 4 Ways to Promote Peace in Your Family and Community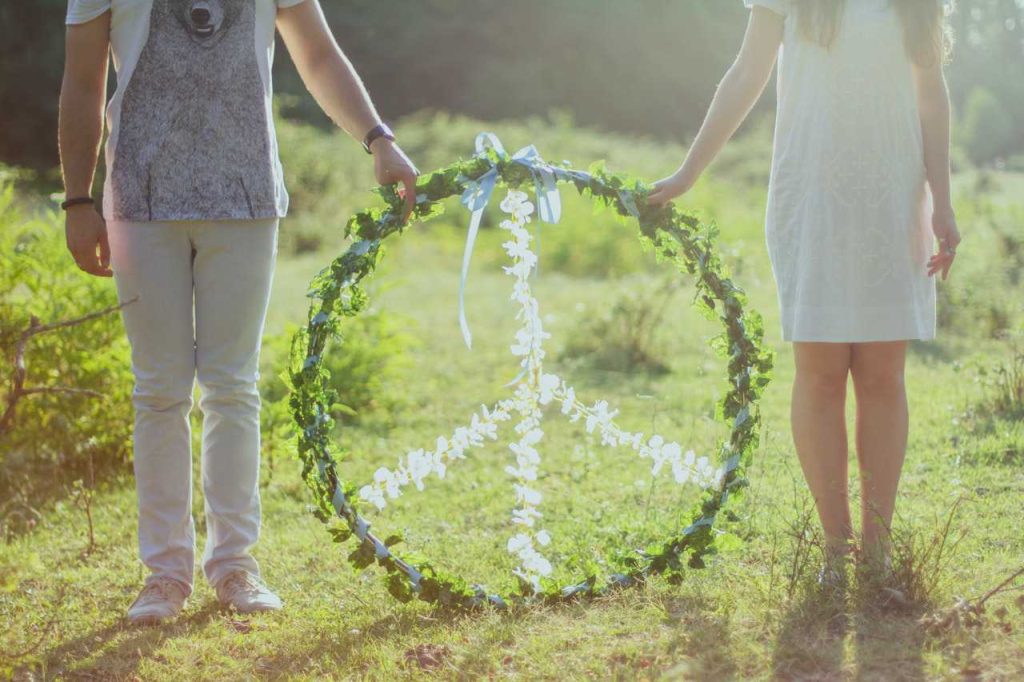 Become an Agent of Peace on September 21st
Every year, the United Nations leads the world in celebrating the International Day of Peace on September 21st. On this day, world leaders are encouraged to renew their commitment to strengthening the ideals of peace and observe at least 24 hours of non-violence and cease-fire.
Apart from wars and conflicts, the world is now faced with new threats to peace brought about by the COVID-19 pandemic. Inequity is among the major issues resulting from the global health crisis. This is particularly made clear by the slow and piecemeal distribution of life-saving vaccines to poverty-stricken countries in sharp contrast to the situation in rich nations that have more than ample supplies of these disease-preventing jabs. People from conflict-stricken areas also can't access health care due to instability in their regions resulting from the pandemic.
This is the reason why for 2021, the United Nations chose the theme "Recovering better for an equitable and sustainable world." Peace is needed in the world to fight a common enemy, which is COVID-19.
The theme encourages everyone to think creatively and collectively about how to help others recover better, how to build resilience in their community, and how to transform our world into one that is more equal, more just, equitable, inclusive, sustainable, and healthier.
The pandemic has struck poor countries the hardest. By April 2021, more than 687 million COVID-19 vaccine doses have been administered globally, but more than 100 countries have not received a single dose, according to the U.N. People caught in conflict are particularly vulnerable to the disease because of lack of access to healthcare.
"The pandemic has been accompanied by a surge in stigma, discrimination, and hatred, which only cost more lives instead of saving them: the virus attacks all without caring about where we are from or what we believe in," the U.N. says in a statement announcing the thrust of this year's campaign for the International Day of Peace.
"Confronting this common enemy of humankind, we must be reminded that we are not each other's enemy. To be able to recover from the devastation of the pandemic, we must make peace with one another," the statement adds.
How Can You Become an Agent of Peace?
Even in your own small way, you can become an agent of peace. By becoming a peacemaker, you can do a lot of good to your family and community. Here's how you can get started.
1. Mediate fairly.
You may not be able to immediately stop a major conflict but you can start doing so by taking small steps. Seek peaceful resolutions to household conflict by using fair judgment. Listen to both sides of the argument and maintain neutrality. If members of your family are fighting, help them understand the other side through open communication. You can do the same for your friends, groups, and community.
2. Avoid stereotyping people.
Some conflicts arise from a lack of understanding and preconceived ideas about certain individuals or groups. Dig beneath the surface level to achieve a deeper appreciation of what motivates individuals from different backgrounds to do certain things.
3. Empathize with others.
Put yourself in the position of others to get an idea of what they're dealing with. Promote the same attitude among your family members and friends, so they can develop a sense of inclusivity, tolerance, and acceptance of people who may not share their views.
4. Be kind.
The simplest way to promote peace is through kindness. When you spread the message of love instead of hate, others can learn to reciprocate.
Extend Hope to the Needy on International Day of Peace
If you're thinking of how you can meaningfully celebrate the International Day of Peace on September 21st, how about reaching out to the suffering breast cancer patients in your community? You can give them peace of mind by helping them recover from the disease with a simple vehicle donation to us here at Breast Cancer Car Donations.
We'll sell your donated vehicle through an auction and use the proceeds to support the life-saving programs of our breast cancer-focused charity partners. The funding will enable them to sustain their delivery of critical breast health services in your locality to all those who need them.
Thanks to your contribution, uninsured and financially struggling breast cancer patients will be able to gain access to top medical facilities where they can get various types of treatment, including surgery, chemo, and radiation therapy. Other beneficiaries get to receive free breast cancer screening and prevention and education services.
Donating to us is quick, simple, and hassle-free. The only thing you need to do is to inform us of your decision to donate a vehicle. Our team will handle everything for you from that point onward, including all the paperwork and the free pickup and towing of your vehicle wherever you had it parked or stored anywhere in the United States.
Within days following the sale of your vehicle, we'll send you your 100% tax-deductible sales receipt by mail. With this receipt, you can claim a top tax deduction in the next tax-filing season.
Aside from the valuable material rewards that you'll get for your donation, you'll also be privileged to enjoy a most satisfying donating experience, knowing that your gift will help save lives.
Our donation process is quick, simple, and easy. Check out this page to get a clear picture of the process.
You can donate not just a car but almost any other type of vehicle, even a damaged vehicle that's no longer running.
If you have any questions or concerns about our donation program, feel free to contact us at 866-540-5069. You may also write to us here.
Become a Hero Today!

Celebrate the International Day of Peace by becoming a hero to the hapless breast cancer patients in your community. All it takes is a simple car donation to help save their lives. Call Breast Cancer Car Donations at 866-540-5069 or fill out our online donation form now!