International Day for Tolerance: 5 Useful Tips to Build Your Tolerance for Others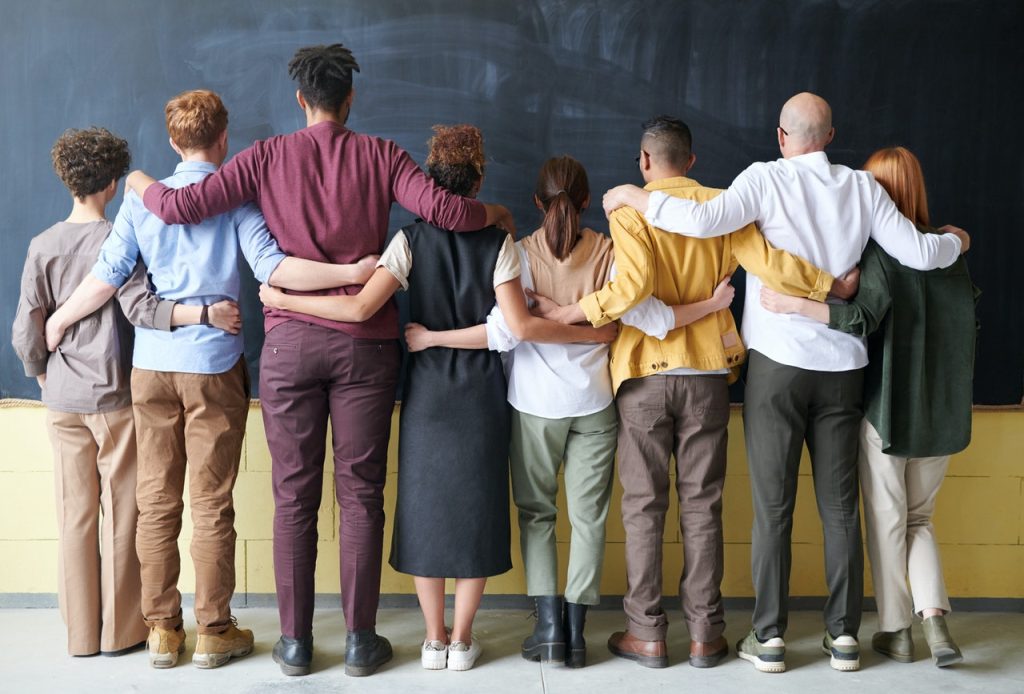 On November 16th, Spread Awareness of the Importance of Tolerance
Tolerance is respect, acceptance, and appreciation of the rich diversity of our world's cultures, our forms of expression, and ways of being human. That's how UNESCO described this human ability in its 1995 Declaration of Principles on Tolerance.
Since we live in a world where everyone is unique, there may often be times when we won't see things in the same way. We all have individual personalities, beliefs, and perspectives, which can sometimes lead to disagreements.
That's why having the ability to be tolerant of other people's views and beliefs is very important. This helps us to be more accepting of others and learn how to peacefully deal with issues that we disagree with.
In the hopes of strengthening tolerance and fostering mutual understanding around the world, the U.N. General Assembly adopted a resolution in 1996, proclaiming November 16th as the International Day of Tolerance. This day of observance is the perfect opportunity for us to spread awareness about the importance of tolerance and how practicing it can foster peace in our lives.
To help you become more tolerant of others, Breast Cancer Car Donations offers these five useful tips:
1. Try to empathize.
Try to see things from the perspective of others. A conscious effort to empathize with someone you disagree with is a good first step to building your tolerance.
2. Don't hesitate to ask questions.
One reason why some people lack tolerance for others is that they don't understand their side. Have an open mind when talking to a person you are in disagreement with. Politely ask them questions about their opinions on the things you don't agree with.
3. Control your ego.
Sometimes, the only reason why some people can't tolerate the opinions of others is because of their ego or inflated feeling of pride. Recognize this when it happens to you so you can control this feeling.
4. Practice respect.
Other people's opinions won't always be in harmony with yours, and you can't force them to think otherwise. Respect their beliefs and way of thinking even when you don't agree with them.
5. Realize that you're in control of your feelings.
If you find yourself feeling angry or upset at someone else's opinion, know you have complete control over how you react. Choose to be tolerant and let go of your negative feelings.
Here's a Simple Way to Help Destitute Breast Cancer Patients
Did you know that your area has residents struggling with breast cancer? What's even more heartbreaking is that some of these individuals are uninsured and financially incapable of getting the life-saving treatment that they need.
If you have a heart that's willing to help, a simple and easy way to do so is by donating any type of vehicle you no longer need to us at Breast Cancer Car Donations.
We'll fix and polish your vehicle and sell it through one of the top auction houses within our network. We'll then transfer the proceeds to our breast cancer-focused charity partners. These IRS-certified 501(c)(3) nonprofit organizations use the funding to sustain their delivery of breast cancer assistance services to their beneficiaries, particularly those who lack the financial means to pay for the costs of their treatments.
Your charitable vehicle donation will allow destitute breast cancer patients to get financial aid and gain easy access to medical facilities where they can undergo all types of treatment, including surgery, chemotherapy, and radiation treatment.
You'll also greatly benefit from your donation. We'll provide you with our free professional towing service anywhere you are in the country. Your gift will also entitle you to receive a top tax deduction in the next tax season.
Best of all, your kind gesture will leave you feeling satisfied with yourself, knowing that you'll be helping save the lives of vulnerable breast cancer patients.
We accept nearly all vehicle types in our donation program regardless of their age, make, or model.
For more information about Breast Cancer Car Donations including our quick and painless donation process, feel free to check out our FAQs page. You can also call us at 866-540-5069 or leave us a message here if you have concerns or inquiries you want us to address.
Turn Your Extra Vehicle into a Powerful Weapon Against Breast Cancer Today!

By donating to us your unneeded car, you can touch the hearts of breast cancer patients and help give them a brighter tomorrow. Call Breast Cancer Car Donations at 866-540-5069 or fill out our online donation form now!