International Charity Day: 4 Simple Ways to Make Compassion and Caring a Daily Habit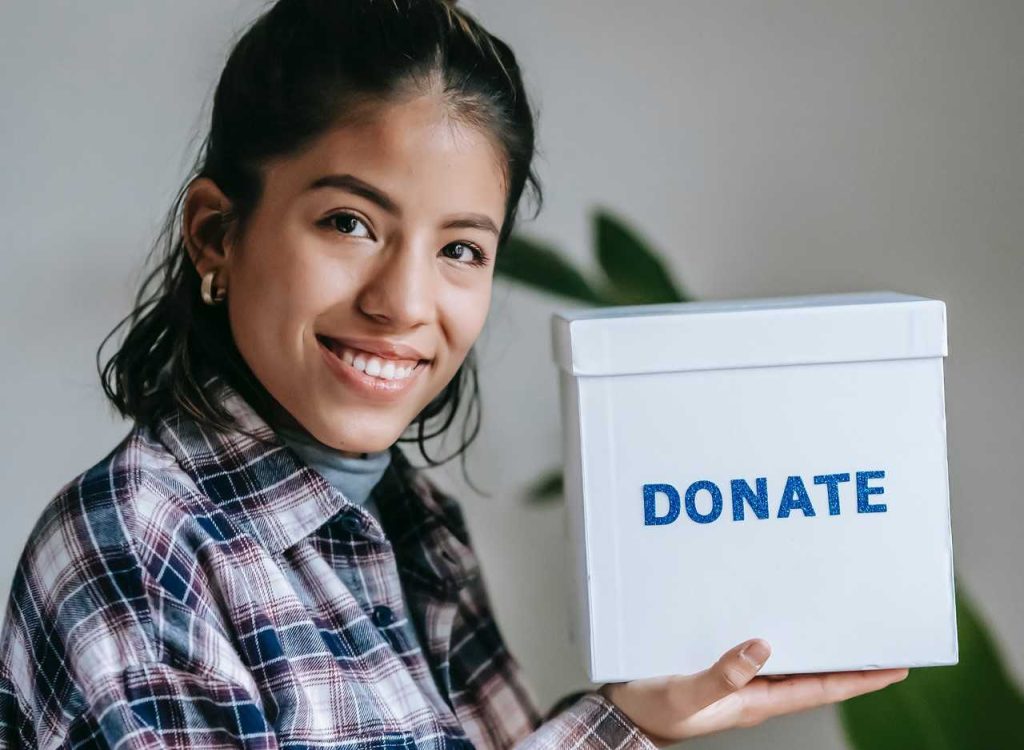 Help the Needy Not Just on September 5th
Through her countless acts of charity for the poor, sick, and dying, Mother Teresa of Calcutta (1910-1997) became a global symbol of love and compassion. The selfless acts of the Roman Catholic nun have been inspiring people all over the world to do acts of kindness and generosity to the less fortunate.
For her extraordinary works, she received the Nobel Peace Prize in 1979 and was made a saint by the Catholic Church in 2016.
In 2012, the United Nations General Assembly declared September 5th as the International Day of Charity. The day commemorates the death anniversary of Mother Teresa. The U.N. also made the declaration to raise awareness and provide a common platform for charity-related activities all over the world for individuals and charitable, philanthropic and volunteer organizations. The annual observance seeks to mobilize people, NGOs, and stakeholders all around the world to help the needy through volunteer and philanthropic activities for the betterment of our world.
Simple Ways to Show Compassion to the Sick and Needy
You don't have to limit your charitable acts to September 5th. You can make each day International Day of Charity. Check out these simple ways to show compassion to the sick and needy.
1. Help a stranger.
Make it a habit to be aware of your surroundings to see if anyone needs help. It could be as simple as holding the door open for a person who has their hands full. You can help an elderly person cross the street, or you can provide a meal for a hungry homeless person.
2. Donate your old stuff.
If you have an excess of clothing or other items that can still be of use to others, donate them to charitable institutions that can distribute the goods to those in need. Old clothes and blankets can provide warmth for the poor and homeless on cold winter days while your old stuff can be sold by a charity to generate funds for its activities to help the poor.
3. Donate your time, energy, and skills.
If you are short on cash or items to donate, you can pledge your time, energy, and whatever useful skills you have to a charitable organization that can always use an extra pair of hands in doing its work.
4. Teach your kids about the virtue of charity.
One thing you can do while your kids are young is to inculcate in them the virtue of charity. This will help your kids develop compassion and kindness toward others, which can be very valuable as they mature.
Celebrate the International Day of Charity with a Car Donation
If you're looking for a way to show your compassion to people in need, you can reach out to the impoverished breast cancer patients in your community. They desperately need help so they can access essential medical support to survive their ordeal.
You can easily extend such help by simply donating any unwanted vehicle that you have to us here at Breast Cancer Car Donations.
We'll sell your vehicle through an auction and use the proceeds to support the critical programs and services of our nonprofit partners. These IRS-certified 501(c)(3) nonprofit organizations use the funding that we give them to provide comprehensive breast health services to all who need them, with uninsured and underserved breast cancer patients as their primary beneficiaries.
These patients are given easy access to medical facilities where they can undergo all types of treatment, including surgery, chemotherapy, and radiation treatment.
These charities also provide free breast cancer screening and prevention and education services. Moreover, they provide breast cancer survivors with follow-up care, including laboratory work, annual mammograms, and free medical checkups five years after remission.
You'll also benefit from your charitable contribution since it will entitle you to receive the maximum tax deduction in the next tax season. We'll also provide you with our free pickup and towing service. You can get this service wherever your vehicle is parked or stored anywhere in the United States.
The most satisfying reward you'll get, however, is the awesome experience of doing an act of charity that will help save lives.
You can donate not just a car but also almost any other type of vehicle regardless of its condition.
Donating to us is quick and easy. Check out this page to see how convenient it is to donate your unneeded vehicle to Breast Cancer Car Donations.
For more information on our vehicle donation program, head over to our FAQs page. If you have any questions or concerns, call us at 866-540-5069 or write to us here.
Help Save Lives of Breast Cancer Sufferers Today!

On International Day of Charity this September 5th, do an inspiring act of kindness that will surely make a difference in the lives of the destitute breast cancer patients in your community. Your vehicle donation will give them hope and relief. Call Breast Cancer Car Donations at 866-540-5069 or fill out our online donation form now!