International Boost Self-Esteem Month: 5 Ways to Enhance Your Self-Confidence and Become More Positive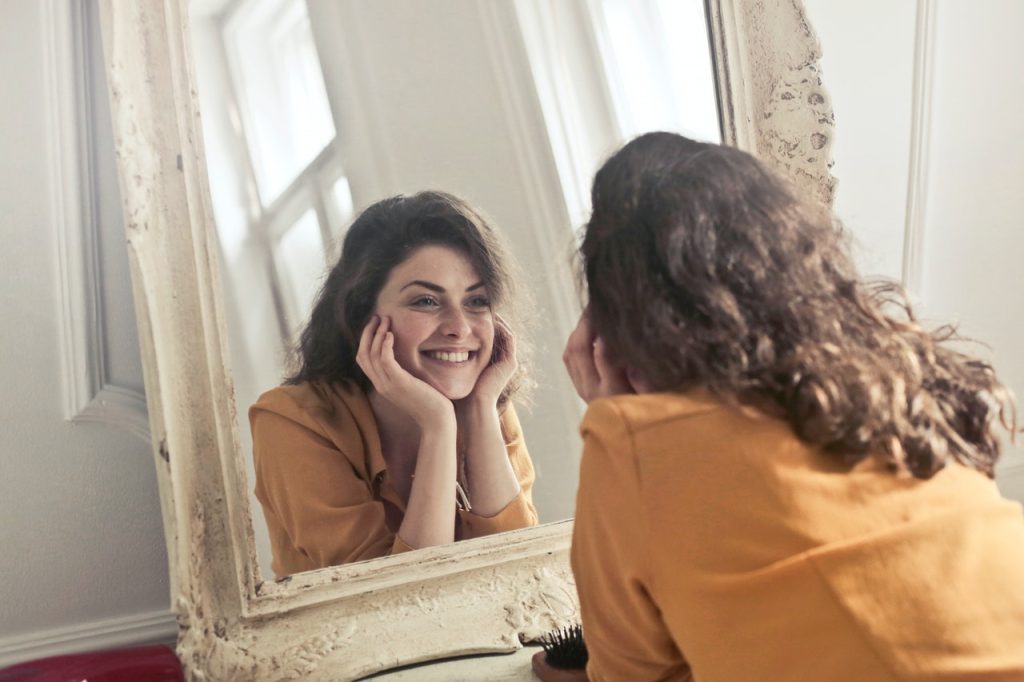 This February, Learn to Appreciate Yourself Better
It is important to develop self-esteem not only in kids but in adults as well. Self-esteem is defined as the belief of a person about their worth and value.
Developing self-esteem is important because one's self-worth is crucial in making key decisions in life. Not believing in one's abilities often leads to depression. It can also push people toward bad choices and destructive relationships as they give up on their full potential.
The need to enhance our self-esteem takes the spotlight this February as we celebrate International Boost Self-Esteem Month. It is a month-long celebration that seeks to encourage people to learn to appreciate themselves better and eliminate negative and inaccurate thinking that affects their outlook in life.
How You Can Boost Your Self-Esteem
One of the best ways to improve your self-esteem is to address your negative thoughts and behavior. Here are the specifics on how you can do that:
1. Convert your negative thoughts into positive ones.
Stop criticizing and blaming yourself when things go wrong. Analyze the situation rationally and understand that not everything is in black and white. When people fail, there is a tendency to dwell solely on the negative aspects of the situation, which is not very helpful. Try to look at the situation with a different view to understand what can be done to remedy the problem. When you find the solution, your confidence will receive a much-deserved boost.
2. Stop comparing yourself to others.
One major enemy of self-esteem is comparison. When you compare yourself to others and look at yourself as the loser, you are doing yourself a disservice by undermining your accomplishments and achievements. Every person has their own pace and means to achieve success. Be confident in your abilities.
3. Be grateful.
Another blow to a person's self-esteem is forgetting to be grateful. Your discontent at what you have eats away at your joy and makes you want more. Without gratitude, you will fail to acknowledge the good things that happen in your life.
4. Don't put yourself down.
While being humble is considered a virtue, it becomes a negative trait when you undervalue your self-worth and put yourself down. Dwelling on negative emotions damages your self-esteem.
5. Adjust your thoughts and beliefs.
Rather than dwell on negativity, fight back this tendency with a dose of positivity. Use positive statements. Forgive yourself when you commit an error. Don't put too much pressure on yourself. Look at failures as opportunities to learn. Encourage yourself. When you rechannel your thoughts, you might be surprised at what you can achieve.
You Can Also Spread Positivity By Doing This
Working on your self-esteem is a great way to understand yourself and build your confidence. As you look at yourself in a more positive light, spare a thought for the people in your local area who are struggling with breast cancer. Not a few of them are uninsured and having a difficult time finding the means to pay for the cost of their treatments.
You can help spread positivity to these patients by simply donating your old car to us at Breast Cancer Car Donations. We'll use your vehicle to enable them to get easy access to quality medical care.
Donating to us will only take a few minutes of your time, and you can do it in the comfort of your home. You can count on our team of specialists to handle all the paperwork for you. As for your vehicle's towing, we'll provide you this service wherever you are in the country since we operate in all 50 states.
Once we have your vehicle, we'll auction it off and distribute the proceeds to our charity partners. These IRS-approved 501(c)(3) nonprofit organizations cater to uninsured and underprivileged individuals. They use the funds they get from us to deliver a range of breast health services to their beneficiaries. These services include breast cancer prevention, screening, diagnosis, and treatment, as well as follow-up care and counseling programs.
Within 30 days after the sale of your vehicle, we'll send you its 100% tax-deductible sales receipt via mail. You can use it to claim your top tax deduction in the next tax-filing season.
Aside from these material rewards, you'll find awesome satisfaction in knowing that your act of charity will be used to help save lives.
You can donate not just a car but almost any other type of vehicle whether in good running condition or no longer.
For more information on our car donation program, check out our FAQs page. Should you have any questions, feel free to contact us at 866-540-5069. You may also send us your message here. We'll respond to you as soon as we can.
Save Lives with Your Gift Today

Saving a life can be as simple as donating a car you no longer want or need. Don't hesitate to reach out to needy breast cancer patients in your community. Donate to Breast Cancer Car Donations by calling 866-540-5069 or filling out our online donation form now!