Independence Day: 9 Most Popular 4th of July Traditions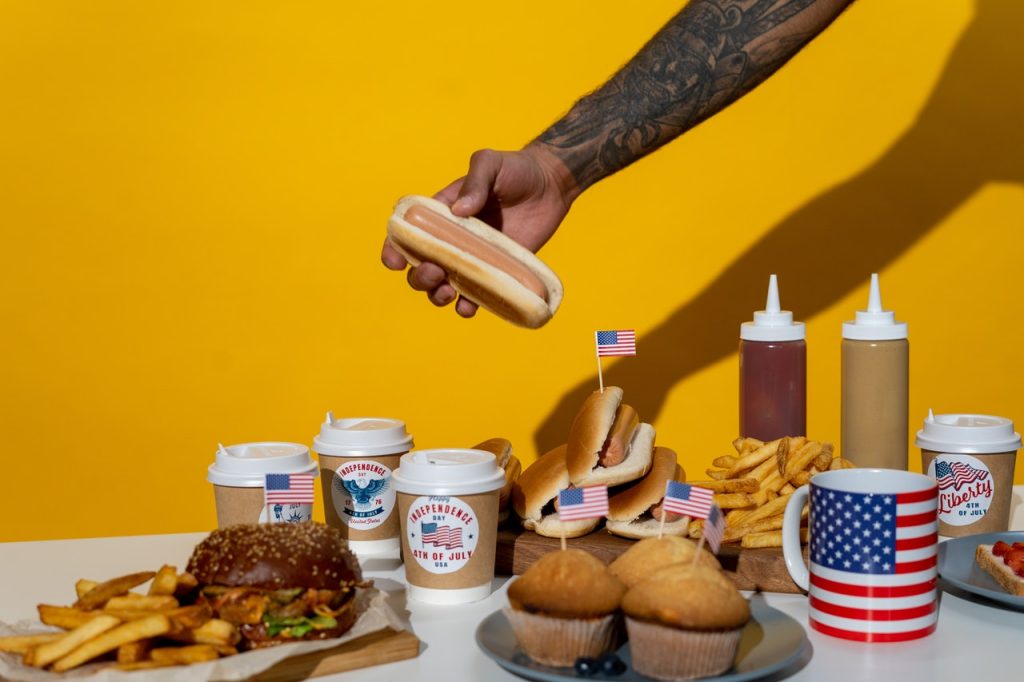 Plenty of Ways to Celebrate Our Nation's Birth
The Independence Day celebrations we know today stem from early American traditions. In the past, people would gather to attend bonfires and parades to celebrate the birth of a new nation. It's also common for them to read the Declaration of Independence aloud, followed by cannon firing and muskets.
Traditions to Include When Planning Your 4th of July Celebration
4th of July traditions have evolved over the years, and now, there are plenty of ways to celebrate our nation's independence. Breast Cancer Car Donations has compiled the nine most popular traditions that you may want to include when planning your celebration.
1. Watch or light fireworks.
Holding fireworks displays has been a long-established tradition during Independence Day. Nearly every city hosts several fireworks shows all weekend, so go out and celebrate the 4th of July by either watching a show or lighting your own hand-held fireworks. Let your kids join you in lighting up your backyard. However, be sure to adhere to the safety guidelines on the labels of those fireworks and avoid using them indoors.
2. Wear the colors of the flag.
Wearing red, white, and blue is another common tradition Americans observe on Independence Day. You can also find festive red, white, and blue décor and outfits at local stores nearby.
3. Attend barbecue parties.
You can't celebrate the 4th of July without barbecues! Many people host or attend barbecue parties on Independence Day. Ribs, hotdogs, sausages, and burgers are a crowd favorite, along with some mashed potatoes, mac and cheese, desserts, and ice-cold soda and beer.
4. Play fun backyard games.
Take your backyard party to the next level with 4th of July-themed games! Play patriotic corn holes, bingo, Pin the Hat on Uncle Sam, water balloon toss, flag hunt, or American history trivia games!
5. Attend 4th of July parades.
From small towns to big cities, Americans line the streets to see festive floats, music, cheerleaders, and marching bands pass by. They also wave flags and hand out candies to the people watching. After the parade, expect festivals and fairs with fun rides and yummy foods. Check your local community to see the parade schedule.
6. Go on a 4th of July vacation and travel.
Many Americans plan their trips around the 4th of July holiday. They usually go to the beach, lake, or camping.
7. Go on a 4th of July shopping.
Take advantage of 4th of July sales and discounts. Many stores offer great deals — from groceries and food to furniture and appliances.
8. Make patriotic arts and crafts.
This is a perfect activity for those who want to decorate their home for Independence Day. It's also a great pastime for kids. You can create flag-themed decorations, red, white, and blue garlands, pinwheels, and more!
9. Hang the Stars and Stripes.
Celebrate Independence Day by hanging the American flag and remembering our troops who fought for us to make America the land of the free.
Help Save Lives on Independence Day
If you're looking to celebrate this year's Independence Day in a more meaningful way, reach out to the suffering breast cancer patients in your local community. You can do that with ease by simply donating any vehicle you can spare to us at Breast Cancer Car Donations. We'll transform your donation into a life-saving tool for the benefit of uninsured and indigent breast cancer patients in your area.
Our team will auction off your donated auto and use the proceeds to support our breast cancer-focused charity partners. These IRS-approved 501(c)(3) nonprofits use the funding we give them to provide their beneficiaries with easy access to top cancer centers as well as financial assistance to cover the costs of their treatments, doctor consultations, hospital fees, medications, and other essential health care services. They also provide their other beneficiaries with free breast cancer screening and prevention and education services.
Making a vehicle donation to us is the simplest and most convenient way to dispose of an unwanted car. You can make your donation in the comfort of your home with just a short phone call to us.
In exchange for your contribution, we'll mail to you your 100% tax-deductible sales receipt after your car gets sold. With this receipt, you can claim the maximum tax deduction in the next tax season.
We'll also haul off your unwanted vehicle for free at a date, time, and place of your convenience. You can avail yourself of this service anywhere in the country.
However, the best reward you'll get is not a material thing. It's the joy and satisfaction you'll experience, knowing that your donation will be used to help save lives.
We accept nearly all types of vehicles, including those that are no longer in good condition.
Visit our FAQs page to learn more about our donation program. If you have any questions or concerns, feel free to contact us through our toll-free hotline at 866-540-5069. You may also message us here.
Do This Life-Saving Act of Charity Today!

Doing a life-saving act of charity is one sure way of meaningfully celebrating our nation's Independence Day this year. Your car donation will surely bring immense benefits to the suffering breast cancer patients in your community. Call Breast Cancer Car Donations at 866-540-5069 or fill out our secure online donation form now!