Human Rights Day: Top 3 Questions Asked About Human Rights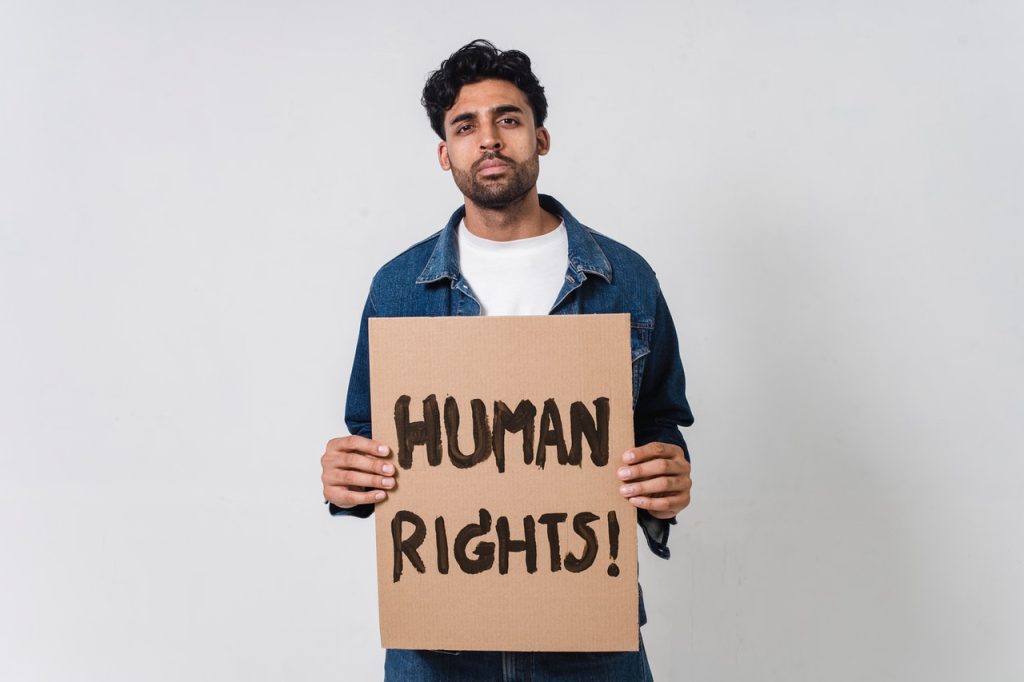 Know the Importance of Your Rights on December 10th
Putting the concept of human rights into practice is non-negotiable to anyone who believes in the value of respect, tolerance, and equality among people of all races. Aside from reducing the chances for human conflict, the unbending observance of human rights also allows us to create the kind of community that individuals would want to become a part of.
Calls for respecting human rights have dramatically grown in recent years. As more and more people become aware of their rights, they feel more empowered to come up with various solutions to address specific issues concerning all levels of society. They assert themselves within their scope of influence in the family, workplace, school, neighborhood, politics, and even in international relations.
Top 3 Questions People Ask About Human Rights
Human Rights Day takes place on December 10th. If you are keen on promoting justice and the well-being of the inhabitants of this planet, you need to understand what human rights truly are. To get you started, check out these commonly asked questions about the subject.
1. What exactly are human rights?
Human rights refer to a set of values or principles that are chiefly concerned with fairness and equality. Human rights entitle a person to make their own choices about their lives as well as develop and reach their full potential as human beings. In a perfect world where human rights are protected and promoted, not a single person would feel fear, endure discrimination, or suffer harassment.
2. What are basic human rights?
Throughout history, nations sought to determine the basic rights that belong to every individual and how these rights can be protected. What they have agreed as essential include the right to life, freedom from inhumane treatment, the right to a fair trial, freedom of religion, freedom of speech, the right to health, the right to education, and the right to an adequate standard of living.
These basic rights are universal. This means that they apply to every individual throughout the world — regardless of sex, gender, age, race, nationality, ethnicity, educational attainment, social class, health, or any other status. In other words, human rights recognize the value, dignity, and fundamental worth of a person.
3. Can a person's human rights be taken away from them?
According to the Universal Declaration of Human Rights, an individual's human rights can't be taken away from them. However, this doesn't necessarily mean that human rights violations and abuses don't happen.
Support Breast Cancer Patients' Right to Live
Every person has the right to live and to receive medical care in the event of sickness. However, this right often gets forgotten when it concerns the poor. For instance, some breast cancer patients are unable to get proper treatment, eventually succumbing to the disease, simply because they can't afford the high cost of treatment.
We at Breast Cancer Car Donations are here precisely to help uninsured and destitute breast cancer patients who have nowhere else to go to for support. However, for our mission to continue saving more lives, we need your support.
If you have a vehicle that you no longer need, turn it over to us and we'll turn it into a powerful tool for saving the lives of breast cancer patients in your local area. We'll sell your donation through an auction and use the proceeds to support the life-saving programs of our breast cancer-focused charity partners. The funding will enable them to sustain their delivery of critical breast health services in your locality to all those who need them.
Thanks to your contribution, financially struggling breast cancer patients will be able to gain access to top medical facilities where they can get various types of treatment, including surgery, chemo, and radiation therapy. Other beneficiaries get to receive free breast cancer screening and prevention and education services.
Donating to us is quick, simple, and hassle-free. The only thing you need to do is to contact us to make your donation. We'll take care of everything from that point onward.
You'll also benefit from your donation since it will entitle you to receive a top tax deduction in the next tax season. Moreover, we'll provide you with our free pickup and towing service. You can get this service wherever you live within the United States.
The most satisfying reward you'll get, however, is the awesome experience of doing an act of charity that will help save lives.
If you have any questions or concerns about our donation program, including our donation process, feel free to contact us at 866-540-5069. You may also write to us here.
Become a Hero on Human Rights Day!

You can celebrate Human Rights Day on December 10th in a most meaningful way by becoming a hero to the suffering breast cancer patients in your community. All it takes is a simple car donation to help save their lives. Call Breast Cancer Car Donations at 866-540-5069 or fill out our online donation form now!