How To Talk About Holiday Gatherings With Your Family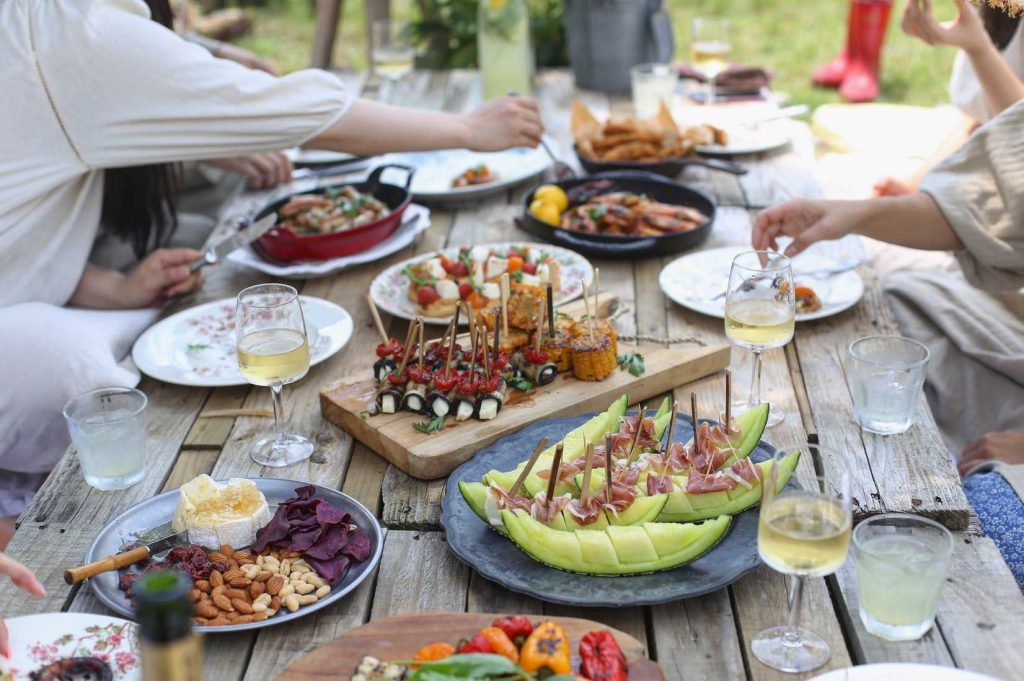 Get-Together Amid Pandemic? 3 Ways to Manage Your Family's Expectations
Now that autumn is upon us and the holidays are just around the corner, people are starting to make plans for the upcoming celebration. However, since the COVID-19 pandemic appears far from being over, the coming holidays aren't going to look and feel like the usual, especially if you have family members who may be vulnerable to the disease.
For this reason, plans may need to be reconsidered or they could be canceled altogether. In other words, tough decisions may have to be made. Whatever your case may be, it's extremely important to start planning for the holidays as early as possible. The earlier you assess your logistics issues, risks, and your options, the better.
3 Tips to See You Through Awkward Family Conversations About Holiday Gatherings
After COVID-19 has changed life as we know it, it's not surprising to know that many people are craving for a sense of normalcy, especially during the holiday season. However, unless a vaccine is released before these much-anticipated holidays, the stakes remain extremely high. If people let their guard down as they get into their holiday mode, their gatherings could potentially lead to bigger problems.
It doesn't matter if you're planning to host or attend a holiday gathering with your family or if you want to skip the event. You need to manage the expectations of your family and prepare them in advance. To help you navigate through these awkward family conversations, here are some helpful tips:
1. Stick to your decision.
Have you decided not to host the family Thanksgiving dinner this year? If so, make sure that you tell your family about your decision in advance. Be sure to steer clear of extensive negotiations with family members who only want to change your mind. The last thing you want is to engage yourself in an argument that will only sour relationships.
2. Express your regrets if you're skipping the holiday gathering.
If you've decided not to attend your family's holiday gathering this year, it's best to convey your regrets to soften the blow. You can tell them that you feel terrible about skipping the gathering and that you understand that this could bother them. You might also need to explain why you've decided that this is the best thing that you need to do and that you're hoping that things will be different next year.
3. Talk to them about your house rules ahead of time.
If you're hosting this year's Thanksgiving dinner, be sure to talk to your loved ones about house rules in advance. It's best if you let them know ahead of time that you'll be requiring them to wear face masks and practice social distancing. To serve as a reminder, you may put these rules in writing and send them to your family members through text or email days before the gathering.
These Needy Individuals Face Bleak Holidays  — Help Them

There are families in your local area who have much bigger concerns than whether to cancel or not their holiday family gatherings. Among them are those families who have members who are battling breast cancer. Without a doubt, they face a bleak holiday season this year, particularly those who have little means to pay for the high cost of their treatment and other related medical expenses.
While you're making plans for your holiday family gathering, how about extending them a helping hand? Doing so is easy. All you have to do is to donate any extra or unwanted vehicle you have to Breast Cancer Car Donations. Once we get hold of your donation, we will promptly auction it off. We'll then use the generated funds to support the life-saving programs and services of our breast cancer-focused nonprofit partners.
Thanks to your gift, uninsured and underprivileged individuals in your community would be able to gain easy access to comprehensive breast health services, including various types of cancer treatment, follow-up care, cancer screening, and cancer prevention and education services.
Making a car donation to us is the simplest and most convenient way to dispose of an unwanted vehicle. You can make your donation in the comfort of your home with just a quick phone call to us. You also need not leave your house to hand over your vehicle to us.
In exchange for your contribution, we'll mail to you your 100% tax-deductible sales receipt a couple of weeks after your car gets sold. With this receipt, you can claim your top tax deduction in the next tax season.
We'll also haul off your unwanted vehicle for free at a date, time, and place of your convenience. This service is available in all 50 states.
However, the best reward you'll get is not a material thing. It's the joy and satisfaction you'll experience, knowing that your donation will be used to help save lives.
We accept nearly all types of vehicles, including those that have dents, scratches, and a few missing or defective parts.
If you have any questions or concerns, feel free to contact us at our toll-free hotline 866-540-5069. You may also write to us here. Feel free to visit our FAQs page to learn more about our donation program, including our donation process.
Share the Joy of the Season
Whether or not you're attending or hosting family gatherings these coming holidays, it would be great if you could share the joy of the season with the suffering breast cancer patients in your community. Your car donation can help save their lives. Call Breast Cancer Car Donations at 866-540-5069 or fill out our online donation form now!