How To Stop Worrying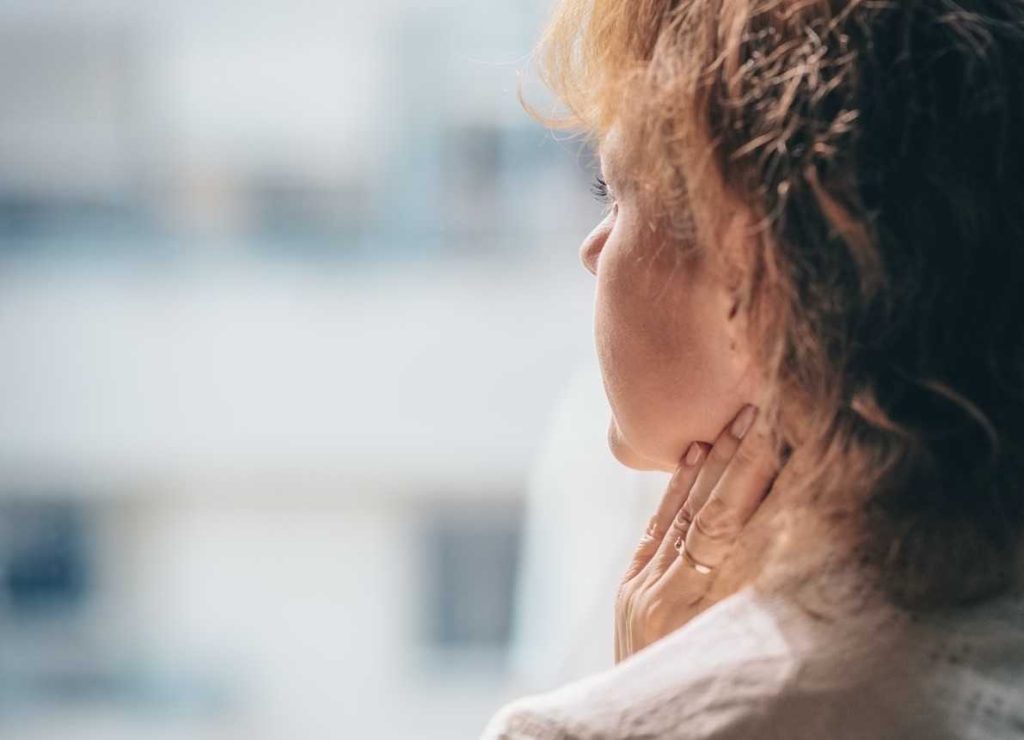 How to Stop Worrying
If you're one of those chronic worriers, you might think that it would be impossible for you to stop thinking about the things that haven't taken place yet or those that are out of your control. On good days, you might feel a little tense and edgy and on bad days, you might feel like you're a nervous wreck.
Anybody could worry about an upcoming interview, a scheduled root canal, an unpaid bill, or a first date. However, excessive worrying can become a heavy burden. This can adversely affect your self-esteem, relationships, job, and other important aspects of your life. When worrying becomes uncontrollable and the thoughts that fill your head are all about the worst-case scenarios, you'll need to make a determined effort to change how you see things.
How You Can Stop Worrying
Perhaps you're convinced that you need to put an end to the negative thoughts that fuel your constant worrying. If you're tired of expecting the worst, not being able to sleep well, experiencing muscle tension, and other symptoms of stress and anxiety that's associated with chronic worrying, Breast Cancer Car Donations shows you what you can do to stop worrying.
Set a time and place for your daily worry period.
If you're one of those chronic worriers, you probably find it very challenging to stay productive throughout the day when anxious thoughts are constantly distracting you. Experts recommend that you choose a set time and place for worrying and try your best to be consistent about it. For example, you can choose to create a worry period that starts at 5 p.m. to 5:20 p.m. every day in your living room.
When you make it a point to limit your worrying at certain times, you create a worry-free zone for the rest of your day. By exercising your authority over your worrying mindset by giving each of your worries a limitation, you allow yourself to become mindful of your thoughts. In other words, you're retraining your brain to take control of your worries and not the other way around.
Write your worries away.
You'll probably agree that constant worrying doesn't usually lead to practical solutions. During your worry period, take time to write down your worries. This will cause you to free your mind from negative thoughts, thus reducing your tension.
While you're at it, take time to dig deeper into the root causes of your worries and ask yourself if you could do something to change them. One way to keep yourself from dwelling on the issues that are beyond your control is by focusing on what you can do to solve your other problems.
Challenge your anxious thoughts.
People who constantly worry tend to expect things to turn out badly because they treat each anxious thought as if it were a fact. Furthermore, they may also have this notion at the back of their minds that they won't be able to handle life's problems. During your worry period, try to challenge those anxious thoughts by asking yourself if there's any evidence that those thoughts are true, or if they're helpful, or if there's a more positive way of viewing the situation.
Help Soothe Worried Minds of Breast Cancer Patients
Many individuals afflicted with breast cancer are among those who worry a lot — and understandably so. They fight their daily battle for survival amid limited resources, worrying how many more days they would have to endure the physical, emotional, and financial toll of the disease on them and their families.
It may be next to impossible for them to stop worrying. However, you can do something that can brighten up their outlook, infuse them with hope, and show them the way to recovery and a bright future ahead.
If you have an extra vehicle that you no longer need, donate it to us at Breast Cancer Car Donations, and we'll see to it that your gift will be used to provide life-saving assistance to destitute breast cancer patients in your area.
We'll auction off your donation and distribute the proceeds to reputable nonprofit organizations that are waging a relentless war against breast cancer. We have partnered with these IRS-determined 501(c)3 nonprofits, helping fund the vital breast health services they provide to their beneficiaries. These include financial assistance, easy access to medical facilities for breast cancer treatment, counseling, breast cancer screening, and other breast cancer prevention and education services.
In not more than 30 days after the sale of your vehicle, we'll be mailing to you your 100-percent tax-deductible sales receipt. With this receipt, you can claim your tax deduction in the next tax filing season.
You'll also be delighted to know that we offer free towing of donated vehicles in all parts of the United States.
If you're wondering what else you can donate apart from cars, you may head over to this page.
For more details on our vehicle donation program, you may check out our FAQs page. Leave us a message here or contact us directly at our toll-free hotline 866-540-5069 if you have any questions or concerns.
Boost Hopes of Breast Cancer Sufferers with Your Car Donation Today!

Help dispel the fears in the minds of needy breast cancer patients by providing us the means to help them overcome their ordeal. Your gift to Breast Cancer Car Donations will surely boost the hopes and provide relief to these patients.
Call us at 866-540-5069 or fill out our online donation form now!