How To Stick To Your New Years Goals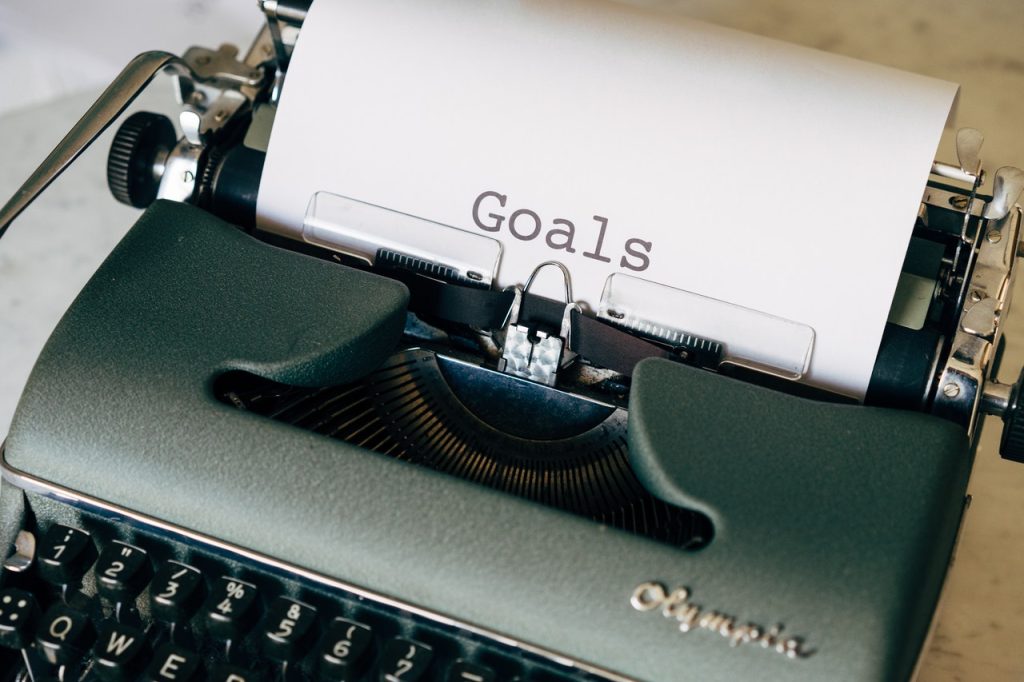 4 Practical that Will Help You Achieve Success This Year
A new year has begun, and with it comes new hope, new beginnings, and new goals. You've probably listed down the things that you want to achieve for the next 12 months. However, as you review your new list, you might have realized that most of the items on it are the same goals that you failed to accomplish last year.
If you're asking yourself what went wrong and how can you rectify the problem, you're on the right track. With that mindset, you stand a better chance of sticking to your goals this year.
To help you along, here are 4 practical tips to avoid another frustrating year:
1. Start small.
You may get caught up with the New Year's spirit and list down ambitious objectives on your list for this year. However, you might be biting off more than you could chew. If you're committing to a new activity, do it gradually until you get into the habit. If you're weaning yourself off a bad habit, do it little by little. By working slowly toward an overall objective, you can find a better chance at success.
2. Stick to realistic goals.
It is good to work toward a major goal, but if you know that you cannot achieve it within a year, see if you can break it down into smaller milestones. If you want to become successful in business, list down the things that you can achieve within the year. Each success is a step toward your overall goal.
3. Make it measurable.
Don't list down general items like save money, or become organized. Include ways to measure your success. List down how much money you want to save by the end of the year and the monthly amount that you should save up. Set a weekly schedule and list down the items you hope to accomplish. At the end of the week, assess your checklist to see which items you managed to cross out. These metrics can help you monitor your success.
4. Stay positive.
It's pretty difficult to stick to New Year goals because sometimes, the enthusiasm and the motivation you felt at the beginning of the year wane as you are faced with day to day realities. However, staying positive and committed is already winning half the battle. Do not be disheartened by failures. Recognize the importance of the task you set out to do. Remember the purpose of your goal to keep yourself motivated and keep pushing forward.
Do You Want to Make a Difference This Year? Here's How to Do It Quickly
If one of your New Year goals is to make a difference in the lives of the needy, there is a way to strike that goal off your list quickly. With a donation of an unwanted vehicle to us at Breast Cancer Car Donations, you'll be able to make a difference in the lives of struggling breast cancer patients in your community. You can actually help save their lives.
We'll sell your donated automobile through an auction and use the proceeds to fund reputable cancer-fighting nonprofit organizations that we have partnered with. These nonprofits deliver comprehensive breast health services to all Americans who need them, providing indigent breast cancer patients with access to health facilities that offer breast cancer screening, diagnosis, and treatment.
Donating to us will only take a few minutes of your time as the only thing you'll be doing is to contact us.
You'll also benefit from your vehicle donation since it will entitle you to receive a top tax deduction in the next tax season. Moreover, we'll provide you with our free pickup and towing service. You can get this service wherever you live within the United States.
The most satisfying reward you'll get, however, is the awesome experience of doing an act of charity that will help save lives.
You can donate not just a car but also almost any type of vehicle regardless of its condition.
For more information, head over to our FAQs page. If you have any questions, call us at 866-540-5069 or write to us here.
Make Your New Year More Meaningful

Make the New Year more meaningful to you by giving the gift of hope to the hurting breast cancer patients in your community. Give them a reason to look forward to winning their battle against cancer this year with your vehicle donation. Call Breast Cancer Car Donations at 866-540-5069 or fill out our online donation form now!