How to Stay Safe When Traveling or Vacationing During the Coronavirus Pandemic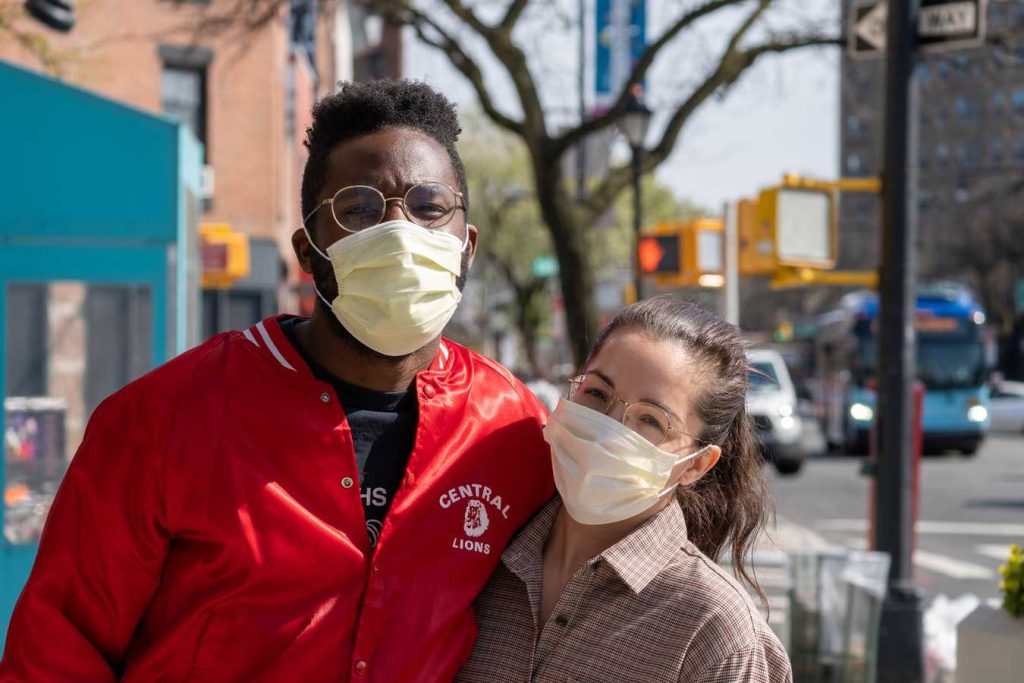 How to Stay Safe When Traveling or Vacationing During the Coronavirus Pandemic
With travels in and out of the country banned for the past few months due to the coronavirus pandemic, many people couldn't wait to go back on the road and enjoy a stress-free vacation. However, with the virus still at large despite the easing of some restrictions, everyone is still advised to never let their guard down. If you have any upcoming travel that can't be postponed any longer, you'd want to stay safe while on the road.
How to Stay Safe When Traveling

 Several months after it struck our unprepared world, the novel coronavirus still infects a lot of people every day. This means that you can never be too sure about the other travelers you may encounter along the way. To help you reduce your chances of getting infected and spreading it to others, Breast Cancer Car Donations has pulled together these safety tips for traveling during a pandemic:
1. Never travel if you're having flu-like symptoms.
 Do you live in an area that has a high transmission rate? If you do, then there's a chance that you could be an asymptomatic carrier of the disease. If you begin to manifest signs and symptoms of Covid-19, cancel your trip and stay at home before you infect somebody else while you travel.
2. Wear a face mask and carry some extras.
 As a rule, you should wear a face mask whenever you're in a public place or until you get to your destination. While you're at it, it's best if you have extra masks on hand just in case your travel buddy loses theirs.
3. Wash your hands.
 The coronavirus can easily cling to the skin after you touch any contaminated surface. Touching your face without washing your hands can cause you to become infected with Covid-19. For this reason, make it a point to wash your hands thoroughly with soap and water as frequently as you can. It would also be great if you have a 70-percent alcohol-based sanitizer for use in cleaning your hands.
4. Pack your food.
 You can never be so sure that the restaurant you're planning to go to is adhering to the authorities' sanitation and disinfection protocol. Instead of dining in, you'll significantly lower your risk of contracting Covid-19 if you pack your lunchboxes and snacks before you travel.
5. Consider bringing a portable UV wand.
UV is the best way to kill viruses and bacteria on surfaces. In case you're not aware, UV light has been used to sanitize and disinfect New York City's subway stations. Use your UV wand to disinfect surfaces in your hotel, as well as your personal items, including your smartphone, car keys, bags, etc.
6. Avoid crowded places.
Avoid interacting with other vacationers while on vacation. Remember to maintain a distance of at least six feet from other people. If possible, avoid elevators as it can be difficult to maintain a six-foot distance from other people inside one.
Breast Cancer Patients Need Your Help
Did you know that breast cancer patients are more vulnerable to the coronavirus because of their weakened immune system? Managing their cases would be much more difficult if they contract the disease.
If you want to reach out to needy breast cancer patients in your local area, all you have to do is to donate your unneeded car to Breast Cancer Car Donations.
We'll sell your donation through an auction and use the proceeds to support the critical programs and services of our nonprofit partners. These IRS-certified 501(c)3 nonprofit organizations provide comprehensive breast health services, particularly to uninsured and underserved breast cancer patients. These patients are given opportunities to get easy access to medical facilities where they can undergo full treatment, including surgery, chemotherapy, and radiation treatment.
These charities also provide breast cancer survivors with follow-up care, including laboratory work, annual mammograms, and physician visits five years after remission. Other beneficiaries get to receive free breast cancer screening and prevention and education services.
You'll also benefit from your charitable contribution since it will make you eligible to receive a top tax deduction in the next tax season. Moreover, we'll provide you with our free pickup and towing service wherever you are in the United States.
You can donate not just a car but nearly any other type of vehicle regardless of its condition.
You can donate to us without leaving the comfort of home. We've taken certain steps to ensure the safety of our donors at all times during the donation process.
For more information, feel free to check out our FAQs page. If you have questions, call us at 866-540-5069 or leave us a message here.
Help Save Lives Today!

In these perilous times, you can do so much to enable breast cancer patients to beat the disease. Donate your spare car for their benefit by calling Breast Cancer Car Donations at 866-540-5069 or filling out our online donation form now!