How to Stay Safe If Flying During the Holidays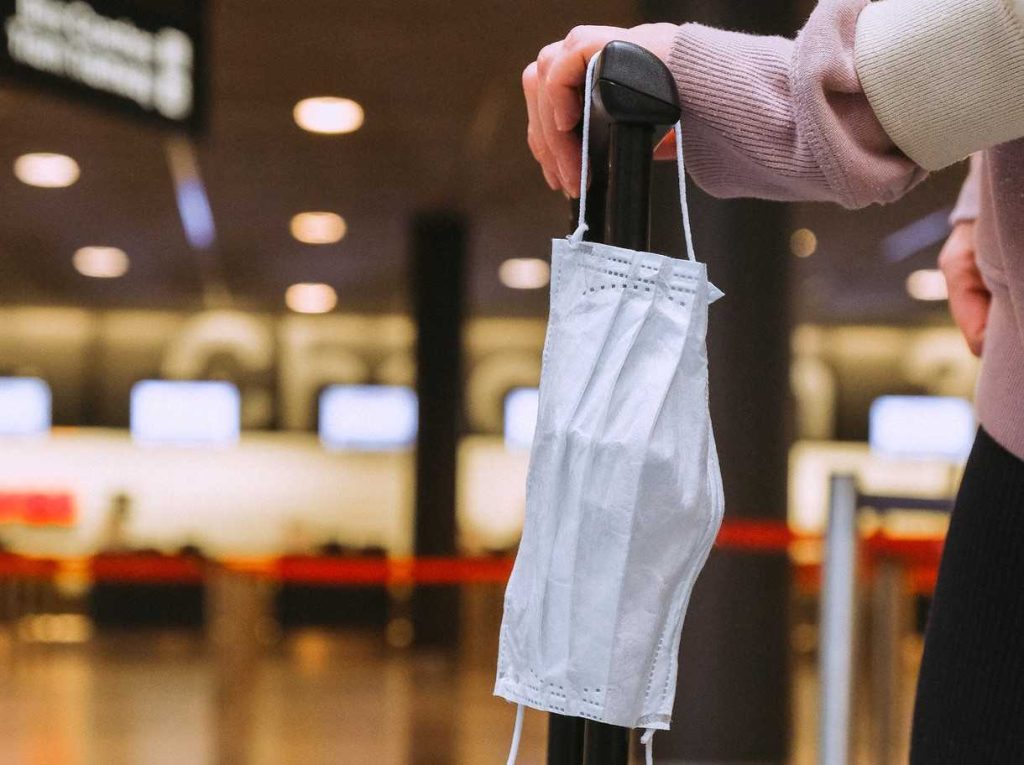 New Normal Tips for a Safe Voyage
Flying is the fastest way to travel long-distance, but amid the COVID-19 pandemic, it has become quite risky. The Centers for Disease Control and Prevention (CDC) maintains that the best way to stay safe from the coronavirus infection is to stay at home and avoid unnecessary travel.
However, if you must fly, there are some ways to protect yourself from the infection.
According to an article on MIT Medical, while the thought of flying sounds daunting during a pandemic, several reasons make it a safer option to travel. The air quality in planes is pretty high since it's regularly circulated. Air flows upward to overhead vents and is sent downward in a circular motion to exit at floor level.
Once the air leaves the cabin, half of this is dumped outside the plane while the rest is circulated through high-efficiency particulate air (HEPA) filter. This is mixed with fresh outside air, which enters the cabin again.
This process keeps the air clean, preventing any virus particles from staying inside the cabin.
Still, if you are flying for the holidays, you may want to take extra precautions while onboard. Here are some good ideas.
1. Wear a mask and glasses.
Masks are required for flights at the time of the pandemic, but it would be good to add another layer of protection by wearing a face shield. If you feel uncomfortable wearing a plastic device for a long period, a pair of glasses, whether it's prescription or not, can serve the purpose just as well. Make sure to bring extra masks for the trip.
2. Bring your own headphones.
Even though airlines offer headphones that go through sanitary procedures before they are placed on board, it would be a good idea to bring your own, just to be on the safe side. Make sure to bring one that has a plug so it will fit into the jack of the seatback screen with no problems.
3. Bring your own blanket.
Some airlines have stopped providing blankets during the pandemic, so make sure you bring your own clean blanket for a comfortable trip.
4. Layer up on gloves.
As you go through each security check and touch multiple surfaces, it would be convenient to wear several layers of gloves and peel them off after each stop to save up on time and still stay safe from the virus.
5. Maintain proper hygiene.
As part of the new normal, make sure you frequently wash your hands or carry an alcohol-based sanitizer with you at all times. Avoid touching your eyes, ears, and mouth to minimize the risk of getting COVID-19.
You Can Help Save Lives This Holiday Season
As you take steps to travel safely during the holidays, spare a thought for the people in your local area who are struggling with breast cancer. Not a few of them are uninsured and having a difficult time finding the means to pay for the cost of their treatment.
If you want them to get quality medical care, consider donating your old car to us at Breast Cancer Car Donations. We'll convert your unwanted vehicle into a powerful life-saving weapon.
Donating to us will only take a few minutes of your time, and you can do it in the comfort of your home. You can count on our team of specialists to handle all the paperwork for you. As for vehicle pickup, we'll provide you this service wherever you are in the country since we operate in all 50 states.
Once we have your vehicle, we'll auction it off and distribute the proceeds to our charity partners. These IRS-approved 501(c)3 nonprofit organizations cater to uninsured and underprivileged individuals. They use the funds they get from us to deliver a range of breast health services. These include breast cancer prevention, screening, diagnosis, and treatment, as well as follow-up care and counseling programs.
Within 30 days after the sale of your vehicle, we'll send you its 100% tax-deductible sales receipt via mail. You can use it to claim your top tax deduction in the next tax-filing season.
Aside from the material rewards that will come your way, you'll find awesome satisfaction in knowing that your act of charity will be used to help save lives.
You can donate not just a car but almost any other type of vehicle whether in good running condition or no longer.
For more information on our car donation program, check out our FAQs page. Should you have any inquiries, feel free to contact us at 866-540-5069. You may also send us a message here. We'll respond to you as soon as we can.
Turn Your Clunker Into a Life-Saving Tool

To you, your old clunker may just be a waste of space and a big headache. But if you donate it to Breast Cancer Car Donations, it can help save the lives of women in a battle for survival against breast cancer. Don't hesitate. Donate to us by calling 866-540-5069 or filling out our online donation form now!