How to Start A Healthy Eating Goal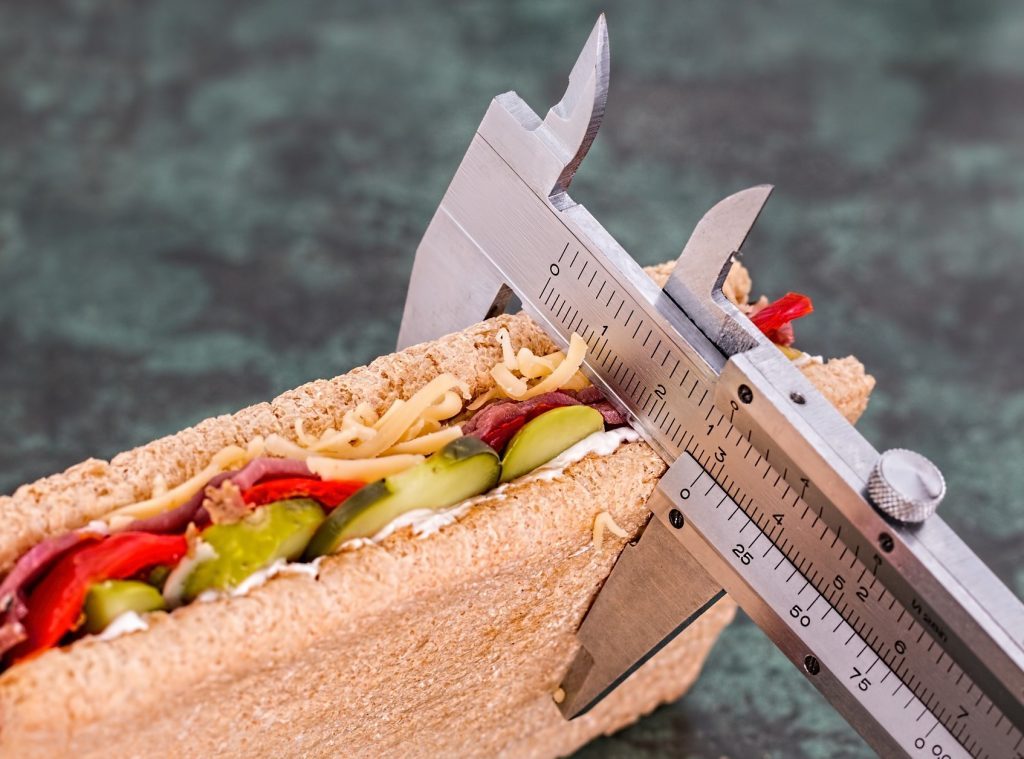 How to Start a Healthy Eating Goal: A Step-By-Step Approach
If you're 100% determined to jump-start your diet and nutrition plan, then how to start a healthy eating goal could be one of the things that you're trying to figure out. After all, studies have confirmed that people are more likely to achieve the changes they plan to make if they set small yet realistic goals. These daily healthy eating goals will help you take control of your weight and lower your risk of heart disease, diabetes, and cancer.
Maintaining a healthy lifestyle takes commitment. You may need a registered dietitian to help you determine weight-related goals and realistic nutrition. Ultimately, the secret to starting and maintaining a healthy eating lifestyle is not really to follow a temporary low-calorie eating regimen that's far from being pleasant—it's by making small changes at a time to your normal eating habits.
Step-By-Step Approach to Eating Healthy
The journey to becoming a better version of yourself begins with the decision to set up healthy eating goals. Breast Cancer Car Donations shares a step-by-step approach to maintaining a healthy eating lifestyle.

1. Figure out where you are.
You'll have to determine your weight-related health risk with the use of a Body Mass Indicator (BMI) calculator. If the result reveals that you're overweight, you'll need to lose 5 to 10 percent of your current weight so you can lower your risk for diabetes and heart disease. Knowing your baseline data can help you figure out your nutrition goals.
2. Create SMART goals.
Success can only be made possible if you set goals—and we're talking about small bite-sized SMART goals that are easier and more realistic to meet. In case you're not familiar, SMART stands for:
For example, if you plan to walk more, a more specific goal that says, "Eat a serving of fruit or vegetable at each meal from Monday to Friday" is much better than "Eat more fruits and vegetables."
It's easier to achieve your goals if you could break them down to measurable segments. For example, you can measure your fruit and vegetable intake by the end of the week if you mark it on your calendar or a chart.
Never make your goals too difficult to reach. Instead, turn them into a series of baby steps to your end goal. Each time you meet a short-term goal, your confidence increases, you'll feel good about yourself, and you'll be motivated to pursue your next week's goal of eating vegetables and fruits from Monday to Friday.
You have to make sure that the goals you set for yourself are achievable. For example, if you're someone who has a sweet tooth, it's not realistic to set a goal of not ever having dessert again. Instead, you can reward yourself on weekends by having ½ cup of ice cream.
Picking a timeframe for the goals you set will give you an end in sight. For example, you can keep a record of the vegetables and fruits you consume for 2 weeks. This will help you see your plans through.
3. Don't forget the rewards.
Rewards will give you something tangible to look forward to every time you complete a goal. However, don't limit your rewards to food such as a slice of cake every Saturday. Think of something more meaningful like going hiking with a loved one and taking photos of a spectacular view.
4. Get help and support.
Lifestyle changes can be overwhelming at times especially when you're about to start doing it. You can get help from a registered dietitian to help you determine your initial achievable goals and give you the guidance and support you need along the way until you ultimately transform your way of life one goal at a time.
Joining a class or a support group is also helpful since you'll be interacting with individuals who are going through the same experience as you are. It's also great to have a loved one or a friend who's also willing to change their eating habits with you.

You Can Help Others Achieve Great Health!
Did you know that you can help other individuals who are trying their best to stay healthy? By donating any type of vehicle that you no longer want or need to Breast Cancer Car Donations, you help provide funding for the delivery of comprehensive breast health services to various communities all over the country. We auction off all vehicles donated to us and use the proceeds to support the services being delivered by our charity partners.
These services are focused on the prevention, screening, diagnosis, and treatment of breast cancer. They are delivered by our IRS-certified nonprofit organization partners that are committed to saving the lives of those who've been touched by breast cancer.
Even better, your donation is 100% tax-deductible, which means that if you itemize your deductions in the next tax season, you can trim down your taxable income!
You can also count on us to give you the best giving experience you could possibly have with our seamless car donation process. We'll handle everything from the paperwork to towing at no cost to you!
You can learn more about who we are and how we work by visiting our FAQs page. For inquiries, you may call us at our toll-free 24/7 hotline 866-540-5069 or send us a message online.
If you're ready to donate today, you can fill out our secure online donation form to get started or call us directly. We accept almost all types of vehicles regardless of their age and condition. We also accept vehicle donations anywhere in the United States since we have car donation programs in all 50 states.

Boost Spirits of Breast Cancer Victims with Your Car Donation!
As you begin your healthy eating goals, share your enthusiasm for living a good life with others around you, particularly those who are afflicted with serious diseases such as breast cancer. Call us at 866-540-5069 and boost their spirits with your car donation!