How to Prepare Your Home for Winter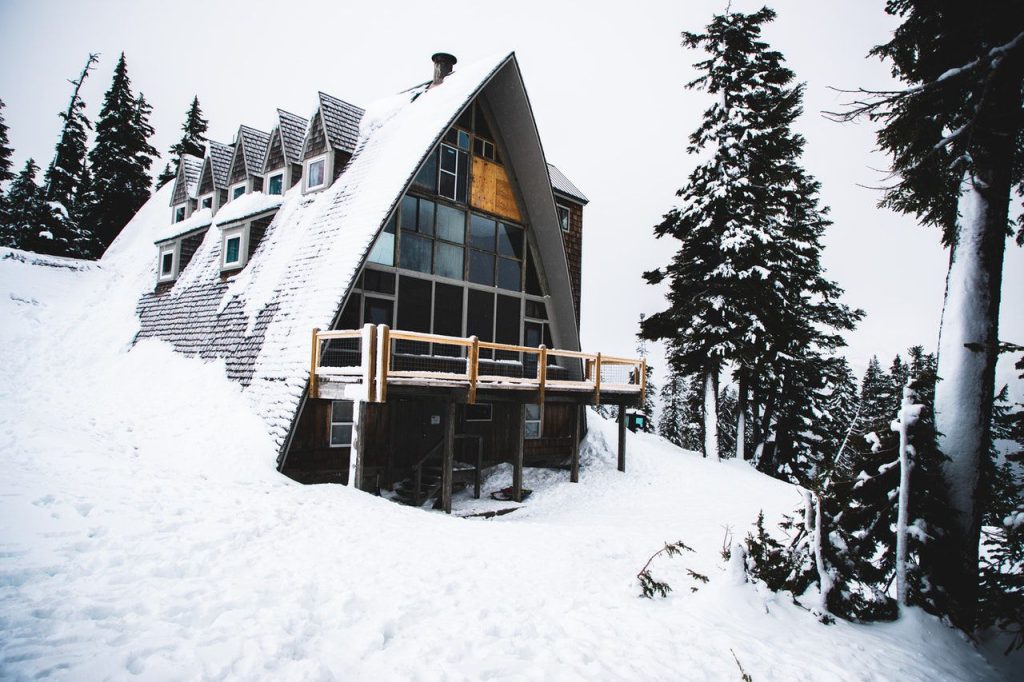 7 Ways to Ensure Your Family's Safety and Comfort This Winter
Take a look at your house. On a scale of 1 to 10, with 10 being the highest, how would you rate its readiness for winter? 5? 3? 1? Well, if that's the case, you may find yourself in trouble during a winter storm or when the weather gets extremely cold.
Know that snow, sleet, and cold weather can damage your home if you didn't take the time to winter-proof it. Although winter is upon us, you can still take preventive measures to ensure your family's safety and comfort inside your home.
Breast Car Donations is here to provide you with a home winterization checklist. Follow these seven tips and your home will be safer and a lot more comfortable this winter:
1. Check your roof.
Nobody wants to discover their roof is leaking after the first snow hits. Winter storms, including hail and heavy rain, can wreak havoc on a roof — and you certainly don't want that. That's why a visual inspection is crucial.
Look for sections of the roof where the shingles are bending, cracking, or missing. You might also want to see if there are any rusted panels or loose screws since they can cause leaks. Some roofing repairs are easy to do on your own, such as fixing shingles or calking flashing. However, if you have a fear of heights, you should turn to a roof repair specialist.
2. Clear out your gutters and downspouts.
Clearing your gutters and downspouts is a must to protect your house from harsh winter elements. When left clogged, they can damage your home's foundation and may even result in ice dams, leading to costly repairs. Install leaf guards if your gutters easily get filled up by rain or snow.
3. Test your heating.
Re-acquaint yourself with your heating system. Check if your boiler is working, dust off all the vents and filters, and assess whether your radiator needs bleeding. You may want to call an HVAC specialist to inspect your furnace.
4. Caulk your doors and windows.
If there are gaps in your doors and windows, seal them with exterior caulk to prevent water damage and heat loss. This can mean savings on your heating bills. Don't hesitate to replace your windows if the inner locks are broken or if the sashes aren't meeting anymore.
5. Keep an eye on your pipes.
It's not uncommon for water pipes to freeze and burst in freezing temperatures. To avoid this from happening, check your pipes for cracks and leaks and seal or replace them. Besides costing you a huge chunk of money, damaged pipes could leave you no choice but to move out while repairs are being done.
6. Cover your water heater.
Buy a water heater insulation blanket to stop hot water from losing heat quickly. You'll only have to spend $20-$25 to save a lot on your heating bill.
7. Trim tree branches.
Any tree branches and limbs should have their ends at least three feet away from your house. Be mindful of the possibility that overhanging tree branches could fall onto your roof during a heavy snowstorm. Tree limbs and branches can also cause moisture to seep into the cracks of your roof or wall siding.
Do Something Extraordinary This Winter
Do you have a timeworn vehicle that's no longer safe to drive, especially in winter? If you've been thinking of selling it but you don't like the idea of going through its stressful process, here's a solution you may want to consider: Donate it to us at Breast Cancer Car Donations.
Not only will you be getting rid of it quickly and easily and at no cost to you, but doing so will also allow you to help needy women in your community who are battling breast cancer. You can help save their lives with your auto donation.
We'll sell your donated vehicle through an auction and turn over the proceeds to our breast cancer-focused nonprofit partners. These IRS-approved 501(c)(3) nonprofits use the funding that we give them to finance the comprehensive breast health services they provide to their beneficiaries.
Thus, thanks to your donation, needy residents of your community can undergo free breast cancer screening and diagnosis. Those diagnosed with the disease stand to receive financial assistance to cover the costs of their treatments, doctor appointments, medications, and follow-up care.
As our donor, you won't be going home empty-handed. We'll promptly send you by mail the 100% tax-deductible sales receipt of your vehicle after it gets sold. This receipt will serve as your ticket for claiming the maximum tax deduction in the next tax season.
We'll also provide you with a free professional towing service anywhere in the United States. Just let us know the time, date, and place so we can coordinate with a local towing company to collect your vehicle.
The best reward you'll get for donating, however, is not a material thing. It's the priceless joy and satisfaction that you'll experience, knowing that your donation will be used to help save lives.
You can donate almost any type of vehicle that you can think of, including one that's no longer in good condition.
Interested to know more? The details about our quick and hassle-free donation process can be found on our FAQs page. You can also call us anytime through our toll-free hotline at 866-540-5069 or leave us a message here for your concerns or inquiries.
Help Turn Breast Cancer Patients into Survivors Today!

It only takes a simple vehicle donation to help the destitute breast cancer-stricken women in your community overcome the challenges they're facing. Make it happen today by calling Breast Cancer Car Donations at 866-540-5069 or filling out our secure online donation form now!