How to Plan for Your Year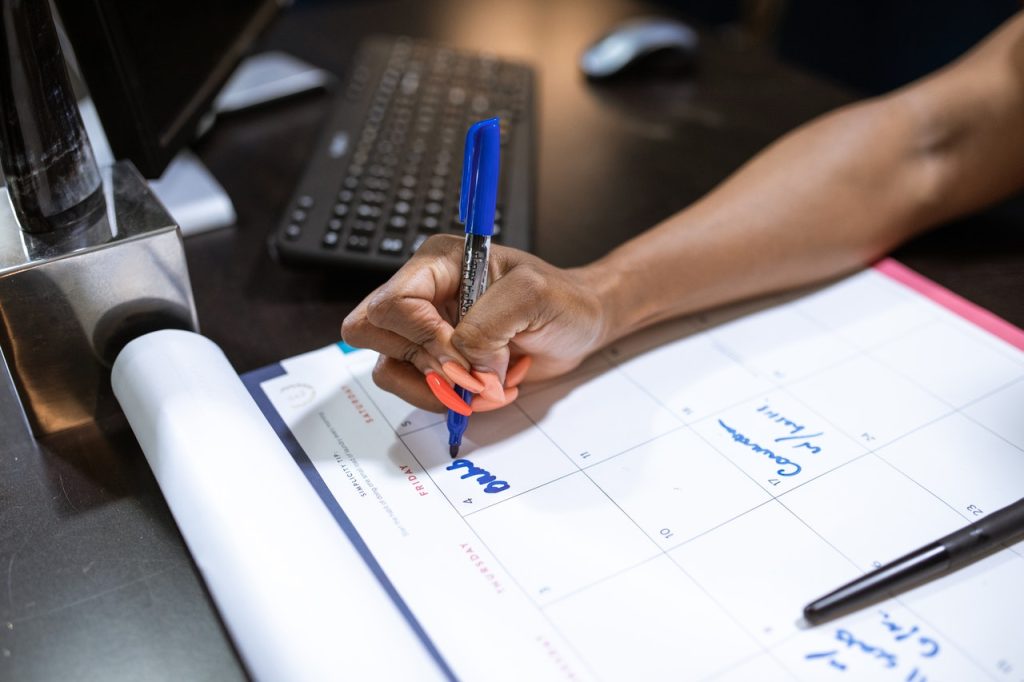 4 Tried-and-True Tips to Achieve Success in 2022
Many of us often have trouble planning how to achieve the goals we've set our minds on this year. You might even find yourself asking: "Do I have the capacity to make this year a productive and prosperous one for me?"
With the right goals, planning, and commitment to stick to those goals, you can do it. Whether you're aiming to get your dream job, lose 20 pounds, or save enough money to be able to travel the world next year, mapping out your future is key to keeping you determined and focused.
You need to be mindful though that doubts and setbacks might crop up along the way. While these could threaten to derail your plans, you need to remain persistent throughout your journey. Who knows, the challenges you'd encounter could be blessings in disguise, bringing you results that are much better than what you hoped for.
To help you plan your 2022 for success, Breast Cancer Car Donations shares four tried-and-true tips:
1. Look back on the year that was.
Take time to sit down and reflect on the past year. Assess the good, the bad, and the ugly. When did you feel the happiest? What life lessons have you learned that makes you want to change something about yourself? What aspects of your life aren't looking so well? What was your proudest moment?
Your responses to these questions will give you valuable insights and hints as to what you should be paying attention to this year. They will set the foundation of the goals you intend to achieve this year.
2. Decide what your top goals or priorities are.
First, list down all the goals you wish to achieve for this year. Then, arrange them in order of importance. The first five or three should be your main priorities.
Don't expect to turn your goals into a reality overnight, or after a week or even a month. As long as you remain persistent in pursuing them, you will get there. Ask yourself why you want to achieve them, and envision how your life will change when you do.
Make sure to keep these goals as realistic as possible. Oftentimes, people who fail to push through with their goals are those who later on realize that they are unattainable. It's also a good idea to break them down into small actionable steps that you can take every month.
3. Scale your life.
On a scale of 1-10, rate how satisfied you currently are with the significant areas of your life such as the following:
For instance, you might give your career an impressive score of 9, seeing how you love what you're doing. However, your relationship with your partner might only get a 6 out of 10, probably because you're spending more time at work. Be honest with yourself, since it's for your own growth.
Take note of the areas where you have poor scores. Work on improving them.
4. Add a new habit to your routine.
Tired of doing the same things each day? We get you. A mundane day-to-day routine can suck the life of just about anyone. It might even be the reason why you often get stressed out.
Reflect on your everyday activities. Do they make you happy? What's one habit you can add to your routine to help you become a better you? Or perhaps, set you up for success?
It can be something as simple as journaling, doing a 30-minute meditation, or going out for a walk every morning. Such a small gesture can make a huge difference in your day.
Help Turn Breast Cancer Patients into Survivors
While planning what you intend to achieve this year, you may want to include how you can do something meaningful that can make a difference in the lives of others. You can easily achieve that goal by donating any vehicle that you no longer need to Breast Cancer Car Donations. We'll use your donation to support needy breast cancer patients in your community, allowing them to receive proper medical care that can save their lives.
Once we get hold of your vehicle, we'll put it up for auction to generate funds for our breast cancer-focused nonprofit partners. We'll transfer the proceeds to these charities, enabling them to support their beneficiaries through the comprehensive breast health services that they offer.
Thanks to your contribution, uninsured and indigent breast cancer patients in your area will be able to gain easy access to top medical facilities and receive financial assistance to cover the costs of their treatments, doctor consultations, medications, follow-up care, and other health care services. Other beneficiaries get to receive free breast cancer screening and diagnosis as well as prevention and education services.
To thank you for your charitable contribution, we'll make sure that you are amply rewarded. We'll send you the 100% tax-deductible sales receipt of your vehicle a few weeks after its auction. You can use this receipt to claim your top tax deduction in the next tax season.
We'll also provide you with our free towing service, which you'll get at your convenience. We can collect your donation wherever you're located in the United States since we operate nationwide. We'll also handle all paperwork on your behalf. Trust us, we got your back!
All these material perks may pale in comparison to the greatest reward you'll get for your act of charity: the priceless feeling of joy and satisfaction for doing something that can help save lives.
We take pretty much all types of vehicles, whether they're running well or not. We gladly accept vehicles that come with dents, scratches, or defective parts.
Check out our FAQs page to learn more about our car donation program, including our quick and easy donation process. If you have any questions or concerns, feel free to contact us anytime through our toll-free hotline at 866-540-5069. You can also message us here.
Become a Hero This Year!

Let the breast cancer-stricken women in your community know that there's still hope and a bright future ahead for them. Turn your old car into a powerful life-saving tool for them. Call Breast Cancer Car Donations at 866-540-5069 or fill out our secure online donation form now!