How to Improve Your Relationship with Your Mother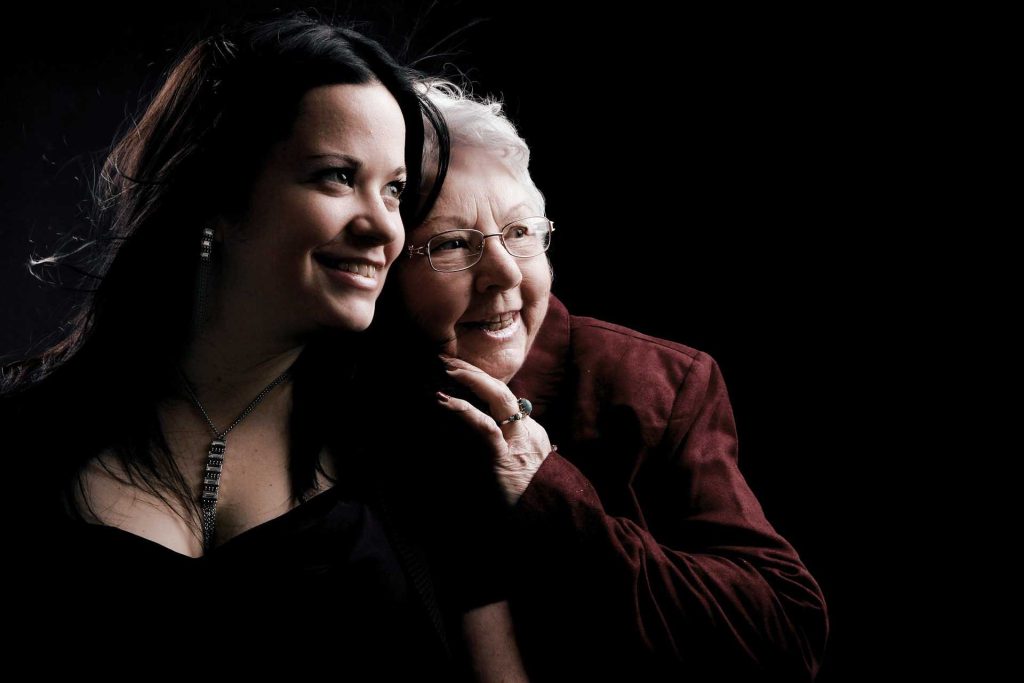 It's Mother's Day on May 10th!
Perhaps you've always tried to cultivate a solid and healthy relationship with your mother. However, almost every time you make an effort to do so, the results are often far from what you've been hoping for. Instead of feeling warm and fuzzy all over, you feel angry and disappointed.
You and your mom may not agree on many different levels, but this doesn't mean that it's already impossible for you to have a good relationship with her. If you keep on working to bridge the gap between the two of you, you'll soon discover that the rewards you'll reap are well worth all the effort.
Tips for Improving Your Relationship with Your Mom
Mother-daughter relationships may sometimes need a lot of work. Positive changes don't usually happen overnight. In the spirit of Mother's Day on May 10th this year, here are practical ways to improve your relationship with your mom.
1. Accept the fact that she's not perfect.
It's about time that you come to terms with the fact that you don't have the fictional TV character June Cleaver for a mother. Your mom is a real person with real issues. For this reason, having an idealized image of how you would want her to be will never make your relationship with her any better.
Did you know that as people get older, they get more rooted in their way of thinking? The sooner you accept that all mothers aren't perfect, the easier it will be for you to change your attitude toward her.
2. Share your inner life with her.
When you were little, you probably talked to your mom about everything. However, as you got older, the lines of communication between you and your mom became strained. However, it's never too late to heal the rift.
Try showing your mom your real self again by talking to her about important aspects of your life, whether physical, mental, emotional, or spiritual. Talking about your personal goals, as well as your fears in life, is a great place to start. Stop making small talk with your mom and start talking to her about the real stuff.
If you're going through a lot of stress at work, you can ask your mom for a piece of advice. You'll be surprised at what years of wisdom could sound like. When you deepen your conversations, you're showing and sharing your real self to her. Chances are, she'll do the same.
3. Get to know her better.
Don't be like other people who only get to discover interesting things about their parents when they're already dying. Find out what a typical day is like for her, what hobbies she likes, who her best pals are, what kind of music she listens to, the movies she likes watching, or the thoughts that keep her up at night. It's about time that you break the superficial pattern of chatter with your mother and vice versa.
Donate a Car on Mother's Day
If you want to do something special on Mother's Day, consider donating a vehicle you no longer need for the benefit of mothers or other women who are afflicted with breast cancer. When you make such a donation to us at Breast Cancer Car Donations, we'll turn your clunker into a powerful tool in the fight against this pernicious disease.
We'll auction off your clunker and use the proceeds to support the vital programs of our IRS-certified 501(c)3 non-profit partners. These nonprofits use the donation proceeds we give them to provide destitute breast cancer patients with easy access to medical facilities where they can undergo full treatment. They also offer free breast cancer screening as well as other breast cancer prevention and education services.
We'll offer you our fast and free pick-up and towing services wherever your vehicle is located in the United States. Furthermore, since we are in partnership with IRS-approved 501(c)3 nonprofit organizations, your charitable contribution will entitle you to receive a sizable tax deduction in the next tax season.
You can donate almost any type of vehicle regardless of its condition for as long as it still has some value.
For more information about our vehicle donation program, feel free to visit our FAQS page. If you have questions or concerns, call us at 866-540-5069 or leave us a message online.
Help Moms Battling Breast Cancer

Celebrate Mother's Day by extending a helping hand to mothers and other women suffering from breast cancer. Call us at 866-540-5069 or fill out our online donation form to get started with your car donation now!