How to Improve Your Critical Thinking and Decision-Making Skills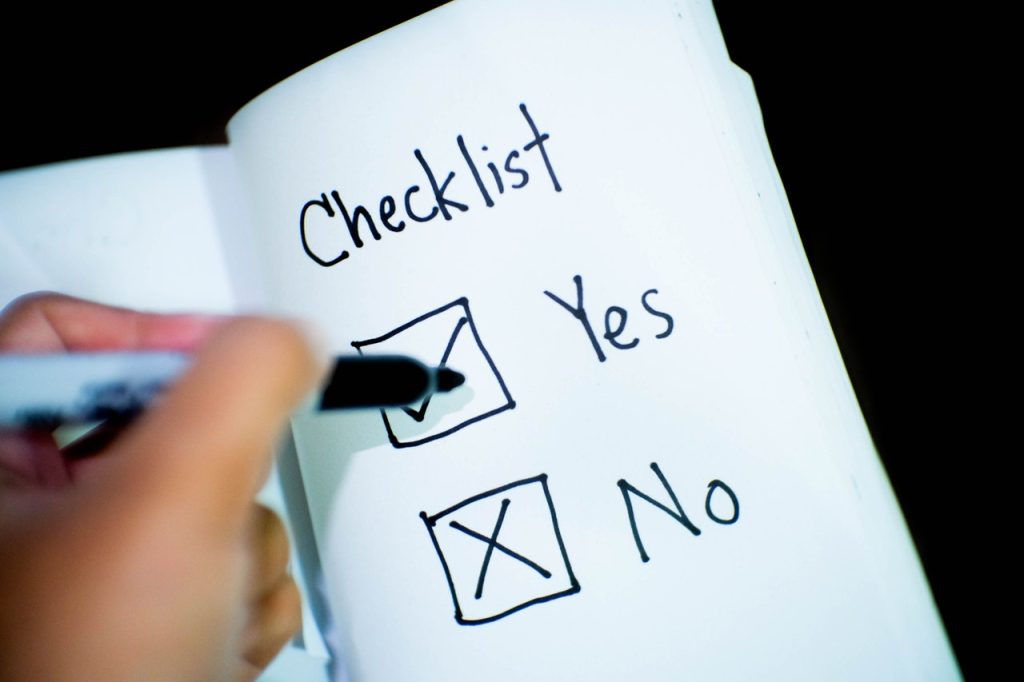 Here's How to Become a Better Critical Thinker and Decision Maker
As human beings, we think. It's what drives us to feel and act. However, how often do you question your thought process?
Many people make decisions based on their intuition or instincts alone, leaving out logical reasoning. While this is completely fine in many situations — like deciding where to eat for example — there are circumstances where decision-making requires a more deliberate approach.
For instance, you can't just decide to buy a new television set right away just because you saw an ad showing an attractive TV deal. You got to ask yourself the right questions first, such as, do you really need it when you still have a TV in excellent condition? Would you be willing to spend your savings out of impulse?
If you were to think it through, you'd likely decide to forget about it. There's no point in wasting your money on a new television when you already have one that's still in prime condition.
That's when critical thinking comes into play. Indeed, it plays a crucial role in our decision-making process.
Before we get into the hows of being a good critical thinker, here's a list of reasons showing you why being a critical thinker matters:
It reinforces your problem-solving ability.
It enhances your creativity.
It encompasses a wide array of disciplines.
4 Ways to Improve Your Critical Thinking and Decision-Making Skills
It's important to remember that critical thinking isn't a skill you only learn once. Rather, it's a skill that should be nurtured continuously to help you become a more effective decision maker. That said, here's how to hone your critical thinking and decision-making skills:
1. Always ask questions.
Critical thinking requires clarity, and clarity requires asking questions. This is especially needed these days as we're living in an era when misinformation has become rampant.
For questions directed toward yourself, ask what you want to accomplish, what you already know, and how you can expand your knowledge to achieve your goals. To obtain clarity from others, never hesitate to ask them to repeat their statements if you think you didn't hear them correctly. Don't hesitate to ask for more details if what they said appears vague to you.
2. Never take things at face value.
The most effective critical thinkers are those who question assumptions. Something widely assumed to be true doesn't necessarily mean that it really is. You have to go deeper than that.
A good rule is to look beyond presumption. Don't believe anything right away. Do your research, particularly if it's about a serious or controversial issue. Make it a point to ask "why" first and explore alternatives instead of jumping to conclusions.
3. Be an active listener.
Hearing and active listening are two different things. The latter involves paying close attention to detail and understanding the context, which in turn, helps you consider things from various perspectives.
Hearing, on the other hand, doesn't require much effort. We hear conversations every day, but we don't have to remember every detail that we heard.
Particularly in the workplace, being an active listener can sharpen your critical thinking skills. Whether it's your superior talking to you or you're in a meeting, your ears and brain should be working together. Listening to your colleagues can open your eyes to new ideas and viewpoints.
4. Develop self-awareness.
Our beliefs and values shape our decisions. It's also true that we're usually drawn toward any information that supports only our point of view. As a result, we sometimes make poor decisions.
The best way to correct this is by practicing self-reflection. Understand why and how you process information, and how it affects your judgment. Being familiar with your personal biases makes it easier for you to balance them out.
Use Critical Thinking on How to Dispose of Your Old Car
Are you thinking of getting rid of your old and worn-out vehicle by selling it? By employing critical thinking, you'd most likely decide that it's not worth your time and effort to sell it since such a vehicle is unlikely to attract good buyers. This may very well be the case even if you spend money to have your car repaired and repainted.
There's a much simpler, faster, and cost-free option: Donate that vehicle to us here at Breast Cancer Car Donations. When you do that, you'll not only enjoy all the perks we give to our donors but also feel the joy and satisfaction of contributing to our mission of saving the lives of helpless breast cancer patients.
We'll have your vehicle fixed and polished before auctioning it off. We'll then use the proceeds to support the life-saving programs and services of breast cancer nonprofit organizations that are in partnership with us. These IRS-approved 501(c)3 nonprofits use the funding we give to provide their beneficiaries with easy access to top cancer centers where they can get free breast cancer screening and diagnosis. Our charity partners also provide uninsured and indigent breast cancer patients with financial assistance to cover the costs of their treatments, doctor consultations, hospital fees, medications, follow-up care, and other essential health care services.
Donating to us is quick, simple, and hassle-free. The only thing you need to do is to inform us of your decision to donate a vehicle to us. Our team will handle everything for you from that point onward, including all the paperwork and the free pickup and towing of your vehicle wherever you parked or stored it anywhere in the United States.
Within days following the sale of your vehicle, we'll mail to you your 100% tax-deductible sales receipt. With this receipt, you can claim the maximum tax deduction in the next tax season.
Aside from the valuable material rewards that you'll get from your donation, you'll also be privileged to enjoy a most satisfying donating experience, knowing that your gift will help save lives.
We accept almost all types of vehicles, including those that are no longer in good condition. Head over to this page to learn what else you can donate aside from cars.
If you have any questions or concerns about our vehicle donation program, including our quick and easy donation process, feel free to contact us anytime through our toll-free hotline at 866-540-5069. You may also write to us here.
Become a Hero to Breast Cancer Victims Today!

Help us provide life-saving assistance to impoverished breast cancer patients. It only takes a simple vehicle donation to make it happen. Call Breast Cancer Car Donations at 866-540-5069 or fill out our secure online donation form now!