How to Deal with Social Isolation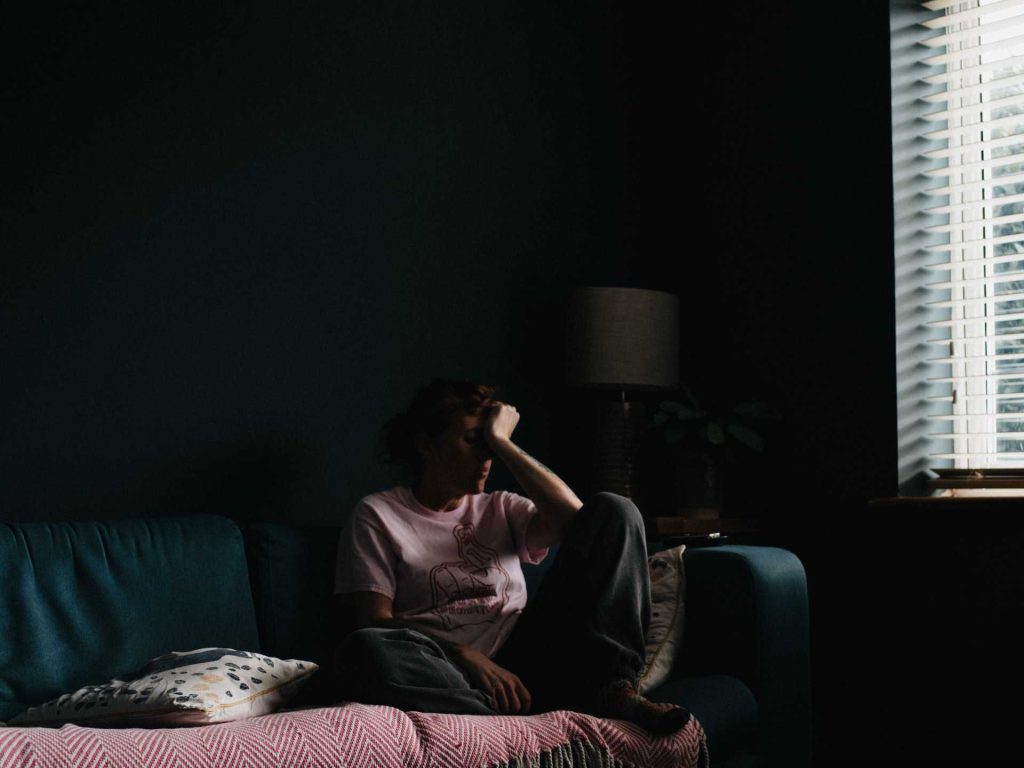 6 Sure-fire Ways of Beating the Blues
Without a doubt, the pandemic has impacted the lives of many. If you're among those who feel lonely and isolated as a result of the many restrictions imposed to help stop the virus, know that you can have the power to effectively deal with your situation.
People who are lonely or socially isolated tend to have little or no interest in getting active. They may neglect their health by skipping exercise and resorting to drinking alcohol or smoking. Some cope by binge eating, while others have trouble sleeping. Some others would spend an entire day sleeping.
As a result, these individuals put themselves at higher risks for heart disease, high blood pressure, depression, anxiety, weak immune function, cognitive decline, obesity, and dementia. All these could be fatal.
That's why it's important to address feelings of social isolation as soon as you notice them. The longer you neglect them, the greater your odds of facing the above-mentioned risks.
Feeling Socially Isolated? Here's What You Can Do
So, what can you do to beat social isolation? Here are six sure-fire ways of beating the blues:
1. Take good care of yourself.
Self-care is the key to good health and well-being. Eat well. Drink plenty of water. Get a decent amount of sleep every night. Practice mindfulness. Be physically active.
2. Find a new hobby.
One of the best ways to distract yourself from negative thoughts is by exploring hobbies such as gardening, sculpting, fishing, Pilates, you name it. You can also try an activity you never imagined yourself doing in a million years. For sure, that's going to turn your mood up.
3. Upgrade your mindset.
Instead of thinking too much about the future, focus on the now. Forecasting can only make matters worse by triggering anxiety. Shift your thinking by:
Retraining your brain by acknowledging three positive changes in a day;
Prioritizing personal development; and
Surrounding yourself with people who match your desired mindset.
4. Enjoy the outdoors.
There's nothing more relaxing than immersing yourself in nature. Spending time in a garden or park releases feel-good chemicals in your brain to make you feel better and livelier. Watching breathtaking views and breathing fresh air also help remedy stress.
5. Consider adopting a pet.
If you've never owned a dog or cat before, consider having one. Pets can provide comfort and love like no human can. They can sense if you're feeling sad, leading them to come to you. That's why most pet owners treat their pets as part of their families.
6. Seek professional help.
Don't hesitate to talk to a therapist or counselor if your feelings of stress and social isolation seem to be getting in the way of your daily life. Joining an online support group may also work.
Some People Are Worse Off — Help Them!
As you deal with social isolation, remember that some people in your community are in a worse situation. Among them are those who are suffering from breast cancer. Not only do they have to endure the physical torture that the deadly disease brings, but they also have to deal with the mental and emotional anguish that comes with having this affliction.
You can easily extend a helping hand to these breast cancer sufferers. All you have to do is donate an unwanted vehicle to us here at Breast Cancer Car Donations. Doing so will make it possible for them to receive proper medical care and treatment.
At the same time, your charitable act will bring you a sense of joy and fulfillment, knowing that you'll be helping save the lives of needy breast cancer patients. This can help dispel your feelings of isolation.
We'll place your automobile up for auction, with the proceeds used to support the breast cancer assistance program of our charity partners. These IRS-approved 501(c)(3) nonprofits use the funding that we provide them to deliver a range of breast health services to uninsured and indigent breast cancer patients.
These services include easy access to top medical facilities and financial assistance to cover the cost of their treatments, physician visits, medications, and follow-up care. Other beneficiaries get to receive free breast cancer screening and prevention and education services.
Within 30 days after the sale of your car, we'll mail you your vehicle's 100% tax-deductible sales receipt. This receipt will entitle you to claim the maximum tax deduction in the next tax season. So, be sure not to lose it.
Our donation process is incredibly fast and easy. We'll take care of your paperwork, and we'll also be the ones to haul your vehicle away at a date, time, and place of your choice. There's no need for you to spend a single dime — we offer free towing in all 50 states plus the District of Columbia.
As for vehicle donations, we accept almost all types — even those that have dents, scratches, or defective parts.
If you have any questions, feel free to call us anytime at 866-540-5069 or message us online. Visit our FAQs page to learn more about Breast Cancer Car Donations.
Convert Your Old Ride into a Vital Source of Hope Today!

What's the point of keeping an unwanted car or truck in your garage when you can use it to help save lives? Call Breast Cancer Car Donations at 866-540-5069 or make your donation here today!