How To Cultivate A Daily Gratitude Habit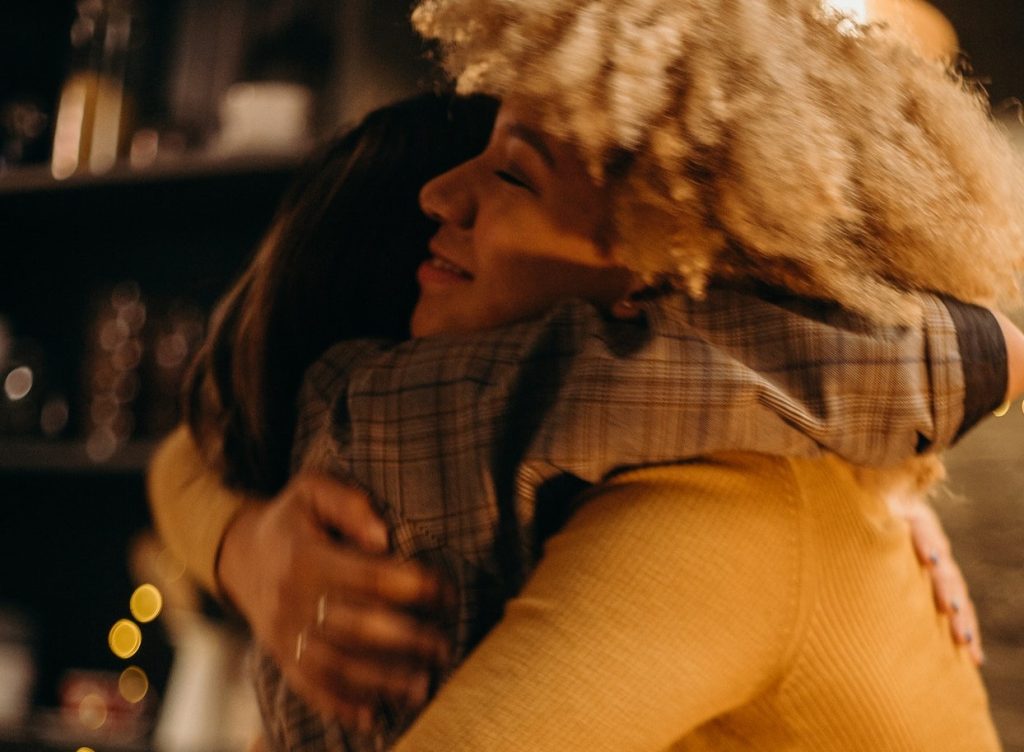 These Top 3 Tips Will Help You Reach Your Goals in Life
It can be easy for anyone to feel anxious, depressed, or frustrated as people from most parts of the world try to live through the pandemic. When you feel like you didn't do anything to deserve these forced lifestyle changes, it's difficult to find reasons to be grateful. Yet, here you are, enduring in these uncertain times while you hear people say that the best way to experience joy and contentment is to live with gratitude.
While this advice may be easy to give, you don't get to hear many people tell you how to actually live with gratitude in your heart. This naturally makes you wonder what gratitude looks like when it's done daily.
The Benefits of Living with Gratitude
Most people have been culturally conditioned to fix their eyes on what they don't have, instead of seeing what they do have or what they've achieved in life. For this reason, it would require a great deal of persistence and diligence to cultivate an attitude of gratitude.
What could be compelling enough to encourage people to overcome this cultural conditioning? Perhaps learning about the benefits that an attitude of gratitude can offer is a great start to motivate an ingrate into action. In case you're wondering, these benefits include better personal and professional relationships, improved physical and mental health, enhanced empathy, reduced aggression, better sleep, and improved self-esteem.
In a nutshell, practicing gratitude daily will allow you to overcome obstacles and help you reach your goals in life.
The Top 3 Tips for Cultivating a Daily Gratitude Habit
What sets a persistently grateful person apart from the rest of the world is their daily decision to become more attentive and appreciative of everything — regardless of what they have or don't have in their lives. If you're ready to be re-wired in the name of gratitude, here are 3 tips for cultivating a daily gratitude habit.
1. Each morning, write down everything that you appreciate in your life.
As soon as you wake up each morning, try to take a few minutes to think about everything in your life that you appreciate and write them down. The more you try to see the bright spots and focus on what's important, the more you get your brain re-wired to be naturally grateful. Research has shown that within 12 weeks of consistent gratitude practice, your brain patterns are bound to change and your attentiveness and sense of appreciation will naturally increase.
2. Make it a point to appreciate at least 3 people each day.
Did you know that each time you show your appreciation to other people, you improve their sense of self-worth? Likewise, these people will also be motivated to pay it forward by spreading the positive energy and appreciation to others. When you start this ripple effect by appreciating at least 3 people every day, think about the impact you'll make in the lives of so many people.
Although you can let others know that you recognize and appreciate who they are and what they do by simply saying it, you can also choose to send them written notes or online messages via social media or email so that they can save and re-read them.
3. Look for the good in the bad.
You can still maintain an attitude of gratefulness even if you're having a bad day. When you try to find the good in a bad situation, you open the door that leads to joy and hope. Practicing gratitude while you're in the midst of a dire situation will also inspire others and give them a reason to hope for better days.
Start a Ripple Effect of Gratitude Today!
Cultivating a daily gratitude habit will cause you to start a ripple effect of gratitude. If you want to turn this ripple into a wave, take a step further by extending assistance to the needy. It's an act they'll surely appreciate and be grateful for, thus creating that ripple effect of gratitude.
If you want to help needy breast cancer patients, you can easily do so by donating any type of vehicle you no longer need to us at Breast Cancer Car Donations. Your charitable donation will be used to help save the lives of these patients in your local area.
We will auction off your donation and use the proceeds to support our charity partners, enabling these IRS-certified 501(c)(3) nonprofit organizations to continue delivering a range of breast health services to more individuals in need. Uninsured and indigent breast cancer patients in your community will get the chance to undergo full treatment and receive financial assistance to cover the costs of their hospital fees, medications, and follow-up care.
As our donor, expect to receive valuable rewards, including getting entitled to receive a maximized tax deduction in the next tax season.
You will also benefit from our free pickup and towing service.
Above all, you'll experience the joy of knowing that you've done something that can save lives.
We welcome almost all types of vehicles, even damaged ones that are hardly running. We are also affiliated with several towing companies all over the country, so if your car isn't parked in your driveway or garage, we can still collect it from any location within the country.
Our donation process will only take you a few minutes to complete. All you have to do is contact us.
If you're interested to learn more about our donation program, feel free to visit our FAQs page. Should you have any concerns, don't hesitate to call us at 866-540-5069 or leave us a message here.
Reach Out to Breast Cancer Sufferers Today!

If you're ready to reach out to destitute breast cancer patients in your community and start a ripple effect of gratitude, get started with your vehicle donation to Breast Cancer Car Donations. Fill out our online donation form or call us at 866-540-5069 now!