How To Clean and Disinfect Your Home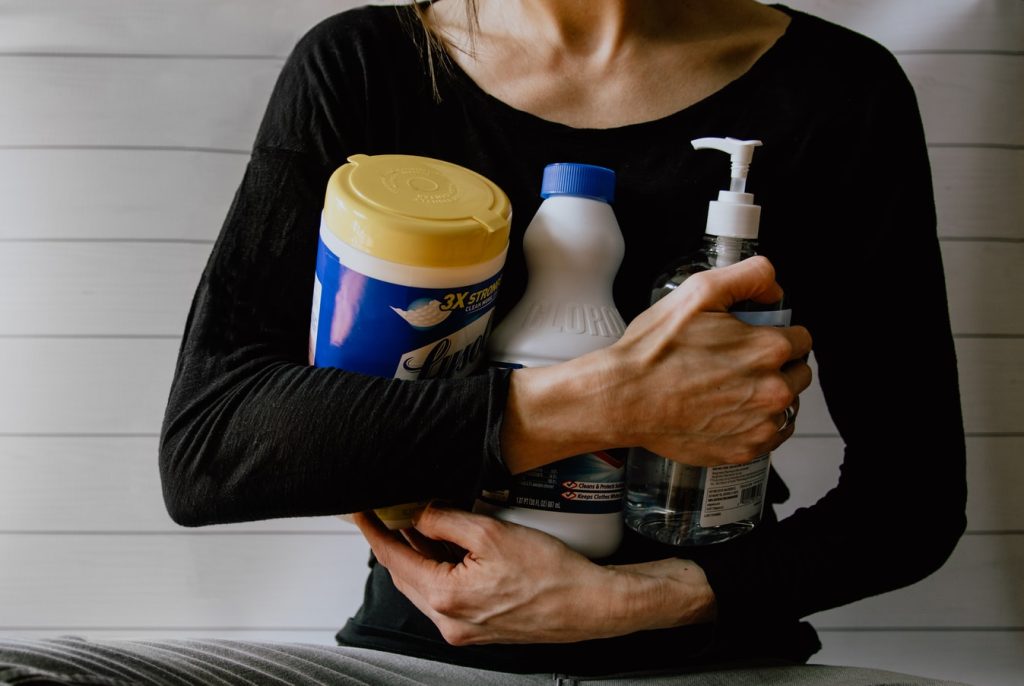 How to Clean and Disinfect Your Home – Sanitize Your Home This Way
Our environment is teeming with bacteria and viruses that can get inside our bodies. These are microorganisms too tiny for our naked eyes to see. Although many of these germs can easily be neutralized by our immune system, some can cause serious harm if they manage to infect us. That has clearly been shown by the novel coronavirus that continues to claim more and more lives worldwide.
The pandemic has underscored the need for cleaning and sanitation more than ever. Highly transmissible, the virus spreads mainly through physical contact. However, it can also infect healthy individuals once they come into contact with contaminated surfaces.
If one infected individual sneezes or coughs, they release droplets containing the virus that are unnoticeable wherever they land. Getting these droplets on your hands and then touching your eyes, nose, or mouths may cause you to become infected as well.
To make sure your home is virus-free, you'll need to spend time cleaning and disinfecting the objects and surfaces inside. Wiping with a wet rag or mopping your floor may get rid of the grime and dirt, but if your eyes can zoom in like a microscope on your floor, you'd see that lots of germs are still there. Think of alcohol solutions, disinfectants, and bleach as your best friends as you wipe out and destroy those microorganisms to make your home truly clean and sanitized.
Home Disinfection 101
If you can afford to buy a truckload of commercial disinfectants, then you can use them to start your disinfecting spree. Do note that this might cost you an arm and a leg since branded disinfectants cost a lot of money. To avoid shelling out unnecessary cash, you can use the home-made disinfectant solutions that the Centers for Disease Control and Prevention recommends:  a mixture of bleach diluted with water or a 70-percent alcohol solution.
To make the bleach solution, use 5 tablespoons of bleach per gallon of water or 4 teaspoons of bleach per quart of water.  Do not mix bleach with anything else, especially alcohol. You'll want to avoid setting off any unwanted chemical reactions. If you don't have bleach, you can turn to good old-fashioned rubbing alcohol (isopropyl or ethyl) as long as it's a 70-percent solution.
Here are the steps you need to take to clean and disinfect your home:
Focus on high-touch surfaces in the common areas of your home. These include doorknobs, tables, chairs, switches, and other items or surfaces that you and your family often touch.
Make sure that the surfaces you disinfect are cleaned first. If they're still covered with dirt or dust, clean them first using detergent or soap and water. After you've rinsed it off, you can start disinfecting
Disposable gloves are a must. These should be discarded after you're done cleaning and disinfecting. These gloves should never be reused.
Be careful with electronic gadgets, especially those with screens. Use alcohol-based wipes or sprays (at least with 70-percent alcohol solution) to disinfect. Make sure to thoroughly dry them afterward.
Wear a mask when cleaning. Make sure to clean your hands afterward with soap and water. If no soap is available, rinse your hands with water until you get rid of all the dirt and then use a 70-percent alcohol solution to disinfect your hands.
Bring Hope and Relief to Breast Cancer Sufferers
The seriousness of the coronavirus pandemic has prompted everyone to take their hygiene practices up a notch. We need to make sure that the place we live in is virus-free. This is a must especially for people with compromised immune systems, who include those with serious health conditions such as breast cancer.
Even before the pandemic, breast cancer patients were already suffering from the malady that struck them. Getting infected with COVID-19 would be a blow that could be too much for them to absorb.
You can bring hope and relief to breast cancer sufferers in your local area. All you have to do is to donate any unwanted vehicle to us at Breast Cancer Car Donations.
We will auction off your donation and use the proceeds to support our charity partners, enabling them to continue delivering a range of breast health services to more individuals in need. Uninsured and destitute breast cancer patients in your local area will be given the chance to undergo full treatment and receive financial assistance to cover the costs of their hospital fees, medications, and follow-up care.
As a donor, you will be entitled to a top tax deduction. Expect a tax-deductible receipt in your mailbox a few weeks after we sell your donated vehicle.
You will also benefit from our free pick-up and towing services, which are available in all parts of the country.
We welcome almost all types of vehicles, even damaged ones that are hardly running.
You can safely make your donation to us without leaving the comfort of your home. We've taken all the necessary steps to protect our donors at all times during the donation process.
If you're interested to learn more about our donation program, feel free to visit our FAQs page. For inquiries and concerns, reach us at 866-540-5069 or send us a message here.
Extend Them a Lifeline Today!

Needy breast cancer patients face an uphill battle for survival. Extend them a lifeline with your vehicle donation. Call Breast Cancer Car Donations at 866-540-5069 or fill out our online donation form now!