How to Channel Positivity: Ways to Shed Off Negative Thoughts and Behavior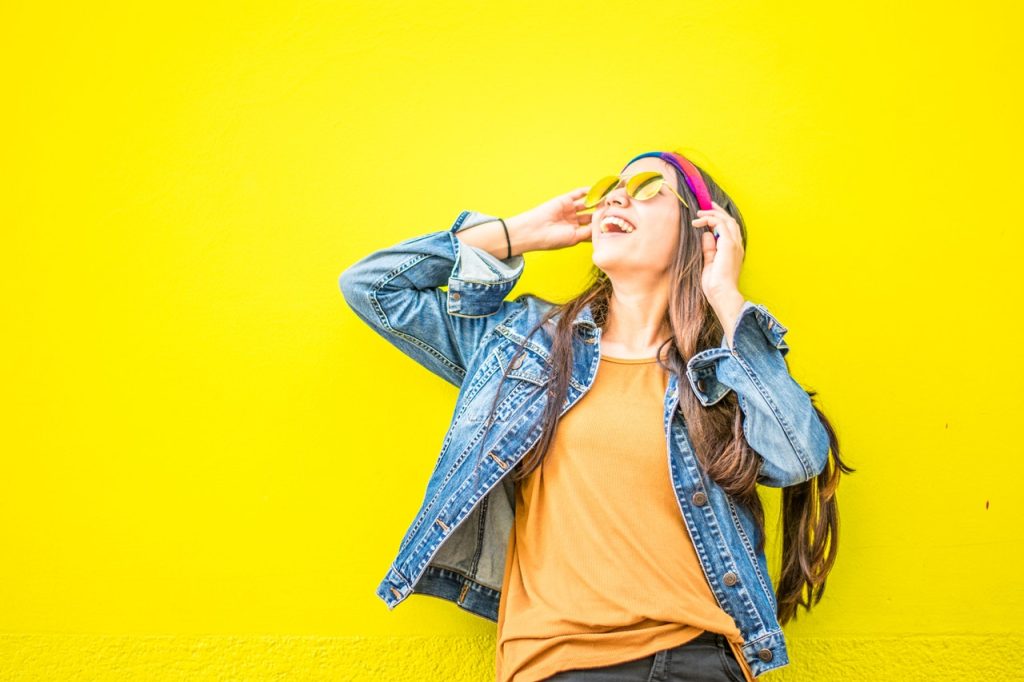 Celebrate a Brighter Outlook with These Practical Tips
Staying positive amid life's challenges is a tough task. With the constant demands of work, studies, home responsibilities, and personal relationships hanging in the balance, the never-ending parade of problems and stressors gnaw away at your joy and make things appear bleak and hopeless.
Even science agrees that the human brain is hard-wired for negativity. Studies show that people tend to cling more to negative thoughts than positive events in making sense of the world.
However, despite the many challenges that the world throws at you, there's always a reason to stay positive. Maintaining a positive outlook helps you find joy in the little things and helps ease your burdens. Positive thinking impacts your physical and psychological well-being and lengthens your lifespan. These are just the bonuses you get while making an impact on the lives of your family and friends.
So even though life may be hard at times, you can counter the bad vibes by trying out these five simple tips.
1. Take a different perspective.
When you're overwhelmed with problems, it's easy to simply give in to anger and frustration. Step away from the situation and approach it from a different perspective. Look for ways to fix each of your problems and salvage the situation. Explore opportunities to create alternative solutions instead of giving in to negative feelings and behavior.
2. Learn to accept criticism.
There may be times when you get criticized despite your hard work. Rather than beat yourself up over your perceived failure, learn to understand the merits of these inputs and how they can help you improve your future output.
3. Create a positive environment.
It will be easier to stay positive when you surround yourself with positive people who cheer you on, support you, and want what's best for you. In the same manner, be an agent of positivity for those around you.
4. Ease the pressure on yourself.
Don't get frustrated when things don't pan out the first time. Success takes time. Believe that your optimism and hard work will pay off in the end. Don't stop reaching out for your goal.
5. Be grateful.
One of the main reasons why people become negative is when they compare themselves with others and dismiss their accomplishments, regarding themselves as inferior. Learn to be thankful for what you have and what you've achieved. Keep a journal to remind yourself of your wins, whether they're big or small.
Help Breast Cancer Patients Stay Positive
Breast cancer patients are struggling to find joy as they struggle to stay alive. The situation is worse for those who are uninsured and have little or no savings, knowing that cancer treatment costs a lot of money.
You can give them a solid reason to remain positive. Aside from encouraging them not to lose hope, you can help provide them the means to get the treatment they badly need. All you have to do is donate any vehicle you no longer need to us at Breast Cancer Car Donations.
We'll sell your vehicle through an auction and use the proceeds to support the breast cancer assistance programs of our nonprofit partners. Thanks to your generous contribution, these IRS-approved 501(c)(3) nonprofits will be able to provide needy breast cancer patients in your community with easy access to top medical facilities and financial assistance to cover the cost of their treatments, physician visits, medications, and follow-up care. Other beneficiaries get to receive free breast cancer screening and prevention and education services
To repay you for your charitable contribution, we'll promptly send you the 100% tax-deductible sales receipt of your vehicle via mail after it gets sold. This receipt serves as your ticket for claiming your maximum tax deduction in the next tax season.
We will also haul off your unwanted vehicle at no cost to you. We offer free towing to our donors in all parts of the U.S., which means we can collect your donation wherever you are in the country.
While getting a top tax deduction already sounds great, nothing beats the joy and satisfaction you'll feel, knowing that you'll be helping save the lives of breast cancer sufferers in your community with your vehicle donation.
We accept nearly all types of vehicles regardless of their age or condition. There's no reason for you to feel embarrassed about donating a car that's barely working or one that has dents or scratches.
For more information on our donation program, feel free to visit our FAQs page. If you have any concerns, you may reach out to us here or call us at 866-540-5069.
Give Them a Reason to be Hopeful Today!

Transform your unwanted vehicle into a source of joy for breast cancer victims today. Call Breast Cancer Car Donations at 866-540-5069 or fill out secure our online donation form now!