How to Celebrate the Holidays Safely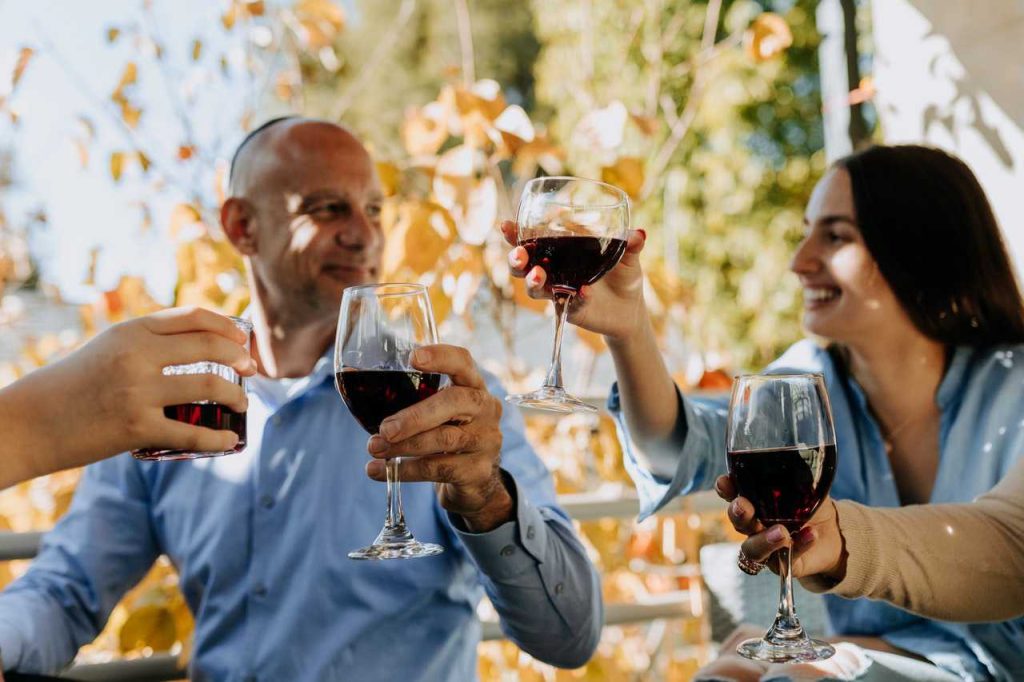 6 Practical Tips for Hosting a Family Event
The holidays are traditional occasions for large family gatherings to celebrate blessings received during the year. It's the time for families to reconnect and touch base with each other, do fun bonding activities, and partake of sumptuous meals together.
However, with the continuing threat posed by the coronavirus pandemic, traveling and meeting people are still considered risky activities. Health experts have warned against holding huge social events, with many activities that used to be normal now considered dangerous for people's health.
The question is, are you still planning to push through with your family traditions this holiday season despite the risks? If so, how can you protect your family members from COVID-19?
The Centers for Disease Control and Prevention (CDC) has released a comprehensive guide to cover all the steps you need to take to ensure your safety and that of your loved ones while celebrating the holidays during the ongoing pandemic. After all, no one wants to put a damper on the joy of the season with an emergency trip to the hospital.
Here are six practical tips for hosting a family event this holiday season.
1. Keep it small.
As much as possible, invite just a few people to your gathering to better implement safety protocols.
2. Monitor the COVID-19 situation.
Make sure to keep tabs on the COVID-19 situation in your area in the weeks leading up to your gathering. Advise your guests to do the same in their areas so adjustments can be made if needed.
3. Opt for outdoor events.
Rather than have the gathering indoors, mix it up by setting up the long table in the backyard. Outdoor events have a lower risk of COVID-19 spread compared to indoor gatherings because of better ventilation outdoors. When not eating or drinking, advise guests to wear masks.
For indoor events, increase ventilation by opening windows or doors. Maintain constant air circulation, if possible.
4. Maintain social distancing.
Even though you are among family members, safety protocols should still be maintained, especially when your guests come from different households. Before the gathering, ask your guests to minimize contact with people outside their household two weeks before they visit your home. During the gathering, maintain social distancing in the seating arrangements.
5. Observe proper hygiene.
Try to minimize contact with commonly touched surfaces and make sure to disinfect them at any opportunity to prevent the spread of germs. Encourage guests to wash their hands as frequently as possible and to prevent touching their eyes, nose, and ears.
6. Wear a mask when preparing and serving food.
Make sure to consider this precaution. Limit the number of people serving the food rather than have everyone move around in a buffet-style setting. Pot lucks can also be considered so that each household can bring food for themselves.
Extend Your Compassion to the Sick and Needy this Holiday Season
Protecting your family as you celebrate the holidays during a pandemic is a priority. In the spirit of the holiday season, you can extend your compassion to people in your community who are suffering from poor health, including those diagnosed with breast cancer.
If you're eager to lend a helping hand to breast cancer patients, one simple way to do that is by donating a vehicle you no longer need to us at Breast Cancer Car Donations.
Once we have your auto donation, we'll sell it through an auction and use the generated funds to support the life-saving programs of our breast cancer-focused charity partners. The proceeds will enable them to sustain their delivery of critical breast health services to uninsured and underprivileged individuals in your local area.
Thanks to your generous heart, they will get opportunities to receive free breast cancer screening and undergo complete treatment, including chemo and radiation therapy.
Like our beneficiaries, each one of our donors will also benefit from their vehicle donation. You'll be entitled to a top tax deduction after we mail you the 100% tax-deductible sales receipt of your auctioned off vehicle.
Also, we'll be hauling your car away without charging you a single dollar for it.
On top of the material rewards that will come your way, you'll also experience the priceless joy and satisfaction of doing an act of charity that will help save lives.
In case you're wondering what vehicles we usually accept, check out this page. Regardless of your car's age or condition, as long as you have proof of ownership for it, we'll gladly take it from you wherever it's located.
For more information on our donation program, feel free to check out our FAQs page. If you have any questions or concerns, just contact us at 866-540-5069 or send us a message here.
Give Them a Reason to Hope

The best holiday gift that you can offer breast cancer sufferers during these challenging times is a reason to hope for beating the disease and regaining their vitality in the New Year.  A simple car donation from you can make all the difference in their lives. Call Breast Cancer Car Donations at 866-540-5069 now or fill out our online donation form now!