How to Budget for the Holidays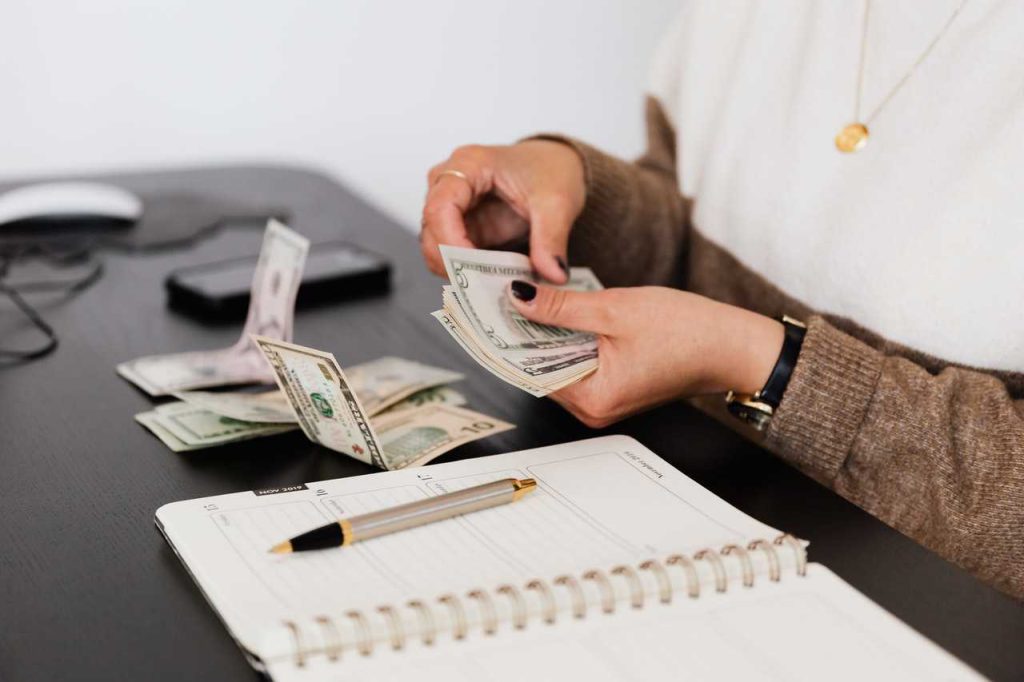 Curb the Urge to Splurge with These 5 Budgeting Hacks
Most people tend to go all out for the holidays. It is, after all, the season of giving. Not only do people spend more on gifts, but there is also a tendency to splurge on food, travel, and other items to reward themselves after a year of hard work.
According to data provided by the National Retail Federation, an average American planned to spend roughly $998 on gifts, food, and holiday decorations in 2020.
If you're one of those who experience an uncontrollable urge to splurge during the holidays, here are some helpful tips to help you reign in your impulse to buy so you won't have to suffer its negative consequences:
1. Set a realistic budget.
Holidays do entail extra expenses. However, you can plan your budget ahead of time and set a cap for the amount that you can spend. You can set aside your holiday budget at the start of the year little by little so you don't have to worry about the extra expense when the holidays come. In setting a budget, consider these factors: your source of funds, bonuses, and the portion of household expenses that you can add to the budget.
2. Itemize your expenses.
Make a list of the things you need and the things you want. Estimate how much money you can set aside for them. Once the list is done, you can start filtering it to the essentials. Most lists include food, decorations, clothes, travel expenses, and charitable donations.
3. Make adjustments.
Making the final list of things to buy may cause you pain because a lot of your "wants" usually don't qualify as essentials. Perhaps, you can make adjustments to your budget so you can snag that new pair of shoes you've been eyeing to buy for months and still have enough money left to buy holiday decors.
4. Be resourceful.
You can cut back on spending if you recycle your decors from last year and spruce them up with new details. You can also add more to your budget by picking up a holiday side job. When there is a will, there will always be a way.
5. Manage your expectations.
Be realistic when you set your budget. Don't shoot for what you cannot afford. Instead, be creative and explore alternatives to save and maximize your funds. You can suggest a potluck gathering instead of shouldering all the costs for food at the family reunion. You can opt for DIY instead of ready-made items. You can create cheaper traditions that won't break the bank.
Touch Lives of Needy Breast Cancer Patients Without Spending Even a Dime
You don't have to spend a dime to provide life-saving assistance to needy breast cancer patients in your community this holiday season. All you need to do is to donate an old vehicle that you no longer need to us at Breast Cancer Car Donations. When you do so, you'll be helping needy breast cancer patients in your community beat the life-threatening disease.
Once we receive your auto donation, we'll sell it through an auction and distribute the generated funds to our IRS-approved 501(c)3 nonprofit partners. They will then use the proceeds to support their beneficiaries in your community through a range of breast health services, including free access to breast cancer screening, diagnosis, and full treatment. They also provide breast cancer survivors with follow-up care and counseling.
To show you our gratitude for your generous deed, we'll reward you with a handsome tax deduction. Expect to receive your vehicle's 100% tax-deductible sales receipt in your mail within 30 days after its sale.
Apart from that, we'll also do you the favor of hauling off your unwanted vehicle without charging you even a dime. We can also collect your donation wherever you are in the country since our vehicle donation program covers all 50 states. Just let us know your preferred time, date, and place for picking up your vehicle, and we'll coordinate with a professional towing company to handle the job. You don't even have to be present during the pickup.
Best of all, your charitable act will allow you to experience the priceless feeling of joy and satisfaction for helping needy patients in their battle against breast cancer.
Unlike other car donation programs, we're open to pretty much all sorts of vehicles, including those that are no longer in good condition.
For more information on our car donation program, take a look at our FAQs page. If you have any questions or concerns, feel free to contact us at 866-540-5069. You may also contact us online.
Your Gift of Love Is Free

There is no price tag for helping someone in need. And there is no better way to dispose of your idle clunker than by donating it to us for the benefit of breast cancer patients in your area who are fighting for their very lives. Call Breast Cancer Car Donations at 866-540-5069 or fill out our online donation form now!