How To Be A Winner On Small Business Saturday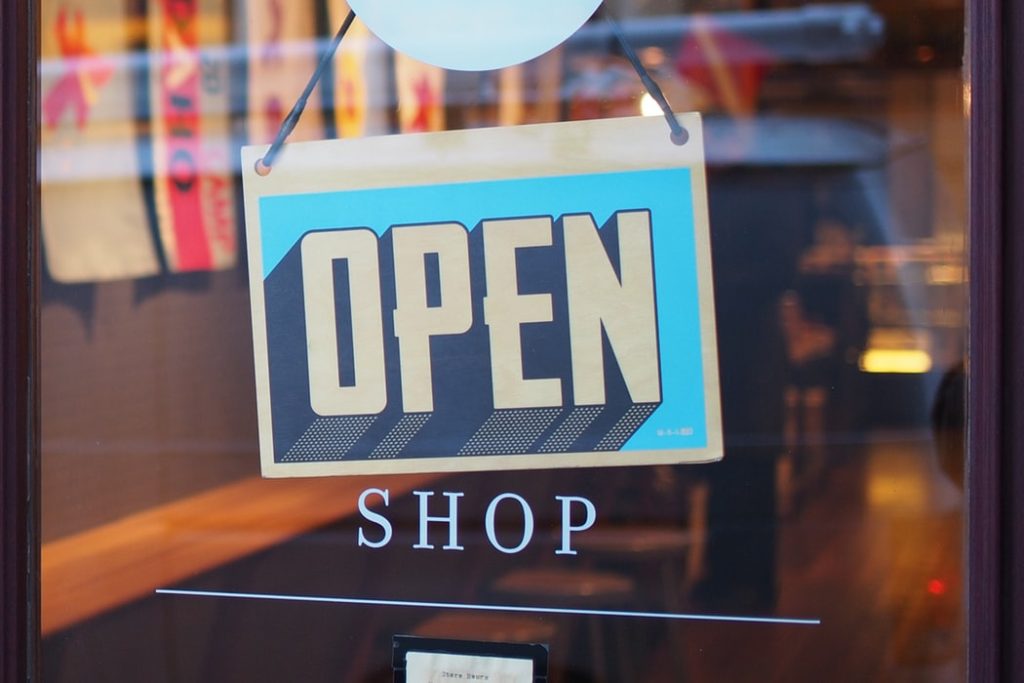 How to Be a Winner on Small Business Saturday
Are you a proud owner of a small family-owned business? If you are, don't let Small Business Saturday sneak up on you! With the approaching holiday season, every small business owner is getting pumped up and excited as consumers are getting ready to spend a lot of their money to buy gifts and other goods.
The Story Behind Small Business Saturday
After Thanksgiving Day on November 28, the American public braces itself for the busiest shopping periods of the year – Black Friday (November 29), which features big-box retail; Small Business Saturday (November 30), which puts the spotlight on brick-and-mortar businesses that are local and small; and Cyber Monday (December 2), which highlights e-commerce stores.
The first Small Business Saturday event was organized in 2010 by the American Express, National Trust for Historic Preservation, Roslindale Village Main Street, and Boston Mayor Thomas M. Menino.
Publicized by social media, public relations, and advertising, this event encourages holiday shoppers to support family-owned retailers that reflect the unique character of their respective communities. Thanks to Small Business Saturday, independently owned stores can now have the chance to compete with national chains, big-box stores, and online retailers.
6 Tips on How to Be a Winner on Small Business Saturday
It doesn't matter if you're running an art, crafts, and model shop or a small clothing boutique. You have to think of creative ways to drive traffic through your store or to your e-commerce site. As early as now, we encourage you to come up with brilliant ideas that can spark your customers' interest and earn their dollars. Breast Cancer Car Donations is here to give you a head start with these six tips on how to be a winner on Small Business Saturday.
1. Get web-ready.
Do you have a website or a social media profile that features your products and services? Have you updated all the important details featured in them (your address, contact information, featured promotions, your payment process, business hours, etc.) so that your customers will know where to find you?
2. Take advantage of free resources.
Since American Express offers free templates, signs, posters, and web badges, why don't you utilize them? It will only take a few minutes to download and customize these marketing materials so that you can get your store's name out there.
3. Extend your business hours.
Since most communities hold various events on Small Business Saturday, consider checking out the happenings in your town that night and plan to extend your business hours so that you can make the most of the foot traffic. Don't forget to announce your extended operating hours on your social media accounts and on your website.
4. Make customer service your top priority.
If your staff needs to brush up on their customer service skills, be sure to re-train them. Provide them with the tools they need and instruct them on how to properly talk to customers to make a great impression. Remember that creating a more personalized experience for your customers will make you stand out among your competitors. Make sure that your ability to connect with customers is something that they won't forget.
5. Offer deals and promotions.
Incentives can give people good reasons to come to your store. Some shops set up promotions that give their customers a chance to win a thousand dollars if they text photos of their receipts.
6. Host a special guest.
A little investment can definitely go a long way. Consider inviting local officials, authors, pageant winners or celebrities who can turn your store into an impromptu photo opportunity. Be sure to be prepared for the rush by providing refreshments and making sure that you're adequately staffed for the day.
Are You Planning to Get Rid of Your Car?
If you're tired of keeping a vehicle that you barely even use, consider donating it to Breast Cancer Car Donations. We'll transform your vehicle into a powerful tool that can help save the lives of needy breast cancer patients in your area.
We'll auction off your vehicle and use the proceeds to support our IRS-certified 501(c)3 charity partners in providing uninsured and underserved breast cancer patients with financial assistance, counseling, therapies, and treatment. Our charity partners also make use of the funds they get from us to sustain their delivery of other vital breast health services such as early screening and breast cancer detection.
You will also personally benefit from your vehicle donation since you'll get free towing services and a 100% tax-deductible sales receipt that will entitle to claim a top tax deduction in the next tax season. Furthermore, you'll enjoy a most pleasant giving experience with our quick and convenient donation process where you don't have to do any paperwork.
If you want to know more about our vehicle donation program, don't hesitate to give us a call at 866-540-5069 or send us a message online. You can also check out our FAQs page for more information.
You can donate your car today by filling out our online donation form or calling us directly. We accept almost all types of vehicles regardless of their age and condition. We also accept vehicle donations anywhere in the United States since we have car donation programs in all 50 states.

Stand Up to Breast Cancer Now!
As you get ready to be a winner on Small Business Saturday, you might as well get ready to join the fight against breast cancer. Turn your clunker into a powerful weapon now by calling us at 866-540-5069 to make your vehicle donation.