Hot Tea Month: Most Common Types of Tea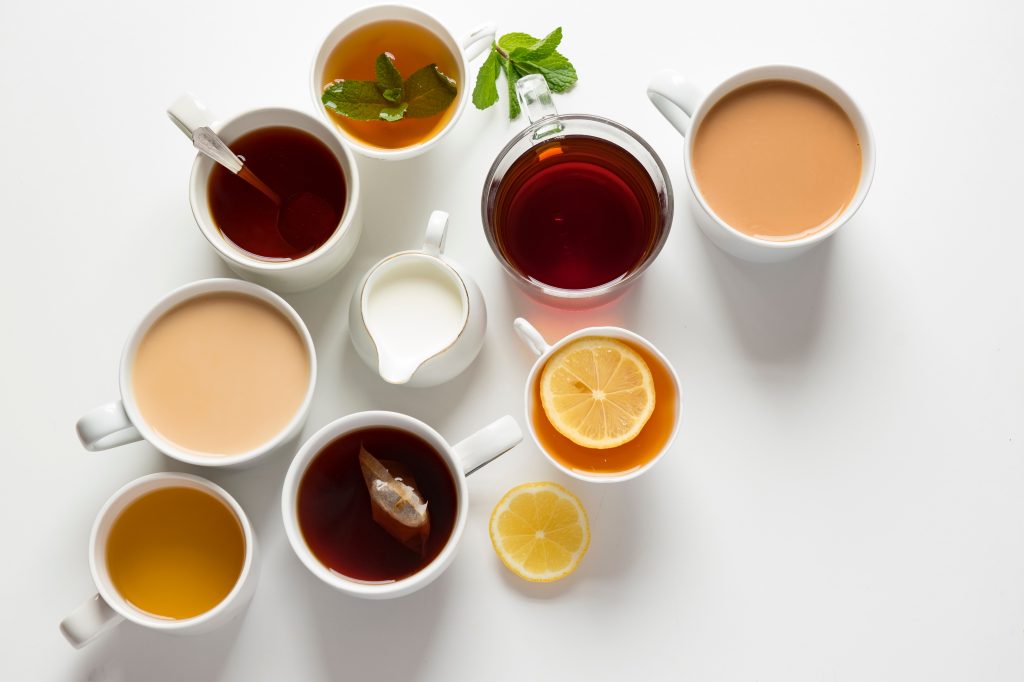 Hot Tea Month: Know the 5 Most Common Types of Tea and Their Benefits
Do you want to know the most common types of teas people drink in this Hot Tea Month of January, their health benefits, and why tea is the world's second most popular drink (after water)? Are you more of a loose-leaf tea type of a person or do you strongly prefer the bagged versions of it? Do you like your tea hot or iced?
How you prepare your tea doesn't matter at all. What matters is that you'll get to kick 2019 off by cozying up to a cup of your favorite drink.
Why Drink Tea?
Did you know that tea can actually improve your health? Aside from the fact that it has less caffeine than coffee, it's also packed with plenty of antioxidants that keep your body from getting rusty. Furthermore, studies have shown that drinking tea reduces the risks of stroke and heart attacks, helps in losing weight, protects your bones and teeth, boosts your immune system, staves off cancer, and soothes your digestive system.
Most Common Types of Tea
In celebration of Hot Tea Month, Breast Cancer Car Donations gives you the five most popular kinds of tea. Let's dive in and learn more about each one of them:
Unlike other types of tea, the process of producing the oolong tea is a meticulous process, which makes it unique. Mature leaves are carefully selected and picked before they're withered, rolled, oxidized, and heated. Don't be surprised if you find a wide array of aromas and flavors of oolong teas depending on their oxidation levels.
The reason why green tea has this gorgeous pale or dark green color is that it lacks oxidation. As a matter of fact, in China, the leaves are processed by heat through roasting or pan-firing to produce bolder, more citrus-like flavors of tea. Moreover, in Japan, the leaves are steamed, that's why the Japanese versions of green tea are much more delicate in flavor.
If you have kids who want to try drinking tea, you can go for the naturally caffeine-free Rooibos. Its surprisingly sweet flavor is largely due to the fact that its needle-like leaves lack bitter tannins. Another name for this variety that's indigenous in South Africa is "Red Bush Tea."
What the people in China call "red tea" is known as black tea and is the most well-known variety in the West. Young leaves are fully oxidized to make this beverage. Black tea has two types—full leaf (more refined) and broken leaf (more brisk and higher in caffeine).
Did you know that herbal tea is not exactly tea? It's made of a slew of herbs such as flowers, mint, botanicals, and roots. These floral and plant infusions, which have a range of pleasing aromas and excellent tastes, are very popular in the market.
Stay Healthy in 2019!
This New Year, let's resolve to stay in the pink of health! One of the best ways to achieve this goal is to incorporate tea into your diet. You can choose from any of the most common types of tea we've listed above.

How You Can Fight Breast Cancer in Your Community
Did you know that you can make a massive impact in your community if you donate your car or any other type of unwanted vehicle to Breast Cancer Car Donations? Your donation will help support two of the nation's leading nonprofit organizations engaged in the fight against breast cancer—the American Breast Cancer Foundation (ABCF) and Women Involved In Nurturing, Giving, Sharing, Inc. (WINGS). These IRS-certified 501(c)3 charities provide comprehensive breast health services in various communities all over the country that are geared towards, breast cancer prevention, early detection, treatment, cure, and rehabilitation.
While your charitable contribution will greatly benefit breast cancer patients and their families, you will also reap rewards—including a top tax deduction—after we sell your donated vehicle through auction.
For more information on our vehicle donation program, check out our FAQs page. For inquiries, you may call us at our toll-free hotline 866-540-5069 or send us a message online.
You can make your donation by filling out our secure online donation form or calling us directly. We accept almost all types of vehicles regardless of their age and condition. We also accept vehicle donations anywhere in the United States since we have car donation programs in all 50 states.
Benefits Galore with Your Car Donation
Knowing full well the most common types of tea in this Hot Tea Month of January will definitely serve you in good stead. Donating a vehicle you no longer want for the benefit of needy breast cancer patients in your area will also be beneficial to you in more ways than one. Call us at 866-540-5069 and help bring down breast cancer numbers in your community by donating your old car to us today!