Holiday Fails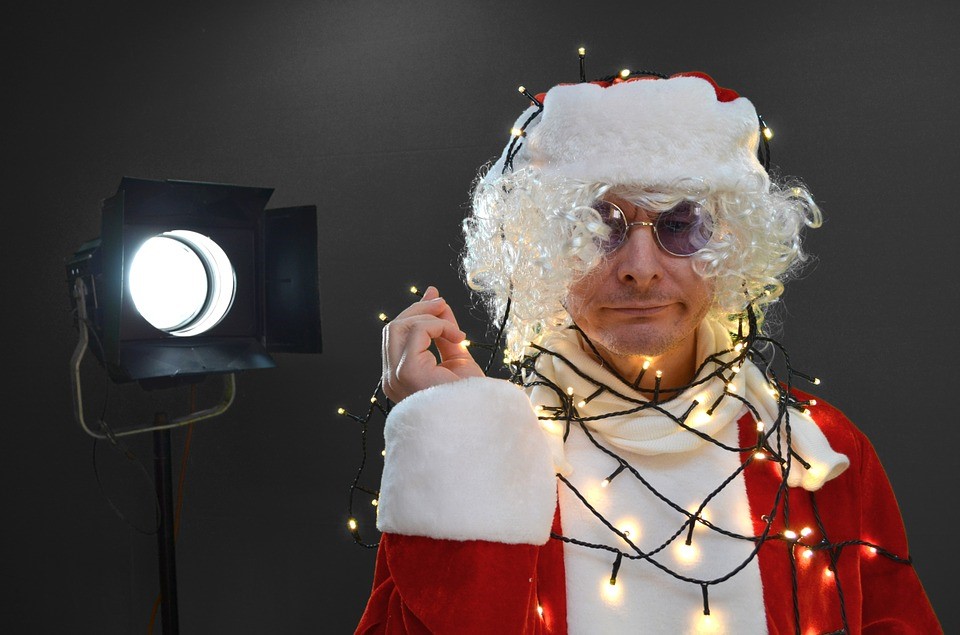 12 Holiday Fails That Will Tickle Your Funny Bones!
Another holiday season has just gone by, leaving behind wonderful memories to cherish for quite some time on until the next holiday season arrives. Perhaps, some of us still see and hear in our minds those carolers, elaborate and festive decors, pine trees, Christmas songs played in malls, and busy families plotting an epic holiday.
We have seen numerous family holiday postcards, Instagram photos, and Facebook posts—and some of them contain hilarious bloopers. Thankfully, some of these classic blunders have been caught on camera. Here are the top 12 holiday fails:
1. When the holidays hit her hard… literally.
Sometimes it just sounds really fun to sing a Christmas song before putting up that star, right? That's how the holidays can be so exciting… It brings out the diva in everyone! Or in this case, dive-a.
2. Ice, ice, baby…
Snow is making the entire place a winter wonderland. What happens next? Well, there will always be that one kid who'll stick their tongue on ice — happens every year.
3. Do you want to build a snowman? Again?
This boy seemed to have put a lot of effort to create a unique, towering snowman and he's proud of it! The problem was, it only took Mr. Snowman a minute to stand tall.
4. Surprise!
Opening gifts can be exciting. But this dad, in particular, was way too excited.
5. Santa's groove!
Oh, the effort of making the kids' Christmas unforgettable…
6. When Santa's not old-school anymore. 
In today's modern world, Santa Claus is becoming too cool for chimneys. Why slide down a smokestack when it's possible to ride a hoverboard and, well, slide?
7. Taking the plunge!
Taking unique holiday photos, like showing the backs instead of the faces, is now considered as "artsy." Sometimes, though, the photo still appears to be a flop. (Still fun making such memories, though!)
8. Thumpety thump thump!
"Frosty the Snowman, was a jolly happy soul,
with a corn cob pipe and a button nose, and two eyes made of coal.
There must have been some magic in that old silk hat they found,
For when they placed it on his head, he began to dance around!
Thumpety thump, thump, thumpity thump, thump,
look at Frosty go… down."
9. Artificial in-chimney-ation!
To create a perfect Christmas atmosphere, these ladies worked for several hours to build themselves a decent-looking fireplace. But, Santa's curious elf decided to inspect the fireplace … and the verdict? It's "for your eyes only."
10 & 11. Santa's lap
For many kids, sitting on someone's lap is an honor and something to be excited about…
But apparently, this little guy's not too pleased…
12. A family that puts up the Christmas star together…
Like putting a cherry on top of a delicious ice cream parfait, putting up a star on the Christmas tree is like making the tree "complete." For many families across the globe, doing this together as a family or allowing the youngest member to put it on top is a tradition. However, tradition can sometimes be broken or go out of balance — literally, for this family.
Spare a Thought for Needy Breast Cancer Patients
Ah, the holidays… A time for love, warmth, cheer, and laughter… sometimes, too much of that. You might have had your fair share of holiday fails last year. Well, you can get ready for more later this year!
As you relish the hilarious moments you had last holiday season, can you spare a thought for the breast cancer patients in your community who had just gone through a painful holiday season and are still suffering from the symptoms of this life-threatening disease?
Extending a helping hand to them is easy and won't hurt your pocket a bit. In fact, it can even be advantageous to you. If you have a vehicle you no longer use and want to dispose of quickly, donate it to us at Breast Cancer Car Donations.
We will swiftly haul away your vehicle and auction it off. We will then use the proceeds to support the comprehensive breast services that our charity partners deliver to various communities throughout the country. The services provided by these IRS-certified 501(c)3 nonprofit organizations include free breast cancer screening for all interested and needy individuals to enable early detection of the life-threatening disease, breast cancer education campaign, and financial assistance as well as access to medical facilities for uninsured and underserved breast cancer patients so they can undergo full treatment, thus boosting their chances of surviving the disease.
Thus, you can actually help save lives with your car donation!
Moreover, your charitable contribution will entitle you to receive a top tax deduction that can significantly lower your tax bill.
To get to know us better, check out our FAQs page. If you have questions, you may phone them to us at our toll-free hotline 866-540-5069 or send us a message online.
You can make your car donation by filling out our online donation form or calling us directly. We accept vehicle donations anywhere in the United States since we have car donation programs in all 50 states.
Share Your Happiness
As you laugh out loud at the holiday fails we've just shown, why not share your happiness to the less fortunate people in your midst, including those breast cancer patients whose families have little resources to pay for their full treatment? Call us at 866-540-5069 and help save lives with your car donation!