Help Save Up to 8 Lives on National Donor Day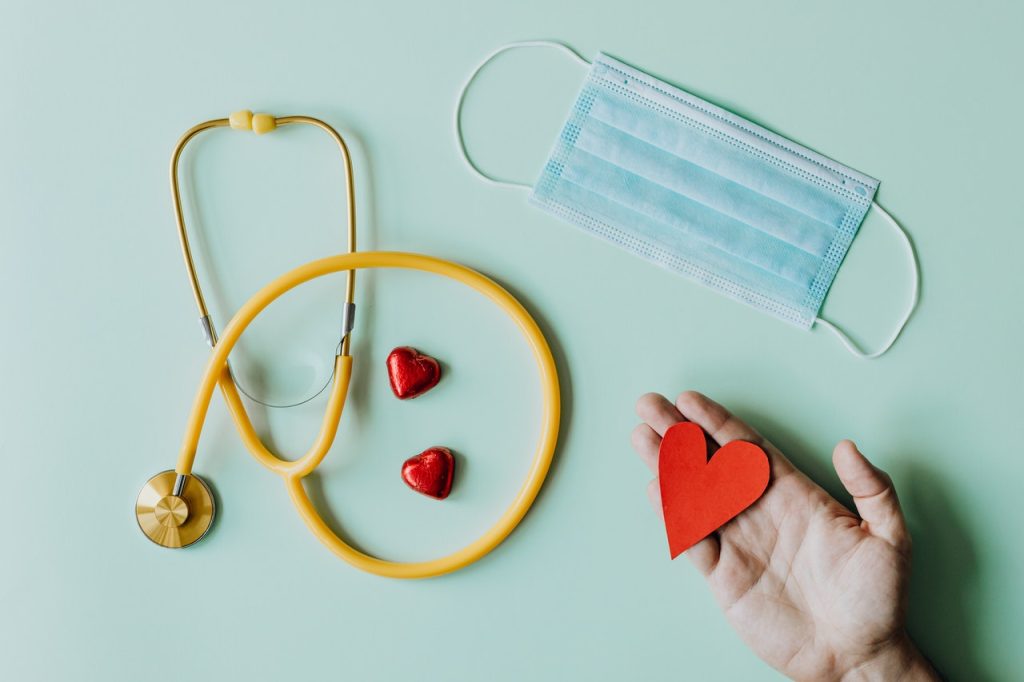 Support the Advocacy in 3 Ways This February 14th
Did you know that you can save up to eight lives if you register as an organ donor? A healthy donor can donate one heart, two lungs, one liver, one pancreas, two kidneys, and his intestines to patients struggling to survive.
A most timely day to enlist as an organ donor is on February 14th. That's a day celebrated not just by lovers for Valentine's Day. It is also known for another celebration of love from people who are willing to donate their organs to help extend the lives of others. February 14th is recognized in the United States as National Donor Day.
The annual event was organized by the Saturn Corporation and its United Auto Workers partner in 1988 with the support of the United Department of Health and Human Services and many nonprofit health organizations.
The celebration seeks to highlight the importance of body parts donation. It is focused on five parts — organs, tissues, marrow, platelets, and blood.
National Donor Day provides a great opportunity for many organizations to promote awareness about how donation impacts the lives of people suffering from severe and life-threatening medical conditions. It also provides an avenue for holding events such as blood donation drives and organ and tissue donation sign-ups.
In the U.S, over 109,000 men, women, and children were on the national waiting list for organ donation as of September 2020, according to the Health Resources and Services Administration. Every nine minutes, another person is added to the growing list of patients in need of organ donation.
In 2019, a total of 39,718 transplants were performed to save the lives of patients. However, 17 people die daily because they fail to get the organs they need in time.
There is strong support for organ donation in the United States. A survey cited by the Health Resources and Services Administration indicated that 90% of Americans support the idea but only 60% have signed up for organ donation.
How You Can Best Celebrate National Organ Day
The best way to celebrate National Donor Day on February 14th is by helping save lives, and you can do that by becoming a donor. You can also use your voice to encourage others to do the same. Here are the meaningful ways to support the advocacy.
1. Sign up as an organ donor.
You can become an organ donor by registering through DonateLife.net. When you apply for a driver's license or renewal, you can also indicate "yes" to the organ donation option. You can also sign up for an organ donation card.
2. Inform your family about your choice.
Talk to your family about your decision to become an organ donor. Include donation in your advance directives and legal documents.
3. Educate yourself and become an advocate.
Educate yourself about the details of organ donation so that you may spread credible information to your family, friends, and community. You can help drum up awareness about the importance of donation when you are well aware of the advocacy.
Another Way You Can Help Save Lives
If you're not ready yet to become an organ donor, you can still help save lives by doing a simple act of charity. We're talking about donating an unneeded vehicle to us at Breast Cancer Car Donations. Such a donation will bring immense benefits to destitute breast cancer patients in your area.
We'll sell your vehicle at an auction and use the proceeds to generate funds for our breast cancer-focused charity partners. These are IRS-approved 501(c)(3) nonprofit organizations that provide comprehensive breast health services to all who need them, with uninsured and destitute breast cancer patients as their primary beneficiaries.
Thanks to your charitable gift, these patients will be given easy access to medical facilities where they can undergo all types of treatment prescribed for them by their health care providers, including surgery, chemotherapy, and radiation treatment.
Our charity partners also help breast cancer survivors, providing them with follow-up care, including laboratory work, annual mammograms, and physician visits five years after remission. Other beneficiaries get to receive free breast cancer screening and prevention and education services.
You'll also benefit from your charitable contribution since it will automatically entitle you to receive a maximized tax deduction in the next tax season. Moreover, we'll provide you with our free pickup and towing service.
However, the best reward you'll get is the great joy and satisfaction you'll feel, knowing that your act of charity will help save lives.
You can donate nearly any type of vehicle regardless of its condition. We can collect your donation wherever you live in the United States since our vehicle donation program covers all 50 states.
For more information, feel free to check out our FAQs page. If you have questions, call us at 866-540-5069 or contact us online.
Decide to Donate Today!

Your old clunker may be the key to helping a struggling breast cancer patient survive their ordeal. Call Breast Cancer Car Donations at 866-540-5069 or fill out this form to donate to us your extra vehicle right now!