Healthy Summer Road Trip Snacks To Pack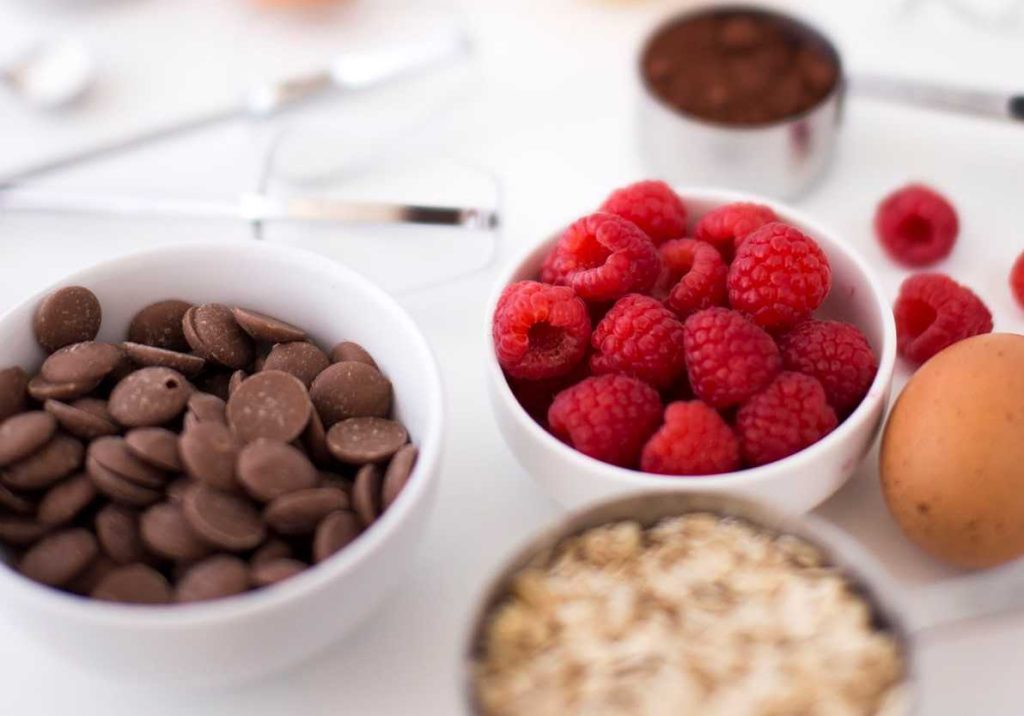 Healthy Summer Road Trip Snacks to Pack
You got to admit — summer isn't complete without an exciting road trip. It's pretty much the perfect season to explore places you've never seen before, head to a faraway beach, or visit your relatives who live in another town. Whether you're traveling alone or with your loved ones, it's always such a thrill to embark on a road adventure.
However, there will be some challenges along the way — bad weather, heavy traffic, and difficulty in finding healthy snacks in pit stops and convenience stores. Sad to say, most of these places don't sell nutritious portable snacks. That's why you should prepare and buy your snacks ahead of time.
Before you hop on your car and hit the road, you better pack these healthy goodies:
Dark chocolates are proof that chocolates are truly good for the health. They're packed with antioxidants and caffeine to keep you energized. They also leave you feeling full quickly.
A bag of trail mix nuts is always a good idea when you're on the go. Not only do nuts provide an ample amount of healthy fats, fiber, and protein, but they're also super easy to eat on bumpy roads. If you're looking for tips to create your mix, get your inspiration from this list of delicious trail mix recipes.
What's a healthier alternative to potato chips? Definitely homemade fruit chips! Banana chips, apple chips, pineapple chips — you name it! With these chips, you won't feel an ounce of guilt about ruining your diet!
Chew on a couple of sweet apple slices while you're steering the wheel or enjoying the view from the passenger's seat. Either way, you'll find your stomach satiated in no time.
Don't forget to pack your carrot sticks, celery, or avocado fries along with your other road trip essentials. You'll thank yourself for it! Here are other veggie treats to snack on, just in case you're running out of ideas.
Protein bars aren't just about protein. They're also rich in carbs, minerals, and vitamins, making them essential road trip snacks. However, since many protein bars contain sugar and other additives, it's important to buy bars that are only made from whole nutritious ingredients.
Seriously, who doesn't love peanut butter? You can't go wrong with a jar of this nutritious and high-protein snack. Whether you prefer to use it as a dip for your sliced apples or you've always been eating it straight from the container, peanut butter will never let you down while you're on a road trip.
You'll need to store good fats into your body, and avocado is an ideal choice for this. This fruit is also a good source of nutrients such as folate and potassium, as well as vitamins C and E. Slice your avocado in half and scoop out the flesh with a spoon, or better yet, bring a mix of ripe and unripe avocados.
You can't just drive around without staying hydrated, especially on a scorching hot summer day. Bring a big jug of cool water. Be sure that you keep it chilled by adding some ice before leaving for your destination.
If water won't be enough to quench your thirst, veggie juice can be a great addition. While fresh is always best, bottled juice works, too.
Join the Fight Against Breast Cancer!

If you have a car that you no longer drive, donating it to Breast Cancer Car Donations would be the best way to get rid of it. When you do so, you'll get to make a difference in the lives of needy breast cancer patients in your community.
We sell vehicles donated to us and use the proceeds to help fund the comprehensive breast health services being delivered by our charity partners. These nonprofits use the money to provide their beneficiaries with financial assistance, easy access to medical facilities for their treatment, counseling, breast cancer screening, and other breast cancer prevention and education services.
As our donor, you will also have your share of benefits, one of which is a huge tax deduction. We'll mail to you your 100-percent tax-deductible sales receipt after the auction of your vehicle. You can use this to claim your tax deduction when you file your itemized federal income tax return in the next tax season.
You also don't have to pay for the towing of your vehicle because that's on us! We offer free towing in all parts of the United States.
You can donate almost any type of vehicle regardless of their condition.
To get to know our vehicle donation process, you may check out our FAQs page. Don't hesitate to call us at 866-540-5069 or leave us a message here if you have any concerns or questions. We would love to hear from you.
Ready to Part Ways with Your Beater?
After so many years of driving your commuter car, it's finally time to say goodbye to it by donating it to us at Breast Cancer Car Donations. You have no idea how such a gift can impact the lives of destitute breast cancer patients. Call us at 866-540-5069 or fill out our online donation form now!