Healthy Habits To Keep Even After Covid-19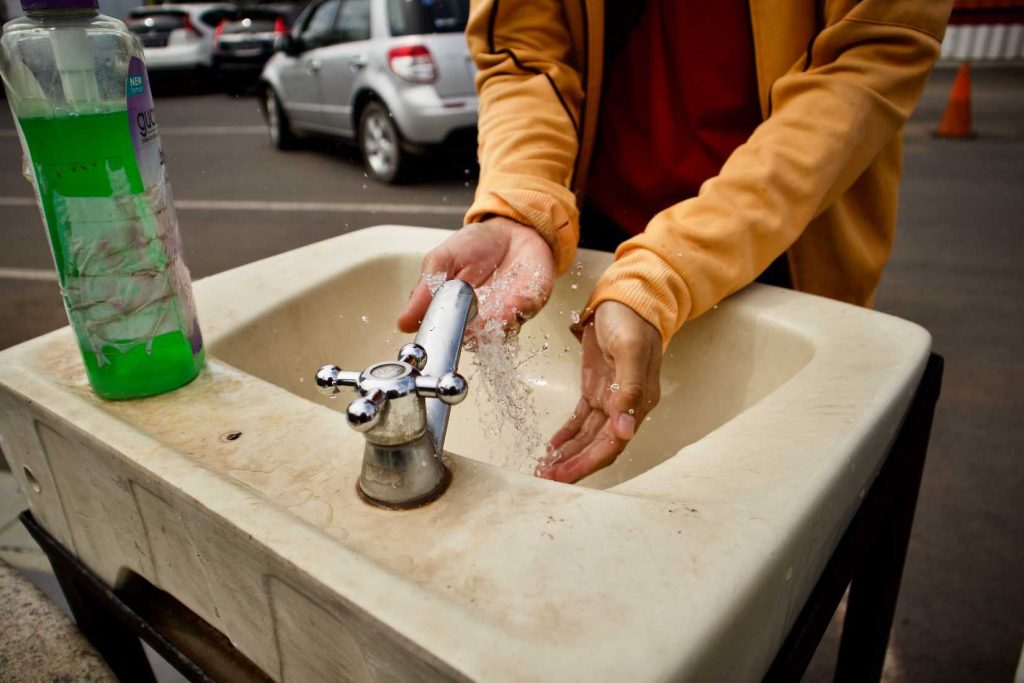 Healthy Habits to Keep Even After the Covid-19 Pandemic
Even after the Covid-19 pandemic dies down, it's still crucial to continue practicing those healthy habits we've learned to live with. They were able to protect us from the deadly and highly infectious novel coronavirus, which means that they are effective in warding off diseases. That said, here are some of the germ-fighting habits you better keep once the world finally says goodbye to the outbreak when we finally find a way to stop the coronavirus from spreading:
Wash your hands properly.
While you might have been practicing this habit since you were a child, you might have only learned the correct handwashing technique just a couple of months ago. Be sure you wash your hands as frequently as possible, especially before eating, after using the bathroom, and after touching surfaces in public. Don't forget to give your thumbs and other fingers the thorough scrubbing they need.
Keep an active lifestyle.
Since the pandemic has taught us that building a strong immune system is an effective way to reduce the risk of infection, it makes perfect sense that you'd want to have an active lifestyle to boost your immune system. This doesn't necessarily mean hours of strenuous exercise. Thirty minutes of walking, biking around your neighborhood, or even dancing as you're tidying up your room can make a big difference to your health.
Another way to boost your immunity levels is by nourishing your body with the right food. You probably learned to cook new healthy dishes, and perhaps even came up with your own recipes, while you were under home quarantine. Focus on vegetables, fruits, fresh food, and whole grains, and stay away from fast food.
One of the things to be grateful for about the lockdown was that it allowed you to catch up on sleep. Although there might have been some nights when you had trouble falling asleep, you still had opportunities to take naps in your free time. When things go back to normal, maintaining a healthy sleeping habit should be your priority, as it plays a key role in strengthening your immune system.
A valuable lesson everyone learned from the pandemic was to maintain physical distancing. By the time the coronavirus becomes history, it's still useful to keep this habit going, especially if you're around people who are sneezing or coughing.
Use a mask in public when you're sick.
If you're feeling a bit under the weather but you need to go out, wear a face mask or any face covering to prevent the spread of germs. That way, you wouldn't have to worry about others getting infected.
Help Empower Breast Cancer Victims in Your Community

Do you have an old clunker in your garage that's been untouched for several months already? How about you get rid of it for the benefit of your fellow Americans who are currently fighting for their lives against breast cancer? All you got to do is donate it to us at .
We'll sell your donation in one of the top auction houses in our network and distribute the proceeds to our nonprofit partners. These are IRS-approved 501(c)3 organizations that cater to underserved and uninsured breast cancer patients. The funding that comes from our vehicle donation program enables these nonprofits to support their beneficiaries through a range of breast health services, including free and easy access to breast cancer screening, diagnosis, and treatment.
Within 30 days after we auction off your donated car, we'll mail you your sold vehicle's 100% tax-deductible sales receipt. This receipt grants you the right to claim a hefty tax deduction in the next tax season. Visit this page to learn more.
To ensure your safety, we can arrange for a contactless pickup and towing of your donated vehicle.
If you have any questions or concerns, you may talk to one of our donation specialists by calling 866-540-5069. You may also reach us online and we'll respond to you as soon as we can.
Ready to Donate?
Fill out our online donation form or give us a call at 866-540-5069 right now! We can't wait to save lives with you!