Health Benefits of a Bubble Bath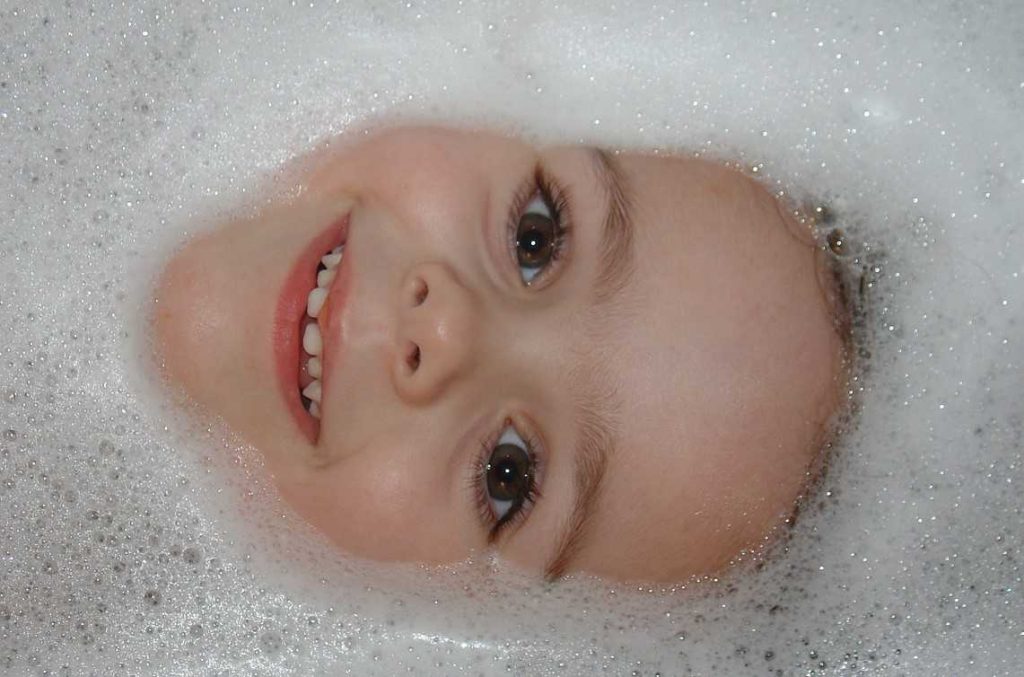 January 8 – National Bubble Bath Day: Discover the 5 Health Benefits of a Bubble Bath
Enjoying a warm, relaxing, and bubbly bath on January 8 – National Bubble Bath Day is one of the best ways to pamper yourself after a long and chilly winter day. Nothing compares to the incredible feeling of slipping into the warm bubble bath for a nice, relaxing soak in the middle of winter. Thanks to the bubbles that trap the heat in the water, you can enjoy longer periods of respite while reading a book or listening to your favorite music.
What Are the 5 Health Benefits of a Warm Bubble Bath?
Not only are bubble baths a nice way to warm you up on a cold winter day, but it's beneficial to your health as well! Even a short 15-minute soak can have amazing effects on your body.
Since January 8 is National Bubble Bath Day, Breast Cancer Car Donations encourages you to take a look at these 5 health benefits of a bubble bath:
1. It brings down your stress levels.
Bubble baths are the perfect way to de-stress after a long day. It stimulates the production of serotonin in the body, which is associated with happiness. When you indulge yourself with warm bubble baths, you allow the water to melt all your stress away as you enjoy your own "me time."
2. It helps you sleep better.
Sleep is the most effective way for our bodies to recharge. Enjoying a warm bubble bath before bedtime helps aid in the production of melatonin, a hormone responsible for sleep, and helps you drift off to the dream world in a snap. Add essential oils to your warm bath and you'd be setting yourself up for a good night's sleep.
3. It eases the tension in your muscles.
Sometimes, lying down to ease muscle tension is not enough. However, a warm bubble bath can provide you with the relief you need. As the warmth of the water increases the blood flow in your muscles, your tension is relieved and your tight muscles get loosened.
4. It works wonders for your skin.
Other than muscle relaxation, warm bubble baths are also good for the skin. The warmth of the water opens up blood vessels, allowing more blood to flow to the tissues, thus promoting tissue repair. Soaking in warm water also helps hydrate the skin and open up pores for more effective cleansing.
5. It boosts your immune system.
Regular bubble baths are also a good remedy for colds and flu. If you find yourself suffering from congested nasal airways, inhaling the steam of a warm bath can help de-clog your nose and restore your normal breathing. Elevated body temperatures also enhance the performance of your body's immune cells that are responsible for protecting you from viral and bacterial infections.
Donate a Clunker on National Bubble Bath Day
While you're enjoying a nice and warm bubble bath on National Bubble Bath Day, consider turning over any type of unwanted vehicle to Breast Cancer Car Donations to fully relieve you of stress. Your donation can potentially save the lives of breast cancer patients in your local area.
By selling your clunker through auction, we'll turn it into a powerful instrument that will help our IRS-certified 501(c)3 nonprofit partners in delivering comprehensive breast health services to uninsured and underprivileged breast cancer patients.
You can donate wherever you are in the United States since we have vehicle donation programs in all 50 states. For more information about our donation process, check out our FAQs page. You may also call us at 866-540-5069 or send us a message online.

Do Something Special Today!
As you find time to relax to mark National Bubble Bath Day on January 8, think of the stress and tension gripping the minds and bodies of breast cancer patients – and how you can help ease that with a car donation. Call us at 866-540-5069 or fill out our online donation form now to make a difference in the lives of those who've been touched by breast cancer.