Great Outdoors Month: 4 Fantastic Ways to Revel in the Wonders of Nature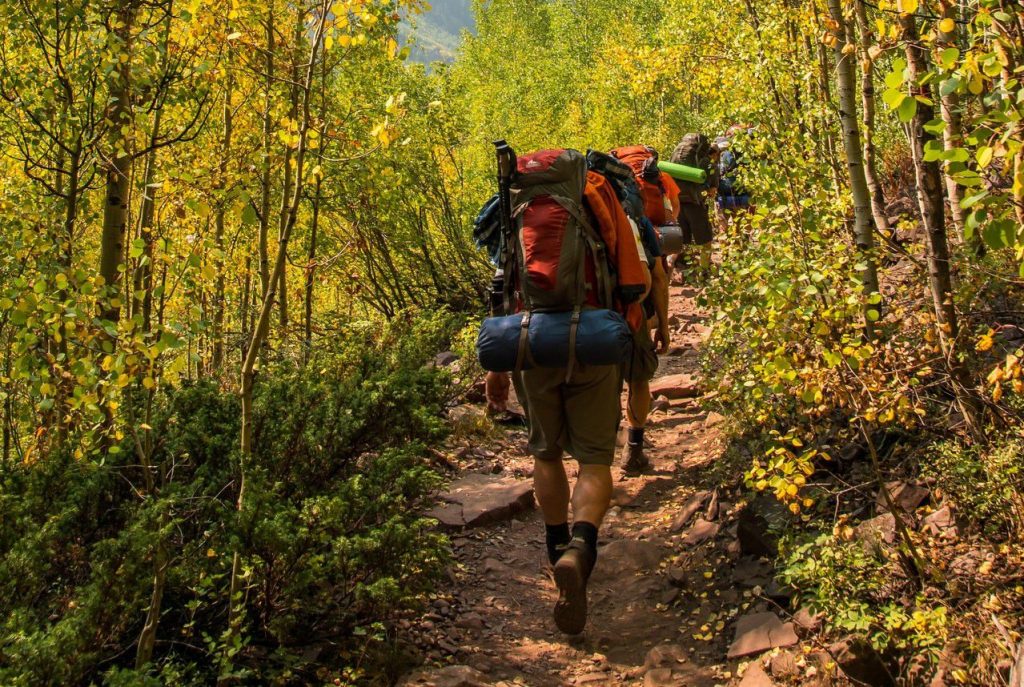 This June, Head Outside Into the Natural World!
While a lot of people would most likely agree that spending time outdoors can do wonders for the mind, body, and soul, busy schedules and hectic lives make it challenging for them to find the time to head outside into the natural world. In celebration of the Great Outdoors Month this June, try to get out into nature, take in the fresh air, and revel in awe-inspiring views.
4 Ways to Enjoy the Great Outdoors
Are you ready to connect with nature? Breast Cancer Car Donations shares some of the best ways to keep in touch with the natural world and have fun doing it.
1. Have a picnic!
Besides being a time-honored tradition, going on a picnic at the nearest park is an excellent way to relax outdoors with your family and friends. If you're not in the mood to whip up elaborate meals, take-outs will do! If a trip to the local park isn't possible, you can still throw down a blanket in your own backyard garden and dine al fresco with your family. Or, you can have lunch or dinner on your patio.
2. Watch the sunrise or sunset!
One of the best ways to prepare yourself for the day ahead is to marvel at the sunrise from your backyard sanctuary or a picturesque spot with a breathtaking view. Likewise, taking time to sit and soak in the late afternoon rays as you watch a sunset can melt away the stresses of a long day.
3. Sleep under the stars!
There's nothing more relaxing than escaping the hustle and bustle of modern life by going camping in a national or state park. Pitch a tent, build a campfire, roast marshmallows, swap stories with your loved ones, and keep your eyes peeled for meteor showers before falling asleep under the stars.
4. Get some steps in!
Whether you're looking to head into the woods to spend the day walking through the wilderness or take a stroll around the block with your family or a furry friend, you'll thank yourself for getting some steps in. Since walking pulls you away from stressors and gives you time to think, doing this outdoor activity is like pushing your mind and body's reset button.
Do Something Wonderful for the Breast Cancer Patients in Your Community
Consider yourself lucky if you're healthy enough to spend time exploring the great outdoors. Those who have been diagnosed with breast cancer can only dream of going on a camping trip or taking a hike in the woods.
If you have a soft spot for them, consider donating your extra vehicle to us at Breast Cancer Car Donations. We'll use your donation to help save their lives and improve their overall well-being.
Our team will sell your car through an auction and use the proceeds to support the life-saving programs of our charity partners. These IRS-approved 501(c)3 nonprofit organizations use the funding we give to provide uninsured and indigent breast cancer patients with easy access to top cancer centers as well as financial assistance to cover the costs of their treatments, doctor consultations, hospital fees, medications, follow-up care, and other essential health care services. Other beneficiaries get free breast cancer screening and diagnosis.
Donating to us is quick, simple, and hassle-free. The only thing you need to do is to inform us of your decision to donate a vehicle to us. Our team will handle everything for you from that point onward, including all the paperwork and the free pickup and towing of your vehicle anywhere in the United States.
Within days following the sale of your vehicle, we'll mail to you your 100% tax-deductible sales receipt. With this receipt, you can claim the maximum tax deduction in the next tax season.
Aside from the valuable material rewards that you'll get from your donation, you'll also be privileged to enjoy a most satisfying donating experience, knowing that your gift will help save lives.
We accept almost all types of vehicles, including those that are no longer in good condition. Head over to this page to learn what else you can donate aside from cars.
If you have any questions or concerns about our donation program, including our quick and easy donation process, feel free to contact us anytime through our toll-free hotline at 866-540-5069. You may also write to us here.
Turn Your Car Into a Beacon of Hope Today!

Turn your unwanted vehicle into a beacon of hope for those whose lives have been touched by breast cancer. Call Breast Cancer Car Donations at 866-540-5069 or fill out our secure online donation form now!