Grandparents Day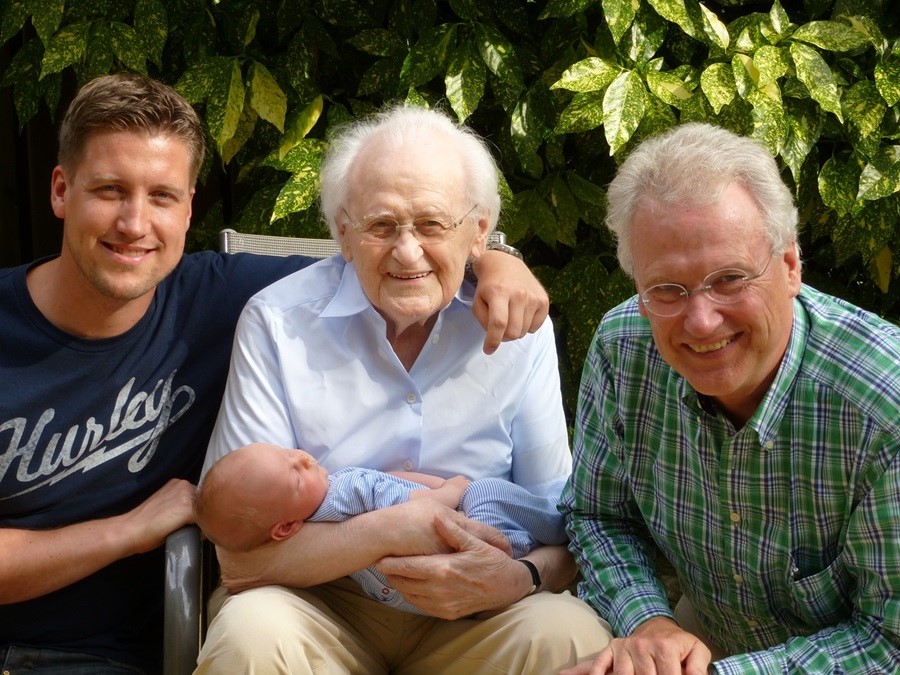 Grandparents Day, September 9: The Fun Things You Can Do to Honor Your Gramps and Grannies
We all have our personal heroes in life—our parents, mentors, best friends, and our grandparents. Our gramps and grannies have played a huge role in influencing our moms and dads, who in turn, have molded us into who we are today. This is why we have Grandparents Day, a special day entirely dedicated to them.
National Grandparents Day is celebrated every first Sunday after Labor Day, and this year it falls on the 9th of September. Everyone is encouraged to reach out to their folks' folks. Whether it's by visiting them, taking them out for lunch, or by simply sending them a heartfelt card, what really matters is that these sweet elderly people are remembered and appreciated.
What makes this annual event interesting is that it has its own official song and flower—"A Song for Grandma and Grandpa" and forget-me-not, respectively. So if you're wondering what flowers to include on your bouquet for grandma, you now have an idea!
How Grandparents Day Started
Grandparents can thank Marian McQuade for their special day. It was sometime during the 70s that this West Virginia native decided to raise awareness to honor elderly people.
While volunteering as a community organizer for men and women over 80, she saw how many of these senior residents were neglected by their families. This gave birth to her call for a special day devoted for grandparents to spread the message that people need to look after their elders.
In 1978, McQuade succeeded in her campaign with then-President Jimmy Carter declaring Grandparents Day to be observed annually on the first Sunday following Labor Day.
Ways You Can Celebrate the Occasion
There are many fun things you can do to honor your grandparents on this occasion. It doesn't have to be a lavish preparation, nor should you be spending lots of cash on it. Trust us, your presence alone can mean the world to them.
Here are some tips that we at Breast Cancer Car Donations have come up with to help you celebrate Grandparents Day:
Every grandparent loves a surprise visit from their grandkids. You know what else would make it better? Bring them presents!
Invite them out for a fun-filled day.
It might have been years since your grandpa went out fishing. Your grandmother had probably forgotten about what it's like to spend the day on her favorite park. Brighten up their day by simply taking them out to do their favorite activities.
When you were a child, your grandma would always stuff your stomach with her delicious homemade treats. It's your time to pay back the favor with your own special dish.
Mail them a handwritten card.
If your grandparents live in another state, let them know how much you appreciate them through a letter. While sending it to them through an email or text message is faster and easier for you, a touch of tradition just makes it more meaningful for them.
Walk them through memory lane.
Recalling joyful events not only brings a positive feeling, but it's also a great way to bond. Bring your grandparents to somewhere significant to them when they were still young or just bring up a past incident that they can laugh about.

Celebrate Grandparents Day with a Charitable Deed
Make your grandparents proud by showing them how much of a kind-hearted person you have become! All it takes is a simple contribution to Breast Cancer Car Donations. Give us an old or unneeded vehicle, and we'll use it to support thousands of women suffering from the deadly disease.
Through your donation, you make it possible for these breast cancer patients to receive the support and treatment they deserve. Apart from that, you'll also help fund breast cancer projects and research.
To know more about Breast Cancer Car Donations, our donation process, and the rewards that await our donors, including free towing services and significant tax deductions, feel free to call our toll-free 24/7 hotline 866-540-5069. You can also visit our FAQ's page or contact us online for any inquiries.
You can make your car donation by filling out our online donation form. We can accept your car donation anywhere in the United States since we have car donation programs in all 50 states.
Are you ready to celebrate Grandparents Day in a special way? Call us at 866-540-5069 and tell us you're donating a vehicle to Breast Cancer Car Donations. We can't wait to save lives with you!