Grab a Bowl of Your Favorite Oatmeal — National Oatmeal Day Is Here!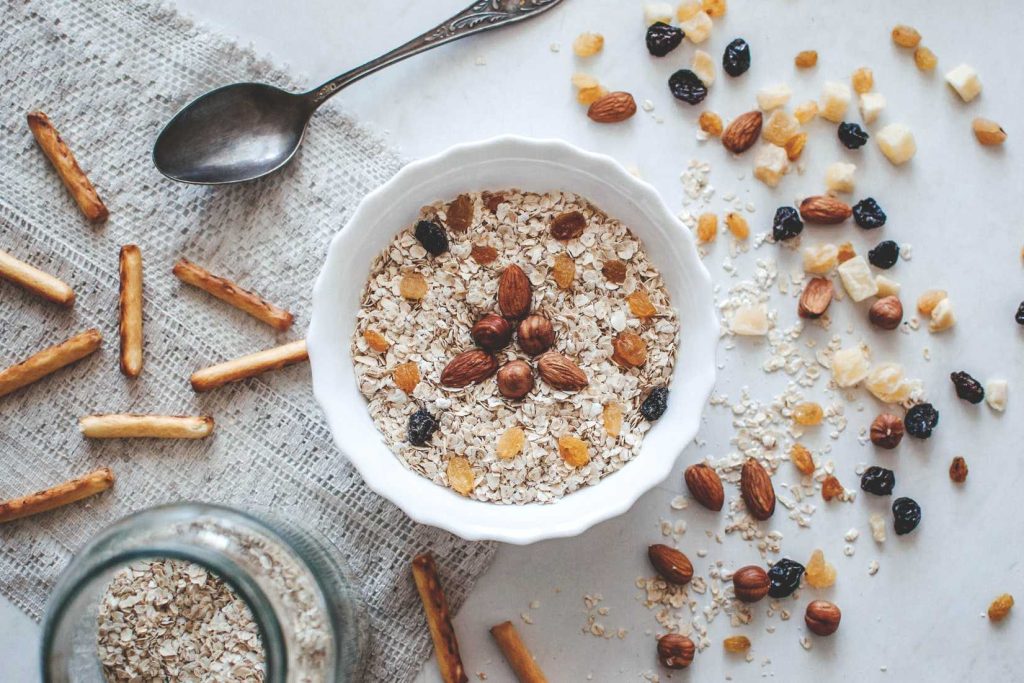 This October 29th, Celebrate the Holiday in 4 New Ways
Since oatmeal is one of the healthiest and most versatile foods around, it's not surprising that a day was created to honor it. Whether or not you're an oatmeal fanatic, National Oatmeal Day is the perfect occasion for you to go crazy on this nutrition-packed food. Since it's gluten-free and loaded with minerals and antioxidants, you have no reason to feel guilty about having a bowl of oatmeal for breakfast, lunch, and dinner!
Health junkies know that the best way to start the day right is by filling their bellies with a hearty oatmeal breakfast. Fueling your body with all of the food's essential nutrients is enough to give you the energy you need for the day.
Here are just a few of the superfood's many health benefits:
It boosts your immune system.
Oatmeal contains beta-glucan fiber, which helps your body's neutrophils arrive at an infected site more quickly. Neutrophils are a type of white blood cell that helps heal damaged tissues and resolve infections. This means that the faster these neutrophils get to their destination, the sooner they destroy infection-causing pathogens.
It's good for your heart.
Avenanthramides are powerful antioxidants that help fight inflammation, reducing a person's risk of coronary heart disease. If you're guessing that you can find these antioxidants in oatmeal, you're absolutely correct!
If you're having one of those days when you struggle to take a dump, oatmeal might just be the medicine you need. The food is rich in soluble and insoluble fiber, both of which are instrumental in regulating bowel movement.
It controls your blood sugar level.
Medical experts often advise diabetic people to eat oatmeal at least once a day. It's because oats are high in contents that aid blood sugar stabilization: soluble fiber and complex carbohydrates.
If you ask any dietician what's an ideal breakfast choice to lose weight, expect most of them to recommend oatmeal. Oatmeal contains plenty of fiber, and fiber makes one full for longer periods.
What else is there to love about oatmeal besides its health benefits, you ask? Well, you can grab a bowl anytime you wish to. It only takes a few minutes to prepare, and it goes well with certain fruits, grains, nuts, chocolate chips, and even peanut butter. Plus, you can choose among three types of oats — rolled, steel-cut, or instant oats!
4 New Ways to Celebrate National Oatmeal Day
Many people can only be expected to use this unofficial holiday to indulge in oatmeal mixed with delicious toppings. If this is how you've been celebrating National Oatmeal Day for the past years and you're eager to do something else for a change, these four suggestions might work for you.
1. Try a new and unique recipe.
If you love the sound of sunrise mango oatmeal or you're curious about oats with veggies, you should check this article out. Then again, there's always Pinterest to inspire you.
2. Bake, bake, bake.
Forget those breakfast or overnight oats and challenge yourself this time by baking an oatmeal dessert instead. Blueberry oatmeal muffins, oatmeal raisin cookies, or banana-oat snack cake — you have tons of options to choose from!
3. Get an oatmeal bath.
Yep, you read that right, oatmeal bath! These days, many people are using oat-based products to rejuvenate and cleanse their skin, so why not give it a try?
4. Donate a batch of packaged oatmeal.
National Oatmeal Day is meant for everybody, including the less fortunate ones in your neighborhood. Since oatmeal is extremely healthy, homeless shelters are open to accepting the food from their donors.
Get Involved in Our Life-Saving Mission

As much as we want to keep our bodies healthy by eating clean, let's not forget that there are thousands of individuals in the country who are suffering from breast cancer. If you're eager to lend them a helping hand and give them a chance to beat the disease, you can do that by simply donating a vehicle you no longer need to us at Breast Cancer Car Donations.
Once we have your auto donation, we'll sell it through an auction and use the generated funds to support the life-saving programs of our breast cancer-focused charity partners. The proceeds will enable them to sustain their delivery of critical breast health services to uninsured and underserved individuals in your community. Thanks to your generous heart, they will be given access to medical facilities where they can get free screening and undergo complete treatment, including chemo and radiation therapy.
Like our beneficiaries, each one of our donors will also benefit from their vehicle donation. You'll be entitled to a top tax deduction after we mail you the 100% tax-deductible sales receipt of your auctioned off vehicle.
Also, we'll be hauling your car away without charging you a single dollar for it.
In case you're wondering what vehicles we usually accept, check out this page. Regardless of your car's age or condition, as long as you have proof of ownership for it, we'll gladly take it from you wherever it's located. Our free pickup service is available in all 50 states.
For more information on our donation program, feel free to check out our FAQs page. If you have any questions or concerns, just contact us at 866-540-5069 or send us a message here.
Bring Hope to Breast Cancer Sufferers Today!
Just like a warm bowl of oatmeal, you can enrich lives. A simple car donation from you can make all the difference for struggling breast cancer patients in your city. Call Breast Cancer Car Donations at 866-540-5069 now or fill out our online donation form to start the process now!