Global Handwashing Day: Clean Hands Can Save Lives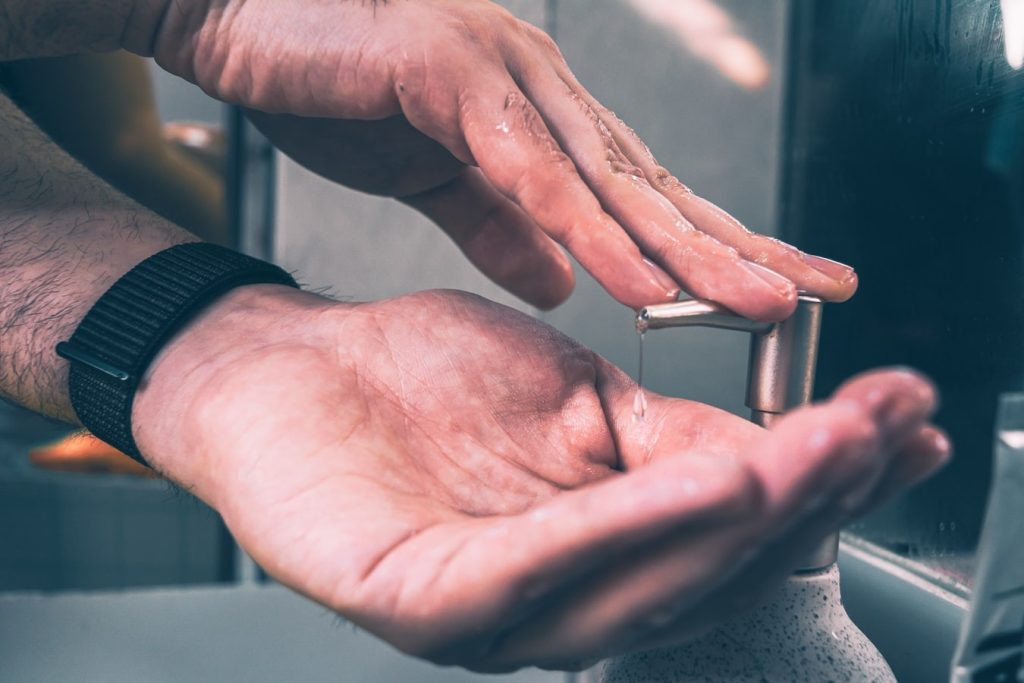 On October 15th, Spread Awareness of Handwashing's Numerous Benefits
Did you know that proper handwashing can be life-saving not just for you but for everyone else around you?
Washing your hands with soap plays a key role in reducing the risk of infectious disease transmission. This is considered as one of the most effective and cheapest ways to prevent deadly illnesses, especially for kids. Regular handwashing fights off germs that cause diarrhea, malaria, pneumonia, and the coronavirus.
On Global Handwashing Day, which is observed on October 15th of each year, people worldwide are reminded why this hygienic practice is essential in avoiding sickness and certain infections. It's all about spreading awareness and educating the public on the numerous benefits of handwashing with soap.
When Should You Wash Your Hands?
While it's pretty clear that washing your hands regularly is a huge must, you might be wondering, which instances, in particular, is it the most crucial? The Centers for Disease Control and Prevention recommends everyone to wash their hands:
Before, during, and after preparing food
After coughing or sneezing
After touching garbage and dirty objects
Before and after caring for someone who is sick
Washing Your Hands the Right Way
When you were a child, your parents would constantly remind you to wash your hands, whether after playing outside, before a meal, or once you're done taking a pee. The question is, did they teach you the correct steps of effective handwashing? If not, here's everything you should know about the six-step technique:
1. Wet your hands with clean, running water.
2. Cover all surfaces of your hands and wrists with soap.
3. Lather and rub your hands together thoroughly.
4. Scrub your hands, wrists, fingertips, and fingernails for at least 20 seconds.
5. Rinse your hands and wrists with clean, running water.
6. Dry your hands and wrists either by using a clean towel or air drying.
Take Part in a Life-Saving Cause

You can use Global Handwashing Day as an opportune time to touch the lives of needy breast cancer patients in your area. If you're planning to dispose of an old car, we at Breast Cancer Car Donations would love to have it as your charitable donation. When you turn it over to us, we'll get it off your hands quickly, conveniently, and at no cost to you. At the same time, your donation will enable you to provide life-saving assistance to destitute breast cancer patients in your area.
We'll sell your gift through an auction, with the proceeds going straight to our nonprofit partners. These IRS-approved 501(c)3 nonprofits will use the money to deliver a range of breast health services, including providing uninsured and destitute breast cancer patients with easy access to top medical facilities and financial assistance to cover the cost of their treatments, physician visits, medications, and follow-up care. Other beneficiaries get to receive free breast cancer screening and prevention and education services.
As a donor, you'll get to receive fabulous benefits — a top tax deduction, free towing at a time and place convenient to you, an incredibly fast and easy donation process, and many more! You don't even have to worry about donating a poorly running car — we'll be more than happy to accept it!
We accept nearly all types of vehicles, and you can make your donation wherever you are residing in the United States.
If you're interested to know more about our donation program or how our donation process works, head over to our FAQs page. If you have any questions for us, you may reach us anytime at our toll-free hotline 866-540-5069 or leave us a message here.
Be a Local Hero Today!
Now's the time to stand up against breast cancer. Your unwanted vehicle can make a lasting impact in the lives of breast cancer patients in your community. Donate your old car to Breast Cancer Car Donations by calling 866-540-5069 or filling out our online donation form now!